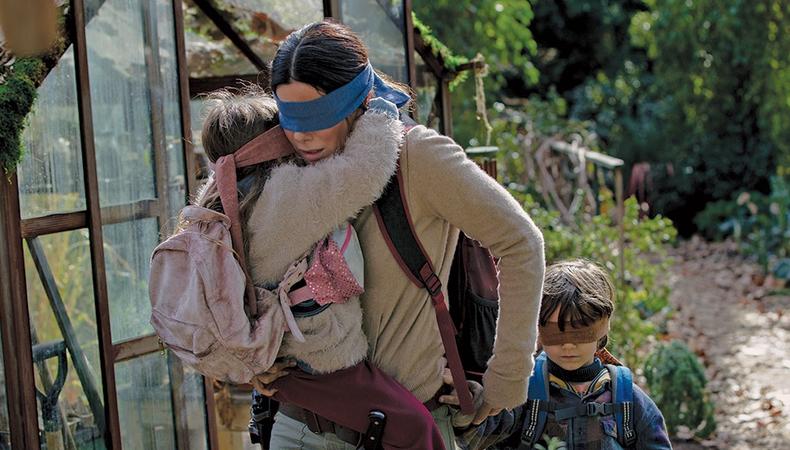 Welcome to Rumorville! Here you can learn about casting news that's about to break in Hollywood. These speculations might be only rumors, but that doesn't mean you can't follow the trail all the way to the audition room.
"Bird Box"
Last year's hit Netflix thriller "Bird Box" has inspired a challenge in its name and, now, a sequel. In a recent interview with Esquire, "Bird Box" author Josh Malerman revealed he's writing a sequel to his first novel after being inspired by the film. The new book, titled "Malorie," will hit shelves on Oct. 1, and while a book sequel, of course, doesn't automatically mean a movie sequel, the demand for a screen adaptation is likely there. Director Susanne Bier has already said she wants to enjoy the first film's success before moving onto a potential sequel. Who, if anyone, from the original cast might return remains unknown. The original casting directors were Jina Jay and Betty Mae, Inc.—stay alert for potential casting opportunities that could come with an announcement that the new novel has been optioned.
"Crazy Ex-Girlfriend"
Crazier things have happened than the possibility of "Crazy Ex-Girlfriend" on stage. There have regularly been rumors about the CW musical comedy getting a stage adaptation, and it looks like the series creators are inching somewhat closer to making that a reality. According to star Rachel Bloom, she and co-creator Aline Brosh McKenna have begun talking about a stage musical that would be a condensed version of the series with existing songs. "Crazy Ex-Girlfriend" will air its final episode on April 5, but these rumors mean the show will not be done forever. Felicia Fasano is in charge of casting the series but that doesn't mean the Los Angeles–based CD would do the same for a stage version.
"Orphan Black"
According to Variety, a new series set in the "Orphan Black" universe is currently in the early stages of development at AMC, with original producer Temple Street Productions onboard. Reportedly, the story would be set in the same world but would not be a spinoff or a reboot. The producers are currently seeking a writer for the project to figure out what direction they will take the show, so it will be a while before this new series gets on screen. Casting team Forrest & Forrest was behind "Orphan Black" and could be tapped to populate this new installment in the same universe.
Got a tip? Submit it to [email protected]!