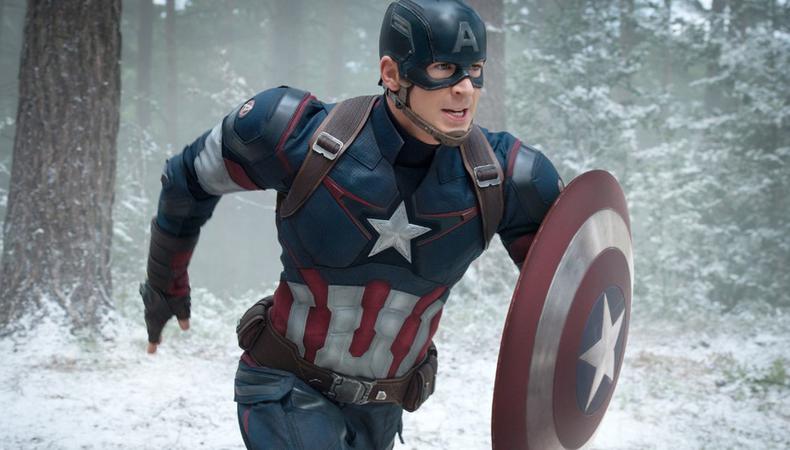 Welcome to Rumorville! Here you can learn about casting news that's about to break in Hollywood. These speculations might be only rumors, but that doesn't mean you can't follow the trail all the way to the audition room.
Captain America MCU Project
Is Captain America coming back in to save the day? According to Deadline, Chris Evans may be returning to the role of Steve Rogers (aka Captain America) in a new project in the Marvel Cinematic Universe. While it's still vague, insiders say Evans would return for at least one project with the door open for a second film. Marvel has no comment currently, and the rumors seem to have caught the Captain himself off guard. On Thursday, Evans simply tweeted, "News to me," presumably in response to the rumors. So, take it all with a grain of salt, but Disney and Marvel are regularly secretive about their projects until the big reveal. Either way, the first person to know will be Marvel veteran casting director Sarah Finn, so keep an eye out for potential casting on this or one of the many other Marvel projects.
"Being the Ricardos"
They're ho-ome! First reported by Deadline, Nicole Kidman and Javier Bardem are currently in negotiations to play Lucille Ball and Desi Arnaz in the upcoming Amazon film "Being the Ricardos." Written and directed by Aaron Sorkin, the film will explore the relationship between the "I Love Lucy" stars, taking place over one production week of the classic sitcom when Lucy and Desi face a crisis that could end their careers and another that could end their marriage. If the deal does go through, it will be with the blessing of producers Lucie Arnaz and Desi Arnaz Jr. No production timeline or casting director has been released, but Sorkin typically works with Francine Maisler on the projects he helms.
"Big Little Lies"
In other Nicole Kidman news, "Big Little Lies" creator David E. Kelley is trying to figure out the logistics of a potential third season of the hit HBO series. Says Kelley in an interview to TVLine, "I'm not sure logistically how it could be done because everyone is so busy. It [certainly] couldn't be done right away. Down the road? Maybe." According to Kidman herself in an interview last year with Marie Claire Australia, Kelley and author Liane Moriarty "have a really good idea" for a third season, so that should be motivation enough for a third season to eventually come to light. Added Kelley in his interview, "We so love the show and the characters, so none of us have given up on the idea of bringing the band back together." The casting director for "Big Little Lies" is David Rubin, so be sure to keep an eye out for any casting notices coming from his office for cues. Learn how to get cast by the veteran CD here at Backstage!
"Jersey Boys"
Nick Jonas may be going from one band to another. The Jonas brother is now in talks to play Frankie Valli in an upcoming streaming performance of the Tony Award-winning musical "Jersey Boys," according to Deadline. Coming from "Bohemian Rhapsody" producer Graham King and the original Broadway producers the Dodgers, with Frankie Valli and Bob Gaudio, the event will reportedly land at a streamer to be named similarly to "Hamilton" at Disney+. No further casting news has been announced.
Looking for remote work? Backstage has got you covered! Click here for auditions you can do from home!