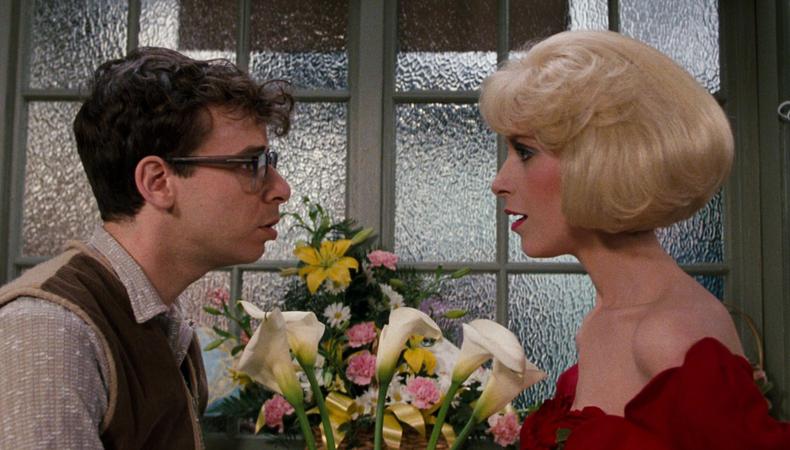 Welcome to Rumorville! Here you can learn about casting news that's about to break in Hollywood. These speculations might be only rumors, but that doesn't mean you can't follow the trail all the way to the audition room.
"Little Shop of Horrors"
A few major stars are reportedly heading somewhere that's green! Since proving he has the musical chops for a major role, "Rocketman" star Taron Egerton is in talks to play Seymour in the remake of the cult musical comedy film, as reported in an exclusive from Full Circle Cinema. Additionally, Oscar nominee Scarlett Johansson and Tony and Emmy winner Billy Porter are also rumored to be joining the starring cast as Audrey and the voice of Audrey II, respectively. Greg Berlanti is attached to direct the Warner Bros. film, which, like the original, will follow the meek apprentice at a struggling downtown flower shop who is convinced by an exotic plant to resort to gruesome measures to keep it growing. Berlanti regularly works with casting director John Papsidera on his projects but last used Denise Chamian and Feldstein | Paris on the recent hit "Love, Simon." Anything is possible down on Skid Row.
"The Hospital"
Amazon Studios is looking to catapult itself into the animation race with both its recently greenlit "Fairfax" and another series still in development: "The Hospital," a dark comedy series. The series marks the first project for Natasha Lyonne and Maya Rudolph's Animated Pictures after they signed a first-look deal in November. Created by Cirocco Dunlap ("Russian Doll," "Big Mouth"), "The Hospital" follows Sleech and Klak, two brilliant alien doctors that specialize in rare sci-fi illnesses who must find the cure to a universe from another dimension after Sleech defies protocol. Unless Amazon chooses to go in-house for their casting team, "Big Mouth" and "Bob's Burgers" CD Julie Ashton will be the likely person to watch on this project—be sure to keep an eye out on projects coming from her office!
"Transformers"
Paramount Pictures is looking to transform one of its franchises with two new films on the slate. According to Variety's sources, the studio now has two simultaneous scripts in active development for its "Transformers" franchise, one by James Vanderbilt and one by Joby Harold. "Transformers" hasn't been quiet for long; the most recent take was 2018's "Bumblebee," which was a critical and box office success. That film reportedly gave the studio new ways to continue the "Transformers" universe. Details behind both scripts are still being kept under wraps, but both scripts will reportedly build out the storylines in multiple directions. Launched by Michael Bay in 2007, "Transformers" has been one of Paramount's biggest pulls and still a top priority. Denise Chamian is the regular casting director for the franchise's last few films, as well as other work from Bay. Read about how she cast his TV project "The Last Ship" here!
"Matrix 4"
Casting continues for the forthcoming new installment of the "Matrix" franchise. First reported by Variety, Priyanka Chopra Jonas is in final negotiations to join the cast of the as-of-now untitled fourth film. Chopra Jonas would join Keanu Reeves, Carrie-Anne Moss, Yahya Abdul-Mateen II, and Neil Patrick Harris, but nobody is revealing details about her potential character just yet. Production is on the horizon, as the team has been in fight training for weeks. It will be filmed in Northern California for an expected May 21, 2021, theatrical release. Franchise creator Lana Wachowski is back to direct with Carmen Cuba heading the casting team.
"The Man From Toronto"
Finally, two big action and comedy stars are in talks to star in the action-comedy flick "The Man From Toronto." Jason Statham and Kevin Hart are in negotiations to lead the Sony Pictures feature, which will be directed by Patrick Hughes ("The Expendables 3," "The Hitman's Bodyguard"). Robbie Fox penned the script based on a story he originated with Jason Blumenthal in which the world's deadliest assassin and the world's biggest screw-up are mistaken for each other in a rented Airbnb. Casting will be lead by Mary Vernieu of Betty Mae, Inc. Read how you can book a role with her here at Backstage!