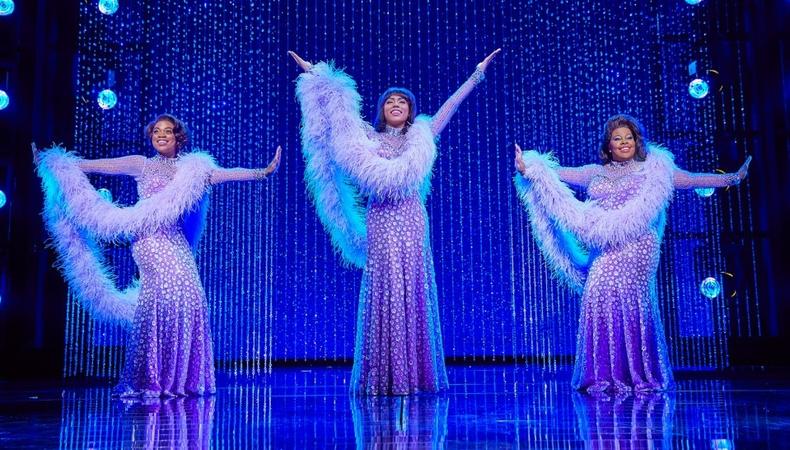 Welcome to Rumorville! Here you can learn about casting news that's about to break in Hollywood. These speculations might be only rumors, but that doesn't mean you can't follow the trail all the way to the audition room.
"Dreamgirls"
"Dreamgirls" has taken the long way home, but it looks like a new production of the musical may soon be back in New York City. Next week, an Equity Principal Audition for the production will be held at Pearl Studios, according to postings. The production will be directed by Casey Nicholaw and is intended to land on Broadway this coming season. This isn't the first casting call for "Dreamgirls," with previous ones aimed at a now-missed 2018 Broadway bow. All notices have come from the same casting director: Tara Rubin. Before you head out to the audition, find out what the CD wants to see in her audition room!
"Resident Evil"
Venturing back into the mansion soon as a new "Resident Evil" series is in the works. According to Deadline, Netflix is developing a scripted series based on the hit video game horror franchise. Constantin Film, the production company behind the "Resident Evil" movies loosely based on the games, will also be in charge of the series. The hunt is on for a showrunner who can expand the universe that will reportedly "explore the dark inner workings of the Umbrella Corporation and the new world order caused by the outbreak of the T-virus." Suzanne Smith was the CD on the films, but there's no indication yet that she'll have a hand in the series.
"The Twilight Zone"
As "The Twilight Zone" readies itself for its Jordan Peele-led reboot, Broadway producers are currently looking at the potential of a stage version on the Great White Way. An adaptation of the hit 1960s sci-fi series made waves at The Almeida Theatre in London where the show was a sold-out hit and is about to reopen this March at The Ambassador Theatre. American playwright Anne Washburn adapted eight of the 156 original episodes for the stage, including classics "The Shelter" and "Will the Real Martian Please Stand Up?" Now, Broadway producers are hungry for more of that West End success and are considering the transfer across the pond. If the show ends up transferring, it wouldn't be until next season. The director of the West End production is Richard Jones, who staged the Tony Award-winning "Titanic" on Broadway, so between the creative team, the subject manner, and the show's timeliness, actors on this side of the pond should prep their audition materials for a chance at a spot in the show.
Got a tip? Submit it to [email protected]!