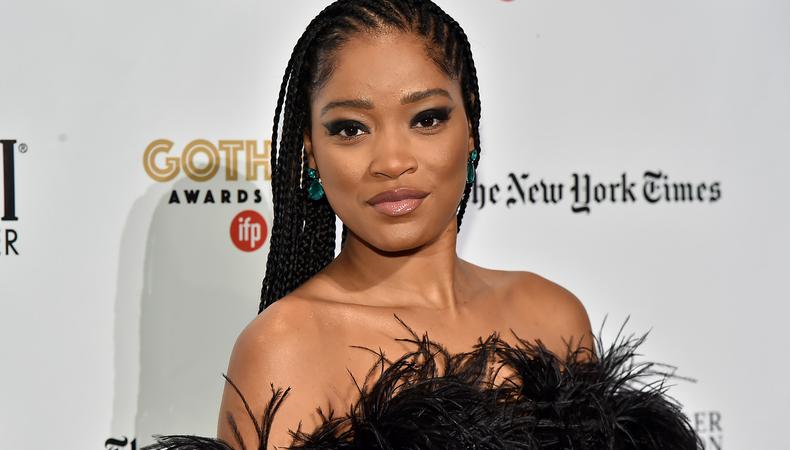 Welcome to Rumorville! Here you can learn about casting news that's about to break in Hollywood. These speculations might be only rumors, but that doesn't mean you can't follow the trail all the way to the audition room.
New Jordan Peele Horror Movie
Jordan Peele's next "horror event" has reportedly found its star. According to Collider's sources, Keke Palmer is set to play the film's female lead. The news hasn't been made official by the production, Peele, or Palmer yet, but Collider is referring to her as the first actor officially cast. Jesse Plemons and "Get Out" star Daniel Kaluuya are also currently rumored as two other stars of the untitled film; according to these reports, Kaluuya's deal is expected to close, but Plemons has a scheduling conflict that will likely cause him to pull out of negotiations. Plot details have remained under wraps for the latest project, but Collider's sources say Palmer will play the antagonist. Peele wrote the script and will produce alongside Ian Cooper under his Monkeypaw Productions banner's five-year deal with Universal. The film is slated to be released on July 22, 2022. A casting director has yet to be announced, but Peele has worked with Terri Taylor on both "Get Out" and "Us," so that collaboration seems likely to continue.
"Roadmarks"
Fans may still be waiting on George R. R. Martin to officially wrap up "Game of Thrones," but in the meantime, the writer is rekindling his relationship with HBO for a fantasy series of another name. Martin will executive produce a TV adaptation of Roger Zelazny's "Roadmarks," now in development at the WarnerMedia cable network. Coming from Kalinda Vazquez ("Star Trek: Discovery," who will write, EP, and showrun, the adaptation will center around "a highway that can travel through time, linking all timelines and places together for the very special people who discover it." "Game of Thrones" and the upcoming prequel series "House of the Dragon" co-executive producer Vince Gerardis will also exec produce alongside Martin and Vazquez. This will be another adaptation of Zelazny's work from Martin, who started his career in television in 1985 with an adaptation of his "Last Defender of Camelot" for "The Twilight Zone." No casting or casting team has been announced yet for the in-development project, but Martin is most familiar with Nina Gold, who cast "Thrones" for HBO. Find out what she looks for in auditions here at Backstage!
"Constantine"
Also at WarnerMedia, J.J. Abrams' Bad Robot banner is looking to reboot DC Comics' "Constantine" at HBO Max. According to Deadline, the planned darker reboot, which will be written by Guy Bolton, will see the titular character as a young Londoner played by an actor of color, a departure from the 2014–15 NBC series it is rebooting. This would be the latest project for Bad Robot at HBO Max, following by a "The Shining"-inspired Overlook, "Duster," and a DC "Justice League Dark" movie. All four of the series are still in development, so be sure to keep an eye out for more.
Looking for remote work? Backstage has got you covered! Click here for auditions you can do from home!