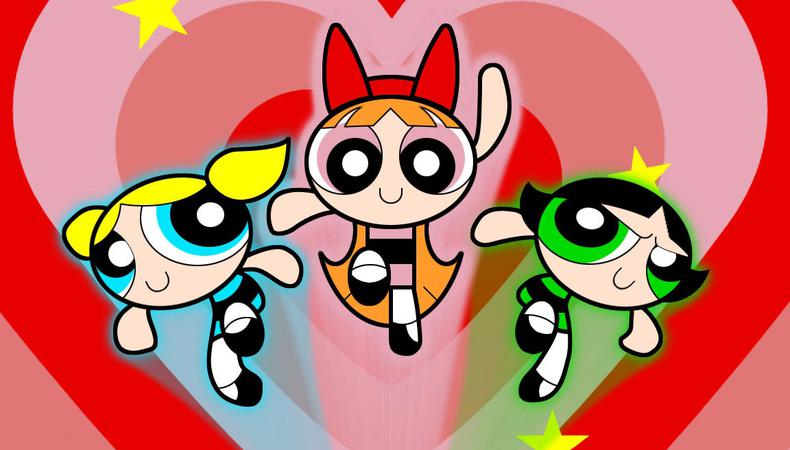 Welcome to Rumorville! Here you can learn about casting news that's about to break in Hollywood. These speculations might be only rumors, but that doesn't mean you can't follow the trail all the way to the audition room.
"The Powerpuff Girls"
The CW has discovered the winning formula for its next hopeful project: sugar, spice, everything nice, and Chemical X. Reported early this week, a live-action version of "The Powerpuff Girls" is in development at the network. In the updated version, the eponymous superheroes have grown up and are "disillusioned twentysomethings who resent having lost their childhood to crime-fighting." Heather Regnier and Diablo Cody will write and executive produce with CW regular Greg Berlanti, Sarah Schechter, and David Madden producing via Berlanti Productions. No cast or casting team has been announced, but Regnier has worked with The CW on "iZombie," so expect her to bring a few previous collaborators to the table, and Berlanti's trusty casting team of Rapaport/Baldasare could be involved as well.
"Gucci"
Lady Gaga is ready to chase the Best Actress Oscar again, and, according to Deadline, she will have an a-list co-lead and supporting cast around her. Adam Driver, Jared Leto, Al Pacino, Robert De Niro, Jack Huston, and Reeve Carney all are in talks to join MGM's "Gucci." Gaga will star as Patrizia Reggiani, the ex-wife of Maurizio Gucci, who was tried and convicted of orchestrating his assassination in 1995, serving 18 years in jail before being let out in 2016. Ridley Scott will direct from a script written by Roberto Bentivegna. Production is expected to start as soon as Scott finishes filming his current project, "The Last Duel," which is scheduled to go back into production this coming week. Scott exclusively works with Carmen Cuba as his casting director.
"Yours, Mine & Paul's"
Two collaborators are getting the (modern) family back together. Former "Modern Family" star Sarah Hyland has been tapped to lead "Yours, Mine & Paul's," a multi-camera comedy in development at ABC. The series comes from fellow alum Ty Burrell and his recently launched Desert Whale Productions. Written and co-executive produced by Julia Meltzer, it follows Lauren (played by Hyland), who agrees to be a surrogate for her best friend, Paul, and his husband, Xander… except Lauren and Xander hate each other and Paul dies in the cold open. With the Hyland-Burrell-ABC-20th TV reteam, wouldn't hurt to keep an eye on "Modern Family" casting director Jeff Greenberg.
"Static Shock"
Some shocking or electrifying news, depending on where you stand: according to filmmaker Reginald Hudlin at a DC FanDome panel this past weekend, there have been "serious conversations" about developing a "Static Shock" movie for theatrical release. Created by Milestone Media and DC Comic, the teen hero Static Shock (real name Virgil Hawkins) has previously appeared in an acclaimed Kids' WB animated series in the early aughts, but this would be his big-screen debut if those serious conversations come to fruition (he will also be featured in a digital comic book series in 2021).
Looking for remote work? Backstage has got you covered! Click here for auditions you can do from home!