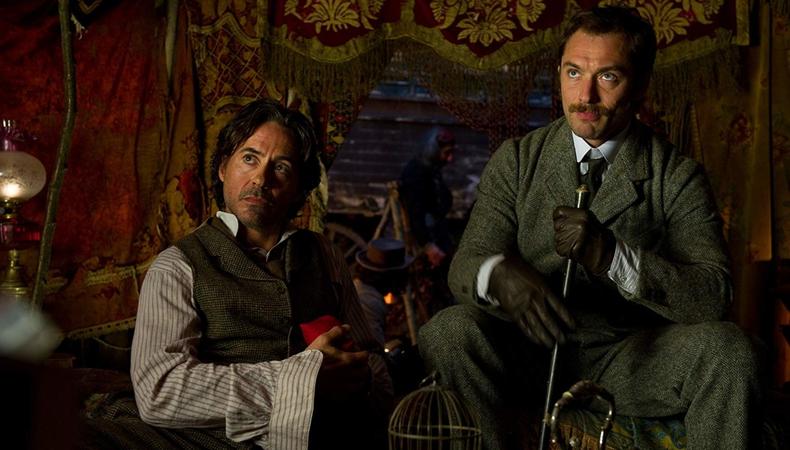 Welcome to Rumorville! Here you can learn about casting news that's about to break in Hollywood. These speculations might be only rumors, but that doesn't mean you can't follow the trail all the way to the audition room.
"Sherlock Holmes 3"
The new year is starting with some promising news: the third film of the "Sherlock Holmes" franchise has been long-gestating, but may finally be closer to production. According to The Illuminerdi, Robert Downey Jr. and Jude Law are currently in negotiations to return to the roles of Sherlock Holmes and Doctor John Watson, respectively. Not only that, "Peaky Blinders" star Paul Anderson is also reportedly in negotiations to appear as Sebastian Moran. As of now, the film's main villain, Senator Cornelius Guest, has yet to be cast. Dexter Fletcher will direct the pic from a screenplay by Chris Brancato. It's scheduled to be released in 2021, a full 10 years after "Sherlock Holmes: A Game of Shadows." Expect Reg Poerscout-Edgerton to return as casting director.
"The Mastermind"
Noah Hawley, the Russo brothers, and more will be the masterminds behind Amazon's next big project, if all goes according to plan. According to Deadline, Amazon Studios is currently developing the crime drama series "Mastermind," based on Evan Ratliff's critically acclaimed book "The Mastermind: Drugs. Empire. Murder. Betrayal." Noah Hawley and The Russo Brothers will produce under their respective banners, alongside Skybound Entertainment. "1917" writer Krysty Wilson-Cairns will pen the story adaptation, which follows the real story of Paul Le Roux, a former programmer who built a global criminal empire, eventually taken down by is own lieutenant and the DEA. In addition to co-writing "1917," Wilson-Cairns has previously written Edgar Wright's "Last Night in Soho" and "The Good Nurse," starring Jessica Chastain and Eddie Redmayne. The Russo brothers are also working on the spy series "Citadel" at Amazon, which is now in pre-production.