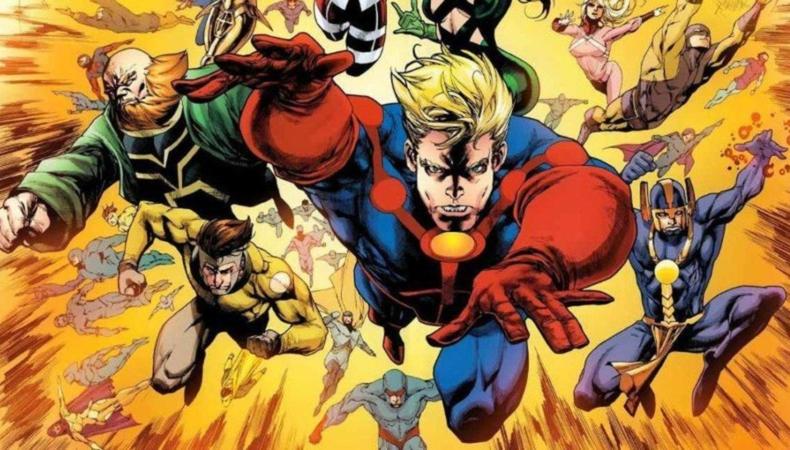 Welcome to Rumorville! Here you can learn about casting news that's about to break in Hollywood. These speculations might be only rumors, but that doesn't mean you can't follow the trail all the way to the audition room.
"The Eternals"
Rumors for Marvel's upcoming "The Eternals" seem, well, eternal. In addition to recent reports of not only Angelina Jolie but also Salma Hayek, Kumail Nanjiani, and Richard Madden are either in talks or signed on to join the cast, "Stranger Things" star Millie Bobby Brown is reportedly also rumored, according to Variety. Brown most recently appeared in the third season of the hit Netflix series, which dropped during the first week of this month. The rumors keep coming, so that might mean it is actually somewhat close to getting a confirmed production date. Marvel's usual casting director Sarah Finn leads this one, as well.
"The Flash"
"The Flash" has had a lot of false starts over the years. Warner Bros. has been trying to put a film version of the speedy superhero onto big screens for a while, and now, it seems the studio may finally be closer to making that happen. "It" and "It Chapter Two" director Andy Muschietti is reportedly in talks to direct the film. Previously, both Seth Grahame Smith and Rick Famuyiwa had been tapped to helm the feature but have both since exited. Christina Hodson will write the latest draft, which has gone through several hands over the years, including Phil Lord and Chris Miller, John Francis Daley and Jonathan Goldstein, and even star Ezra Miller. If Muschietti finally makes it and stays on board, this could be the swing DC needs to finally get this movie made. No casting aside from Miller has been announced, and no casting director is publicly attached yet.
"The Flintstones"
In an age of nostalgia, everything old is new again. And even the oldest seem to be getting a new life. First reported by Variety, Warner Bros. Animation and Elizabeth Banks' Brownstone Productions are teaming up for a new "Flintstones" series. The project is in early development but will be a primetime animated adult comedy series featuring characters from the hit 1960s ABC cartoon. This is not the first attempt at a reboot, including one in the early part of the decade from "Family Guy" creator Seth MacFarlane. There's no word yet on a timeline for the project as it is still early, so casting is not even close to getting started, but get your voices ready for when it does.
Got a tip? Submit it to [email protected]!