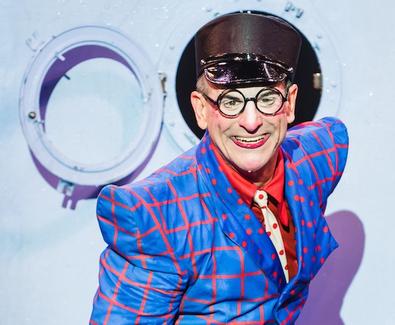 If you think the Big Apple Circus is just for kids, think again. And if you think being a clown doesn't require serious performance skills, you couldn't be more wrong.
Just ask Joel Jeske, who joined the Ringling Bros. in 1996 and has been clowning professionally (and steadily) for the past two decades.
A member of the Big Apple Circus (since 2001), which Jeske says was always a dream of his, the vet is currently performing in "The Grand Tour," which he conceptualized. Set in the 1920s, the "circus extravaganza" features acts from all over the globe including jugglers, acrobats, aerialists, animals, and of course...clowns.
Here, Jeske shares what makes a great clown, how it differs from typical acting, and offers advice for those looking to run away and join the circus.
On why clowns need to be comfortable improvising.
Jeske didn't set out to be a clown. In the 1990s, he was doing improvisation in Chicago with the Second City when friends encouraged him to audition for clown college. And though he didn't continue with improv, he'd learn that his background in the craft would serve him well in the circus.
"Being a clown is a very immediate way of performing," he says. "It's like you make that personal connection with your audience and then from moment to moment... I think that's why my improvisation serves me so well, because you're literally running with it as it's happening."
On what it takes to be a clown.
In the past 20 years, Jeske has learned a lot, including the one thing you must be able to achieve if you want to be a clown: complete presence.
"The relationship you have as a clown to an audience—especially in the circus—is very unique. It's more than just making them laugh; you're befriending them. It's amazing when you're in a circus ring and you stand there, and you look around and it feels immense. Even though the ring itself is very intimate, being in the ring looking out, you're like, 'Oh my goodness, this is quite a space to fill.' You have to be very, very alive....
"It's that kind of presence that the circus demands you either have or you develop. It's intoxicating, honestly."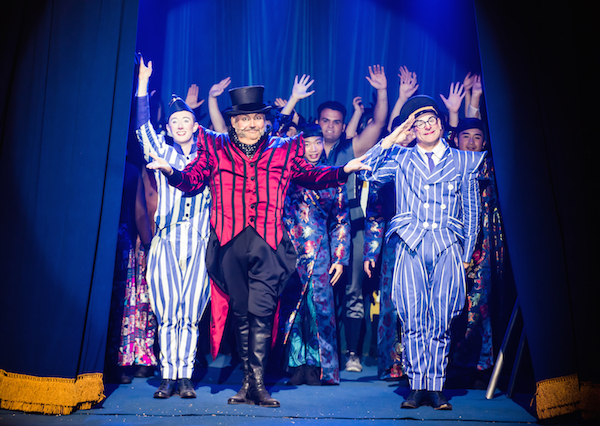 On how clowning differs from traditional acting.
Not only are auditions different according to Jeske, since it's less about preparing a scene or monologue and more "based upon your personality and who you are," but clowning requires a "focus shift," meaning the focus is out at the audience.
"I'm looking for eye contact with people; I'm looking to make a physical connection—I'm looking in some way for me to get to know them and for them to get to know me," Jeske explains.
"Clowns are much more tangible performers, and they feel and rely on the energy they throw out to the audience and the energy the audience gives back. So if somebody sneezes in the back of the room, I'll notice it. And where my craft comes in is taking these improvised moments and making them seem like they're well polished, whereas an actor will take something that they've worked very hard on and polished, and try and make it seem impromptu or fresh every time."
On his advice for aspiring circus performers.
Whether you want to become a clown, aerialist, or juggler, Jeske says one thing's for certain: "You can never have enough skills to pursue the circus."
Jeske himself plays nine instruments—all of which he's employed throughout his career—but he also suggests actors "learn the flying trapeze, learn the Chinese pole, learn some aerial, [and] learn some acrobatics."
If it's clowning specifically you want to study, don't clown around when it comes to your training, he says, and take as many classes as you can. "Give yourself as much diversity as possible in terms of instruction, and then whatever resonates with you, just go for it!"
Tune in this weekend as clowns Joel Jeske and Brent McBeth take over Backstage's Instagram (@backstagecast), posting behind-the-scenes photos and videos! Follow us and stay tuned for more details!