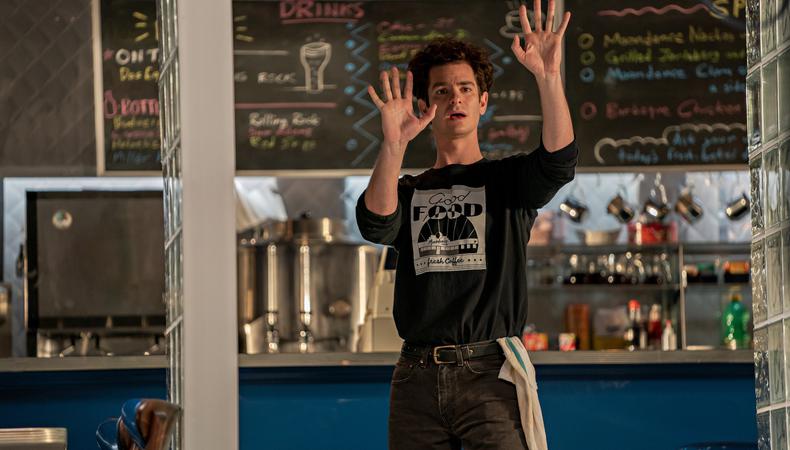 Grammy-nominated choreographer Ryan Heffington is probably best-known in the music world, having choreographed iconic videos, including the one for Sia's "Chandelier." But he dabbles frequently in the film world, too, and most recently worked on Lin-Manuel Miranda's adaptation of the musical "Tick, Tick…Boom!" Ahead of the film's Nov. 12 release on Netflix, Heffington chatted with us about working with star Andrew Garfield and how he finds movements that actually tell a story.
You choreograph music videos. How different is that experience from choreographing a movie musical?
Film, of course, is based in a very strong and direct narrative, so movement always has to have depth and meaning to carry the narrative. I've worked on quite a few films, and that's always the case: We always go back to the script, always go back to the characters and where they are in that particular scene. That way the dance doesn't take away from the narrative or the characters, but [rather,] it helps develop and push the story forward. I think the nuances and why they're doing these movements kind of create that depth.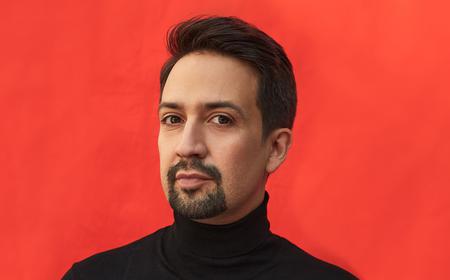 Lin-Manuel Miranda's Next Trick
How do you find movements that help tell the overall story and aren't just designed to "look pretty"?
You do research; you realize what decade the film is taking place in. You want to be specific. But for me, I always like to infuse it with a little bit of Heffington, and what I consider my gift. I always love creating [based] on the actor's body as well, because of course each individual moves so differently. I like to have an idea of what the choreography will be, but it will always morph to ensure that it looks great [and] it feels great on the actor's body.
"I like to have an idea of what the choreography will be, but it will always morph to ensure that it looks great [and] it feels great on the actor's body."
"Tick, Tick…Boom!" star Andrew Garfield is a gifted performer, but he isn't necessarily a dancer. Can you talk about how you work with actors to make them feel as comfortable as possible with movement?
It's based on their comfort level, so they're able to jump off of a cliff. Andrew especially, I've worked with him many times, and there's no fear. He's such an incredible actor that, for me, I approach it as a scene: "This is why you do this move; this is why you do that move," so it's not just a series of steps. There's background; there's narrative to it. I think for any actor, it's easier to access movement if they know why they're doing it, where it comes from, what does it mean as their character doing it? It's a different route for actors to feel comfortable dancing.
How closely did you collaborate with Lin-Manuel Miranda on the film?
Lin is a genius. The script was so strong, and his insight into the narrative itself was so pinpointed. We would have conversations and he kind of let me, within that realm, create these dance pieces where I really felt like I had the freedom to develop them as I saw them. There's a back-and-forth of communication, and we'd send videos, they'd watch them on set, we'd respond. It was a collaboration, but I was able to have freedom initially to develop, and then we went from there to really home in on his vision.
What advice would you give to aspiring choreographers?
I recommend doing as much as possible. Take as many gigs as you can, because even if it's not in line with exactly what you want to do, you will learn so much by having to choreograph [and] collaborating with a director. You'll also learn so much about what you don't want to ever do again…. Keep working, keep doing, and don't be so precious about everything. We'll have our fails, we'll have our successes, but you'll always learn with every step you take—by taking a job, by taking a [non-paying] job, by creating your own work. It's the most important education.
Looking for remote work? Backstage has got you covered! Click here for auditions you can do from home!