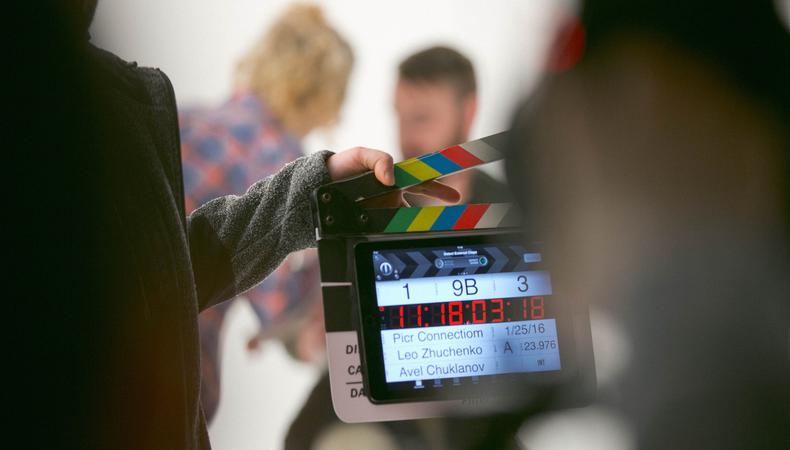 If screen actors contract COVID-19, they will now be eligible for sick leave and quarantine pay. That's one part of the agreement that the major Hollywood unions—Directors Guild of America (DGA), International Alliance of Theatrical Stage Employees (IATSE), International Brotherhood of Teamsters (IBT) and the Basic Crafts, and Screen Actors Guild-American Federation of Television and Radio Artists (SAG-AFTRA)—reached with the Alliance of Motion Picture and Television Producers (AMPTP). The agreement will allow the film and television industry to safely reopen.
"SAG-AFTRA members, along with their peers in other entertainment unions, are anxious to get back to work, but safety has to be the highest priority," said SAG-AFTRA President Gabrielle Carteris in a statement. "This agreement establishes sensible, science-based protocols that allow members to return to doing the work they love while managing risk. I am grateful to our sister unions, who pulled together during this extended crisis, as well as to the studios for collaborating on this important issue."
These new guidelines are based on "The Safe Way Forward" report released by the unions in June, which was developed in consultation with leading epidemiologists and experts. The return-to-work agreement codifies the testing regiments and frequencies on set. Before their first day of work, each member of the cast and crew will be tested, to ensure they are not infected with COVID-19. Cast and crew on the production end will also be tested regularly; performers will be tested at least three times a week. Antibody tests are not acceptable.
The agreement also codifies the zoning system that was recommended by the Producers Guild of America. The set will be divided into different zones, to minimize contact between individuals. Actors and the crew that they work with are restricted to "Zone A." Those in "Zone B" must be tested a minimum of once a week. "Zone C" workers will be tested at least once every two weeks. Remote workers who are not regularly on set will be tested prior to their first day of employment.
All employees will receive 10 days of COVID-19 pay sick leave. The leave can be used for anything disease-related, such as if a member of their household tests positive for COVID-19 and they have to be quarantined. Anyone who has to isolate will receive quarantine pay.
Each production will also have a designed COVID-19 supervisor to ensure compliance with the zoning and testing procedures. Though this return-to-work agreement is new, a number of film and TV productions have already resumed in the United States.