The following interview for Backstage's on-camera series The Slate was compiled in part by Backstage readers just like you! Follow us on Twitter (@Backstage) and Instagram (@backstagecast) to stay in the loop on upcoming interviews and to submit your questions.
Samantha Logan fell in love with theater when she moved to New York City at the age of 11, and has been following that dream ever since. She did commercials and workshops to "get my face out there," and it paid off––after roles on "Teen Wolf" and "13 Reasons Why," Logan now stars as Olivia Baker on the CW's hit show "All American," currently airing its third season and renewed for a fourth. She sat down with Backstage to talk about her process, her new podcast "We Got You," and how she learned rejection is just the universe setting you up for success.
"I've had to say no to a lot of things that just didn't resonate with me. I was like, 'You know what? The right thing for me is gonna come.'"
She loves working on "All American" because of its messaging and cast.
"This is definitely one of my favorite projects that I've been a part of so far. Just from the messages that we're sending to the world, and also being a part of a predominantly Black cast is so empowering. Just to be a part of these conversations and to get the positive feedback from our audience is exactly what I hoped for all along. I just wanted to be a part of a project that I was passionate about, that was just surrounded by so much love, and that's exactly what 'All American' is."
Olivia is a layered character, which allows Logan to bring parts of herself into the performance.
"I've been continuously learning more about her as the seasons have progressed. She's a very layered character, and so I like to play off of different parts of myself, and my own life to kind of bring that into her. And it's definitely been challenging because I've never personally experienced any sort of addiction, and so just really tapping into that space and kind of just doing research and figuring out what that story might look like for her has definitely been very challenging, but very rewarding. I just wanted to tell that story in the right way. I'm ready to take that on as an actor and tell those stories. It's my job."
READ: Why Script Analysis Is So Important
(and How To Do It Right)
She learned how to find subtext from her NYC acting coach.
"[Character preparation is] really just breaking down the script and looking for the subtext. One of my acting coaches, I put him on such a high pedestal, Anthony Abeson in New York, for anybody who lives in the city and wants to go to an acting class, go to Anthony Abeson. The Absonites gotta stick together! He taught me so much––just learning to look at the subtext in each scene, and each script, and really seeing the layers that are there, and the meaning behind what you're saying. And then when that happens, it just really flows, and you're able to tap into this truth that is just human. It's just human, and it's honest. That's really helped me throughout my career, entirely."
Logan nailed her "All American" audition by trusting her intuition.
"I don't wanna brag about this, like, this is not how you should go about this at all! It was just the circumstances in which it happened––it's just true. I had gone out the night before, and I had a couple glasses of wine, I was feeling a little good. And I didn't memorize my lines. And I had, like, three scenes; I had this whole monologue to memorize. And I was like, 'I just wanna do a really good job on this audition, so I'm just gonna have to go in there and trust my instincts.' And that's what I did, and it was unlike any other audition. Kamala [A. Thomas], the casting director, I went in with her, there was nobody else in the waiting room, it wasn't on camera. She was so dope. She just set the perfect tone for an audition, and how it always should be. She made me feel so comfortable. She's like, 'It's OK that you're not memorized. Let's just have a conversation." And it just clicked. Since that day, I've always felt like Olivia Baker."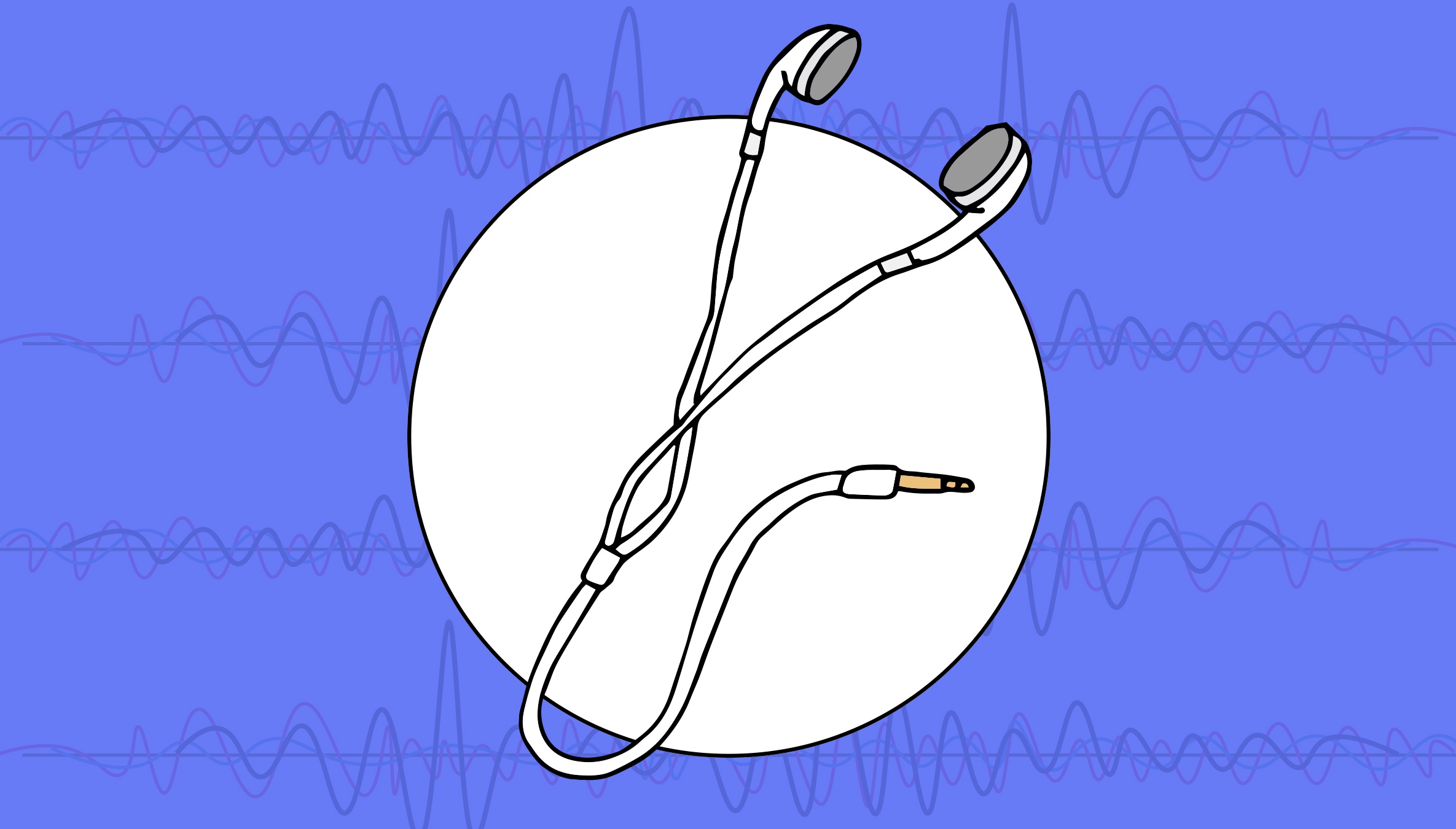 How To Start Your Own Podcast
"We Got You" allowed Logan to stay creative during quarantine.
"I'm grateful for work, but I'm also just itching to have something else to do, which is why this podcast is great. It's been a great outlet for me to do something else that I'm passionate about. This came to me during quarantine. The opportunity presented itself to me kind of at the perfect time. I was able to do it from the comfort of my own home––and it just so happens that it's directly correlated with my passions. I love working with kids, and the best part of this podcast is the kids are the podcast. I keep saying that I'm just facilitating the conversation, and that's really all it is. I'm just hosting, and then they kind of lead the way. Which I think is unique to this podcast, and it makes it all the most special for other kids, and families. We're talking about universal issues, and it really draws them into a much larger conversation."
Her advice to actors: Know when to say no, and have fun.
"It's about saying no, too. I've had to say no to a lot of things that just didn't resonate with me. I was like, 'You know what? The right thing for me is gonna come. And I'm gonna believe in that.' In this industry, you're going to hear a lot of rejection, as well. And that's OK. That kind of builds character, and it also sets you on a path for success. Because the universe is just lining you up for exactly what is meant for you. And just have fun! We're telling stories! It's the arts! We're having fun! It's not as serious as the industry tries to make it out to be sometimes. Have fun with it and play. We're actors, man."
Looking for remote work? Backstage has got you covered! Click here for auditions you can do from home!