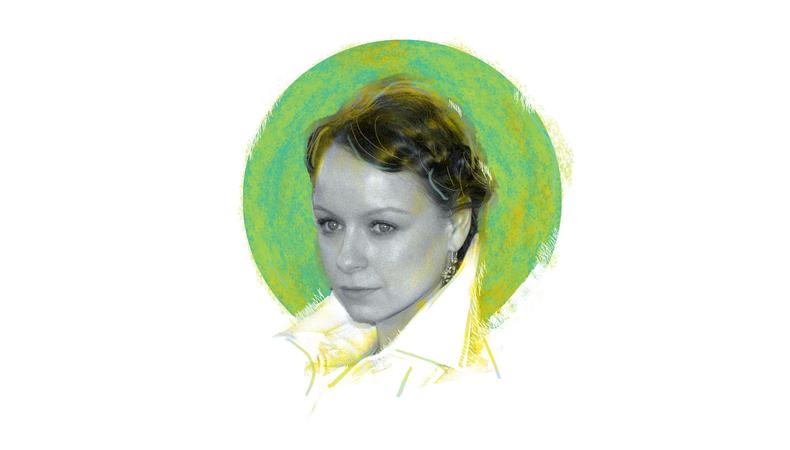 Samantha Morton's acting career is nothing if not impressive: She has a Golden Globe for "Longford," a BIFA for "Morvern Callar," and a pair of Oscar nominations for her leading work in "In America" and her supporting turn in "Sweet and Lowdown." Now starring on Hulu's 18th-century England-set "Harlots" and AMC's grisly dystopia "The Walking Dead," Morton discusses the importance of actors' unions and recalls her least favorite audition.
How did you first get your Equity and SAG cards?
In England, you couldn't work without your Equity card, and I thought that was amazing. I grew up very unionized, with my father being a miner. To me, my union was really important. I got my Equity card and was so excited. Then they changed the rules and you didn't need an Equity card to work anymore; anyone could work. So, when I started working in America and I heard there was this SAG union, I was like, "How do I become a member? What do I need to do?" I've been working in America on and off since I was 19, and I'm now 42, so I don't remember when I got my SAG card, but it was an amazing experience. For me, it's protection first and foremost. It's an amazing thing to be an actor, but you don't have a voice. And if you do have a voice, you're potentially tricky. If you raise a lot of issues, now [if] it's the #MeToo movement or bullying or you raise issues because of sexual harassment or inappropriate behavior, you're tricky. A lot of female actors know, certainly from my generation, you won't get to work for a long time…. By having the backup of your union, [you can] say, "Help, can you get me out of this?"
READ: What Non-Members Need to Know About SAG-AFTRA
What advice would you give your younger self?
I'd say be patient, and one day it will be the norm. The way I spoke and the way I set my boundaries.... It will become normal, that way of protecting yourself—your human rights as well as [your work as an] actor. You're not wrong when you say "no." You're not wrong when you say, "Mr. Director, please respect me when I say I don't want to take off my bra." It doesn't mean you're being difficult. You have every right to say you're uncomfortable.
Did you ever do anything wild to get a role?
Not at all. When I was younger and auditioning a lot, I always thought, I just have to go in and be myself. My agent would say, "When you come in for this role, this character has great legs, so we think you should wear a really short skirt." And I'd purposely go in with my jeans on. When [I was] auditioning in America when I was very young, I would go in with an American accent so they didn't automatically [think], Oh, she can't do it. It is brutal when you're auditioning time and time again. Nowadays, it's much harder on actors; you're constantly having to put yourself on tape. You're not often able to get into a room straight away and meet somebody and discuss the role and go, "Well, I can do it this way or I can do it that way." Or even for casting directors—there's such a skill in being a casting director, having an eye for somebody who hasn't had that opportunity to play that kind of part yet, and with this taping thing happening, which I completely understand, you often aren't in a position where you're being directed by the casting director to do it slightly differently.
Who was the casting director who gave you your first big break?
In England, it was Andy Pryor and Gail Stevens. There were lots of people who supported me, but my big break [came from them].
What is your worst audition horror story?
I went to audition for a movie, and I was a single mom and my daughter Esme—she's an actor, Esme Creed-Miles; she's in the Amazon Prime [series] "Hanna"—she was in the stroller and we were in New York. I found someone to mind her for an hour when I went in for the audition, and that fell through. So, I went up to this very important audition, a huge movie—I obviously didn't get the part—and said, "I'm so sorry, I have my daughter, she won't be a bother. Is that OK?" And [the director said,] "It's fine!".… And it really was not OK. Esme, normally great, was not happy being in a stroller that one time. Back then—I was 22, 23 years old—you were auditioning for these parts and there was always an element of sexual energy. You were the girlfriend of the guy. Showing up with a baby was the opposite of what they had in mind.
This story originally appeared in the July 11 issue of Backstage Magazine. Subscribe here.