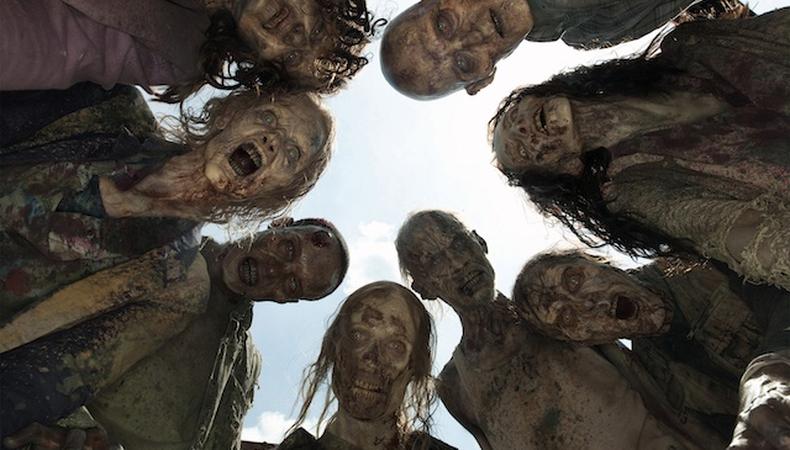 Very few series grab a hold of the national zeitgeist like "The Walking Dead." But this AMC series, whose seventh season premiere Oct. 23, ignited a full-on phenomenon (not to mention industry zombie trend) when it premiered back in 2010.
Over the years, we've learned from "The Walking Dead" stars themselves—including Danai Gurira, Steven Yeun, David Morrissey, and Sarah Wayne Callies—how they became involved with the Frank Darabont series. And now thanks to Backstage, you can get in on the action!
Backstage often posts casting notices for Atlanta area productions, including background talent for "The Walking Dead." The most recent casting notice, for instance, came just earlier this month and called for slim actors with long hair for an August 2016 shoot.
APPLY: Auditions & Open Casting Calls in Atlanta
Below, we break down the steps to getting your face on the small screen with "The Walking Dead"—even if it happens to be covered with zombie gore and prosthetics!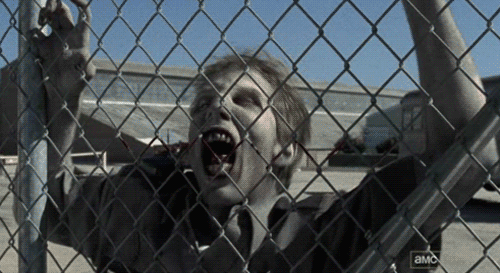 1. Sign up for Backstage.
The first step, of course, is to join us at Backstage! You can save up to 41 percent off cover price right now by signing up for the most trusted name in casting since 1960. Not only will a Backstage subscription give you the opportunity to audition and apply for the latest acting opportunities like "The Walking Dead," but you'll also get invaluable industry insight from professional actors, trainers, casting directors, agents, and the knowledgeable staff at Backstage and Backstage.com.
2. Build your Backstage profile.
The more usable information you can include on your profile, the better! Include more than one professional headshot to show the variety of roles you can play; list your most recent and up-to-date acting credits and any other applicable experience; and make sure your height, weight, age range, and other physical attributes (including clothing sizes) are accurate. This information will come particularly handy with jobs like "The Walking Dead," where specific heights, ages, genders, and the like are needed day to day.
READ: "How to Get an Acting Agent in Atlanta"
3. Don't be afraid to go that extra mile.
"The Walking Dead" casting calls may just require headshots for consideration, but a professionally edited demo reel of your previous credits will definitely come in handy and not go unnoticed by each project's respective casting teams.
4. Get ready for Zombie School.
Casting directors are very particular about whom they cast as extras for "The Walking Dead," particularly when casting zombies. If you're an Atlanta area actor who fits the physical needs of casting based on your Backstage profile, you may then be called in for what's been deemed "Zombie School." The series' makeup and special effects artist Greg Nicotera told CNN all about it in 2012: "I grade [actors] on two criteria: look and performance," he said. "We tend to go with thinner people who have a specific kind of bone structure, so when we put prosthetic on them, because makeup is an additive process, it doesn't look like we're building out their face too much. The second part of it is performance. The actor has to bring it to life. It's very important that our Walkers are genuine and authentic."
READ: "4 Reasons to Film (and Act) in Georgia"
5. Know what working on 'The Walking Dead' entails.
Sure, the stakes raised on "The Walking Dead" are fictional and for viewers' entertainment, but take one look at Andrew Lincoln and his costars, and it's clear a day filming is no walk in the park. The gritty drama puts its actors in the heart of a post-apocalyptic America, which in this case may mean long, hot days on set in the American South. And if you're cast as a zombie, your day will require a few hours in makeup and an acting mug that's not all about Hollywood glitz and glamour. As an actor, any job that's worthwhile will come with its share of difficulties and challenges, so don't be afraid to get your hands dirty with this one—literally.
6. Make the most of working alongside some of the best in the business.
Over the years, "The Walking Dead" has established itself as must-see TV and one of the medium's finest hour-long outings. Not only that, but it's given birth to some of the best performances and actors in primetime. If you're cast as a background actor, go to that set and be ready to give it your all, treat it as a professional job, and learn everything you can along the way for your future acting endeavors. And don't forget to network (when appropriate). Working on a series this large could certainly lead to other acting opportunities while also teaching you a thing or two about how the wheels on a big set roll.
Are you an Atlanta area actor looking for work? Check out our Atlanta audition listings!
Need advice on how to get the perfect headshot? Watch below.