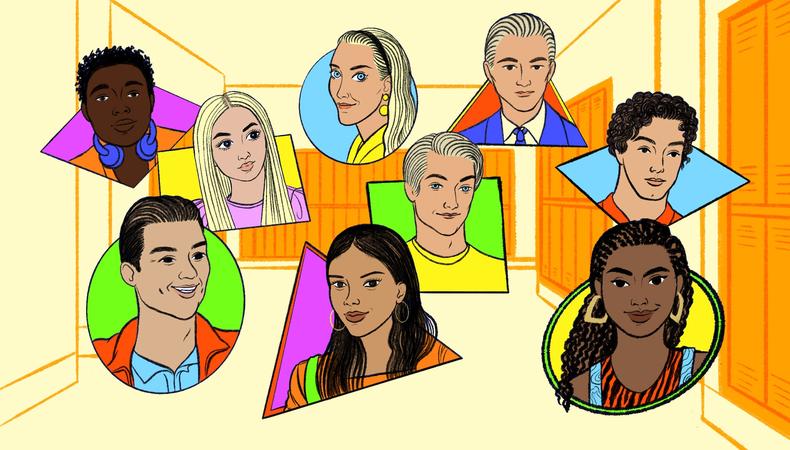 Julie Ashton knows what it takes to build a great ensemble. In addition to finding voice actors for beloved animated shows like "Bob's Burgers" and "Big Mouth," she's filled roles on NBC's "Will & Grace" revival and the 2020 edition of "Reno 911!" But can any casting challenge compare with finding not one but two actors to play the new Zack Morris? On Peacock's "Saved by the Bell" reboot, Haskiri Velazquez stars as Daisy Jiménez, the fourth wall–breaking lead; and Mitchell Hoog's Mac Morris gives us a new spin on Bayside High's resident pretty boy. But there's more to the series' acclaimed two-season run.
For the new "Saved by the Bell," you had to cast two very different versions of the Zack Morris archetype from the original show. How did you approach finding performers who could fill that iconic role and also update it?
I worked with my dear friend, [co-creator] Tracey Wigfield, and she was just so clear about how she'd written these characters. It wasn't like we had to match this person. She was very open to diversity—any ethnicity. And magic just happened. I can also apply this to ["High School Musical: The Musical—The Series"]. We just had this process of bringing in these amazing kids who made an impact on us and then, of course, did some chemistry reads. Elizabeth Berkley [who stars as Jessica Spano on "Saved by the Bell"] was lovely. She read with people and came into the casting sessions. You know when you see it, and you just get goosebumps. That's how we cast it. It was never Tracey saying, "You need to put the round peg in the round hole." It was like, "Let's just find great kids." Which very rarely happens! ["High School Musical" creator] Tim Federle was the same way. And as a result, we've got a bunch of big-time stars on both shows.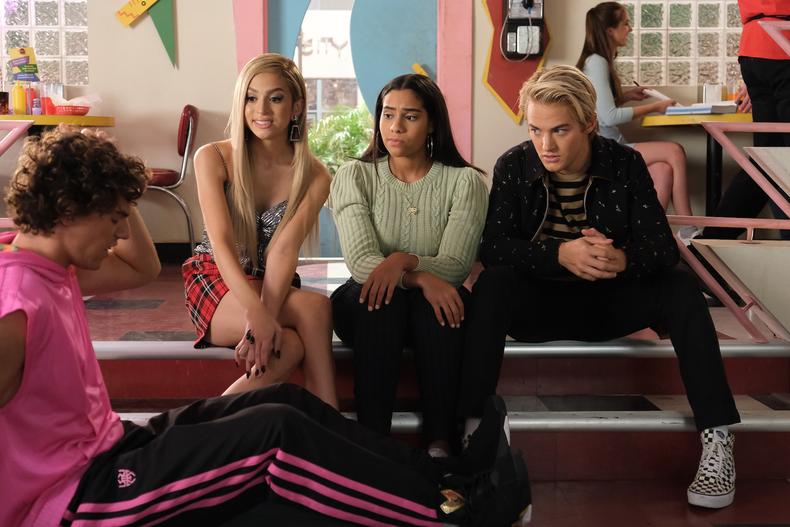 "Saved by the Bell" Courtesy Patrick Wymore/Peacock
When an actor is auditioning for a new version of a beloved character, what do you want to see them do?
Honestly, we always just say, "Try to make it your own." And luckily, because of Tracey's brilliant writing, she made it a lot easier for people to sort of make their own choices and get their own take on the material. We were trying to be very respectful of the property. We did a really cool new version, but not anything that was trying to be a copy.
On "Saved by the Bell," you cast a lot of younger actors. What advice would you give young performers who are at the start of their careers?
The first thing I would say is: "Do you really want to do this? And are you willing to go through what it takes?" Because, frankly, this is one of the only occupations you could choose where you are being given a chance based solely on you. I think it's extra important that young people understand that, because that can be very traumatizing to a young person. Just know about the rejection.
Is there an audition you've seen in your career that illustrates something every actor should keep in mind?
We couldn't be in the room with the actors, and I remember somebody saying, "Tell the actors to use their environment." So, we passed that on. [In one audition] for "Saved by the Bell," it was a dad who was in line in a carpool lane, and he was furious. One actor literally did his self-tape from his car! He was yelling out of his window and honking and screaming. I enjoyed that creativity and that dedication from that actor, just taking that extra time to do that. It really made an impression on me. He ended up getting the role. That is so important right now. Until actors can be back in the room, they need to do what feels creative and fun and inspiring. It will fulfill them creatively, as well.
This story originally appeared in the Jun. 2 issue of Backstage Magazine.