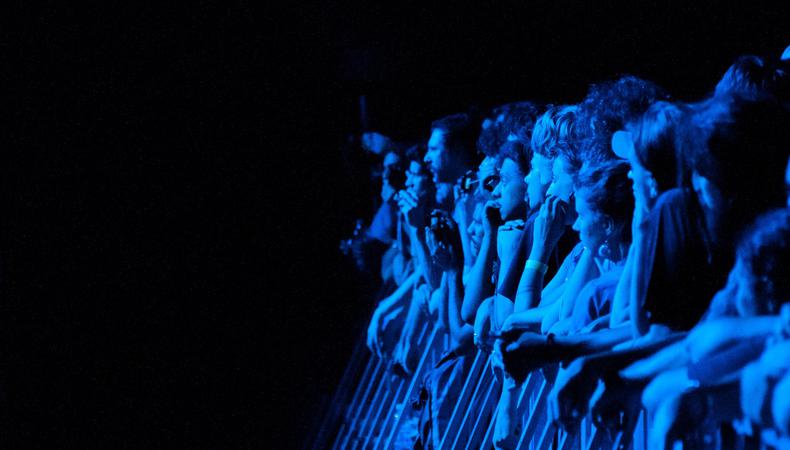 For film fans, the Savannah Film Festival, presented by the Savannah College of Art and Design (SCAD), offers opportunities to see quality films and interact with filmmakers and actors. For SCAD students, however, the festival (running Oct. 24–31) offers additional opportunities to learn from the likes of Olivia Wilde, Reed Morano, and Ian McKellen. Having access to these and other film industry luminaries is one of the many benefits the college's performing arts students receive thanks to Andra Reeve-Rabb.
After a decade as an executive and director of broadcast casting for CBS in New York, Reeve-Rabb moved to Atlanta to teach at SCAD for over six years. She has since transitioned from teaching and her role as chair of performing arts and director of casting to becoming the dean of the school of entertainment arts.
"I'm thrilled about this transition because we are continuing to be on the forefront providing opportunities for students in film and television," she tells Backstage. "They are training in various film- and TV-focused classes their entire four years here; it isn't just a one-off class in acting for the camera. Most departments in this country are still very theater-centric. We believe theater is important, but we also want to educate our students [about] where the jobs are. We really want to emphasize training that's going to get these students prepared to walk out and get those roles. As much as we believe in the art form of acting, we believe it is a career and we want them to be working actors."
Reeve-Rabb started SCAD's casting office upon her arrival, providing students with professional opportunities not offered at other schools. She works closely with producers, directors and casting agents who might otherwise look to Los Angeles and New York to fill secondary roles on shoots in Savannah and Atlanta. As a result, SCAD students have obtained speaking roles alongside Christina Ricci in Tim Blake Nelson's "Z" and the Robert De Niro and Zac Efron film "Dirty Grandpa," earning Screen Actors Guild cards in the process.
"As a casting director, I used to watch young students come out of great programs with great foundation training, but they really did not have the auditioning skills," she says. "They may have had a one-off workshop with a guest artist, but nobody focused on that as part of their training. So I opened the casting office to train students on how to audition for film and television while they're taking classes. That has grown to become a bridge between our film students and our performing arts department to collaborate, which ends up elevating the films and gives the performing arts students the opportunity to have a lot of film experience by the time they leave."
With more than 40 programs, over 75 minors and certificate programs, and access to learning centers around the world, filmmakers are becoming more aware of SCAD as a local acting resource. Reeve-Rabb offers similar opportunities to those interested in being on her side of the table, offering casting classes and internships for students pursuing careers in casting, and bringing in top CDs to speak to students.
Though she is naturally a bit biased when it comes to offering advice on the best resources for aspiring actors and filmmakers, Reeves-Rabb is willing to share some of her knowledge with those who are not enrolled as SCAD students.
"The advice that I give all my students is to watch TV, go to the movies, read every magazine that comes out about the business, and know more than anybody else about what's happening in the industry right now," she says. "You can't sit back and theorize about being an actor. You have to go after it and you have to know your craft. Nothing bothers me more than when an actor comes in and says, 'I want to be on TV, but I don't watch TV.' You have to really immerse yourself in the business of acting. Every day is an audition because you never know who you're going to be standing next to or when an opportunity is about to happen."