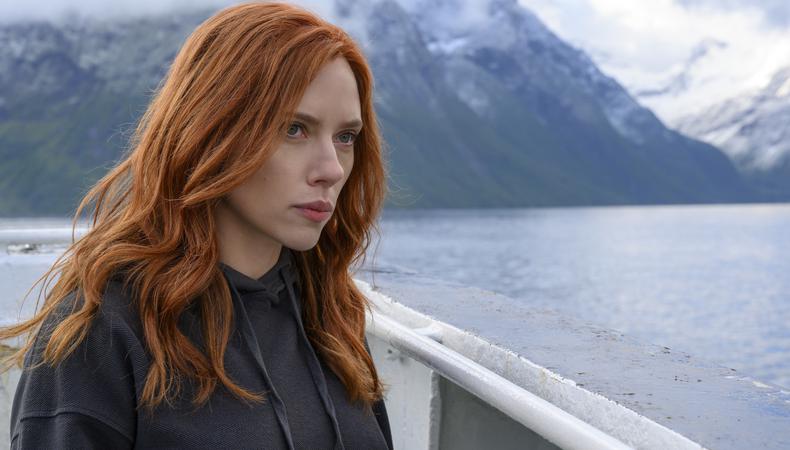 [UPDATE: 10.6.21]
On Sept. 30, Disney and Scarlett Johansson finally reached a settlement on the lawsuit the actor filed against the media conglomerate
for releasing "Black Widow" in movie theaters and on its streaming service Disney+ simultaneously
.
On July 29, Johansson filed against the Walt Disney Company, alleging that the company had violated the terms of their contract. The suit said Johansson's compensation from "Black Widow" was "largely on 'box office' receipts generated by the picture," and her contract stipulated that "Black Widow" would enjoy a "release that is exclusive to movie theaters."
By releasing "Black Widow" in both theaters and on Disney+, said the suit, Disney "wanted to substantially devalue Ms. Johansson's agreement and thereby enrich itself." In turn, attracting more people to Disney+ meant Disney was able to keep the streaming revenues for itself, without having to split the profits with Johansson or movie theater owners.
The terms of the agreement were not disclosed, though both parties expressed satisfaction publicly.
"I am happy to have resolved our differences with Disney," said Johansson in a statement. "I'm incredibly proud of the work we've done together over the years and have greatly enjoyed my creative relationship with the team. I look forward to continuing our collaboration in years to come."

Disney Studios chairman Alan Bergman also released a statement, saying, "I'm very pleased that we have been able to come to a mutual agreement with Scarlett Johansson regarding 'Black Widow.' We appreciate her contributions to the Marvel Cinematic Universe and look forward to working together on a number of upcoming projects, including Disney's Tower of Terror."
The lawsuit could fundamentally shift how actors are paid for projects that hit streamers, and proves talent is valuable in mega franchises like Marvel.
[UPDATE: 9.22.21]
On Sept. 21, Disney CEO Bob Chapek made some public remarks at an investors' conference, saying that the COVID-19 pandemic has forced the studio to "reset" how it negotiates contracts with actors. Chapek admitted, without naming any names, that the studio's current friction with actors' contracts is due to the fact that it is currently releasing films that "were made three or four years ago," alongside deals that "were cut three or four years ago," into an industry that has been upended by COVID-19 and the growth of streaming.
Said Chapek: "We've got a deal that's conceived under a certain set of conditions that actually results in a movie that's being released in a completely different set. So there's a bit of a reset that's going on right now. And ultimately we'll think about that as we do our future talent deals and plan for that, and make sure that that's incorporated."
Yet the CEO also emphasized that "talent is our most important asset, and we'll continue to believe that. And as we always have, we'll compensate them fairly per the terms of the contract that they agreed to us with."
--
[UPDATE: 08.25.21]
Scarlett Johansson's "Avengers" cast members are now weighing in on the lawsuit the actor has filed against Disney: Elizabeth Olsen, who said in an interview with Vanity Fair, "I think she's so tough and literally when I read that I was like, 'Good for you Scarlett.' "
Olsen, whose own show "WandaVision" premiered exclusively on Disney+, said that while she's "not worried on Scarlett's behalf," she is worried about how the rise of streaming will affect independent art-house theaters. "I like going to the movies and I don't necessarily want to see only an Oscar contender or a blockbuster. I would like to see art films and art house theaters. And so I do worry about that, and people having to keep these theaters alive." She also spoke briefly about the contract issues with streaming, saying, "When it comes to actors and their earnings, I mean, that's just, that's just all contracts. So it's either in the contract or it's not."
Meanwhile, Johansson is determined to keep her battle with Disney public. On Aug. 20, Disney filed to move the matter to private arbitration, meaning future legal meetings would be confidential. "After initially responding to this litigation with a misogynistic attack against Scarlett Johansson, Disney is now, predictably, trying to hide its misconduct in a confidential arbitration," said attorney John Berlinski in a statement to People. "Why is Disney so afraid of litigating this case in public? ... Because it knows that Marvel's promises to give 'Black Widow' a typical theatrical release 'like its other films' had everything to do with guaranteeing that Disney wouldn't cannibalize box office receipts in order to boost Disney+ subscriptions. Yet that is exactly what happened — and we look forward to presenting the overwhelming evidence that proves it."
--
Disney had since said Johansson's suit has "no merit," and that Johnasson had received $20 million "to date" from "Black Widow," and there was potential for the actor to earn "additional compensation." "Black Widow" grossed $60 million on Disney+ Premier Access during its first weekend but Disney has not disclosed whether any of those profits were shared with Johansson.
Several legal experts disagree with Disney: "Whether someone is making $20 million per movie or $20 per hour, a deal is a deal. One party cannot breach a contract and then claim it's OK because the injured party is rich. Especially if the breaching party is really, really rich, like Disney is," said MSNBC's legal analyst Danny Cevallos in an op-ed.
Entertainment lawyer Brent Turman, partner of Bell Nunnally & Martin LLP, told Backstage that Johansson's suit may remind other actors to negotiate a larger percentage of streaming revenues, or even a percentage of revenue from streaming subscribers, instead of depending on a theatrical release for their back-end pay.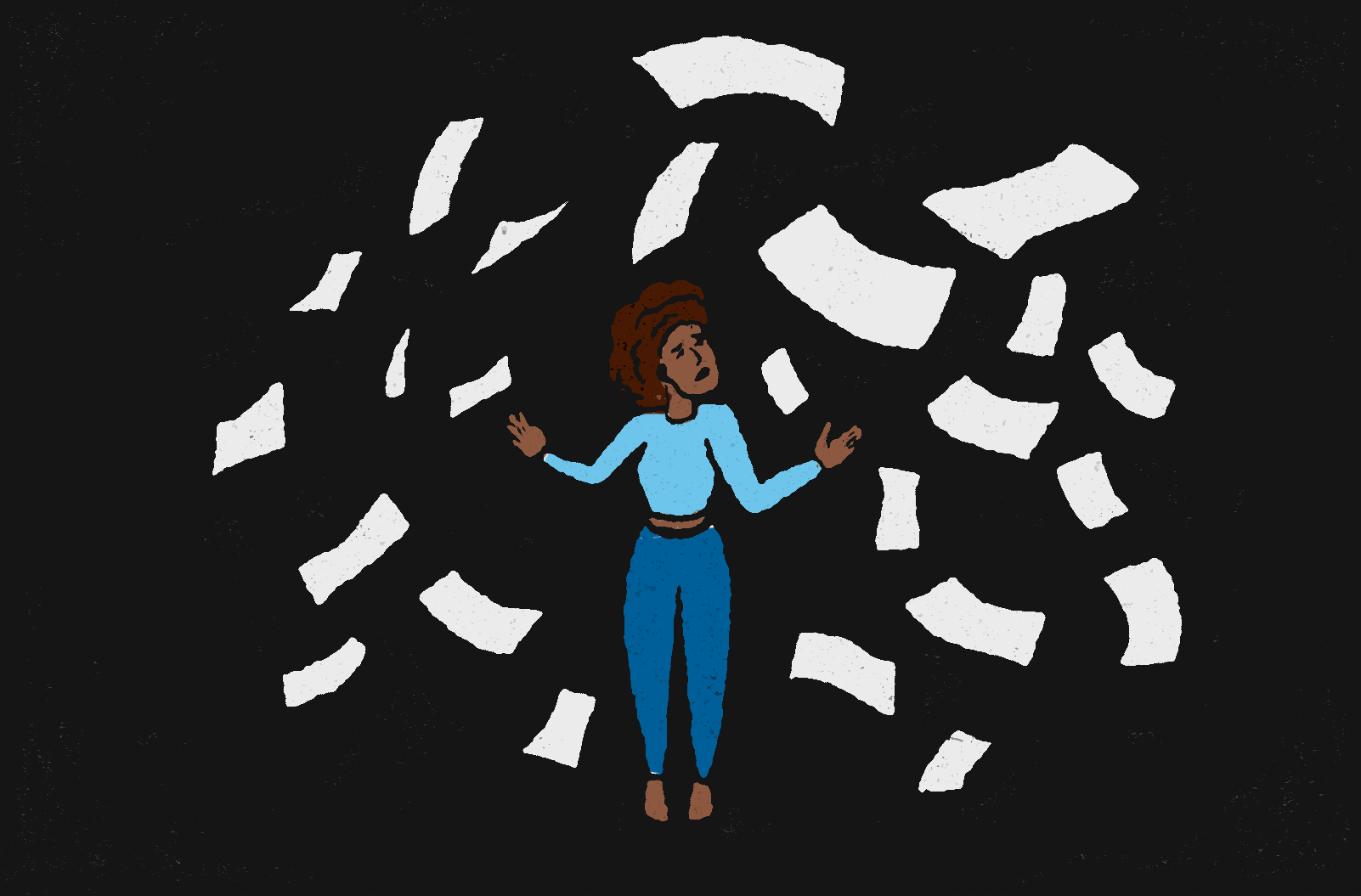 An Actor's Guide To Contracts
"I think talent would be wise to push for that," Turman said, especially because unlike box office receipts, studios are notoriously secretive with their streaming numbers. Disney reported the first weekend streaming gross from "Black Widow" but did not report the subsequent weekends. "One thing that a lot of people on the talent side will definitely be pushing for is more transparency on that end," he said.
Turman is based in Texas and has served as counsel for films produced in the state. He also said it's now up to talent to negotiate for their own interest, since studios are more focused on increasing streaming subscription revenue, instead of box office receipts.
"With the studios who have streaming platforms, there has obviously been a lot more emphasis on building those platforms," said Turman. "Initially, when we're looking at 100% exclusive theatrical release, the party's interests were aligned. Once we bring in the streaming service, those financial interests aren't necessarily aligned anymore. For example, with Disney, they have a financial interest in increasing revenues through Disney+. And it could be in Disney's best natural interest to do the day-and-date release, even if that means less money comes in the box office, which affects other people, like Miss Johansson."
The day-and-date release decision cost Johansson more than $50 millions of dollars in compensation, according to the Wall Street Journal. And according to Johansson's suit, Disney wasn't willing to negotiate a payout with her, such as when Gal Gadot received $10 million from Warner Bros when "Wonder Woman 1984" was moved to a day-and-date release model.
Disney's CEO Bob Chapek, in an earnings call on Aug. 12, said that "since COVID has begun, we've entered hundreds of talent arrangements with our talent and by and large, they've gone very, very smoothly" and that Disney has "found ways to fairly compensate our talent so that, no matter what, everyone feels satisfied."
For his part, Turman also sees more conflict pending, especially as the COVID-19 pandemic continues to deter people from going to movie theaters, leading more studios to release their films on streaming services.
"We're gonna have a large slate of films that are in production now...that have not been released to the public yet," says Turman. "But these contracts were drawn up and signed before anyone knew what COVID was. So they're gonna have the same issues where you have talent and the studios butting heads."
In the meantime, Johansson has her union behind her. SAG-AFTRA President Gabrielle Carteris has released a statement in support of Johansson's suit, saying, "Actors must be compensated for their work according to their contracts. Scarlett Johansson is shining a white-hot spotlight on the improper shifts in compensation that companies are attempting to slip by talent as distribution models change. Nobody in any field of work should fall victim to surprise reductions in expected compensation. It is unreasonable and unjust. Disney and other content companies are doing very well and can certainly live up to their obligations to compensate the performers whose art and artistry are responsible for the corporation's profits."
Find Disney auditions near you!