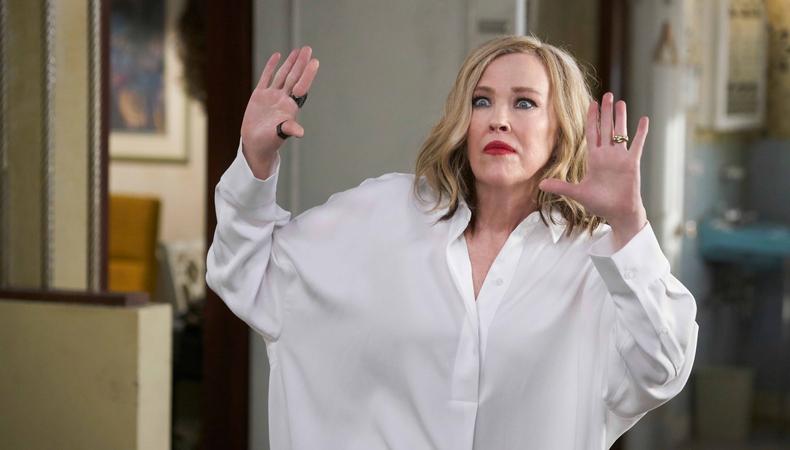 Like or loathe it, auditioning is part of the actor's job—in fact, some would say it is the job. And even still, there are many truly fantastic actors who are terrible auditioners, who still go on to have prolific careers.
Learn how to nail your next audition with our new online course!
One of those people is Catherine O'Hara. The industry veteran is probably best-known for her role in "Home Alone," but she's currently epitomizing second-act success with her standout role as ever-eccentric Moira on "Schitt's Creek." But O'Hara has never been great in the room, which is why her "audition" for her breakout role in Tim Burton's "Beetlejuice" was nothing less than kismet.
"They said they wanted me to meet this guy, Tim Burton. I didn't know Tim Burton," O'Hara recalls in the New Yorker. "I flew to L.A. from Toronto and I rented a car. The address was in Burbank. I drove for hours. I thought, 'What kind of director is this far from show business?' I was so late. I got lost. There was no cell phone. I had to pull over somewhere and find a phone booth and phone my agent. I finally, two hours late, got back to Burbank. There was a note on the door from Tim Burton. It said, 'I'm sorry. I waited as long as I could.' I go back home to Toronto. A few weeks later they offer me the part.
O'Hara's takeaway from the blunder is pretty simple: "It's a good trick. If you're bad at auditioning, just don't go."
Elsewhere in the interview, O'Hara reiterates her disdain for the audition, mainly due to its solitary nature. "When you're on the job, it's so collaborative. It's about everyone," she says. "When you're auditioning, it's only you. It's so not related to what the job will be, really." And for that reason, O'Hara has always preferred joint efforts, citing specifically her time on Second City Television.
"Why work alone if you don't have to?" she prods. "It's all give-and-take. It's all about listening to others and contributing. Even if you didn't want to act, improv classes are great, because they teach you about conversation."
Wise words! And now that you've absorbed O'Hara's insights, you have permission to return to your "Schitt's Creek" binge-watch.