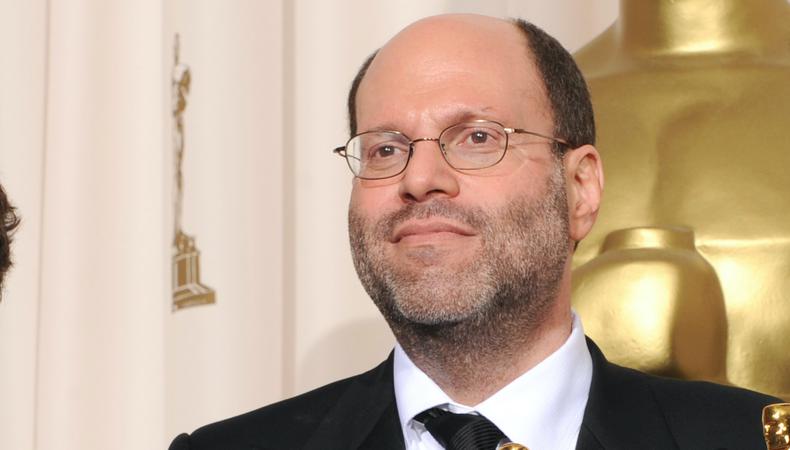 Following the report of alleged abusive and bullying behavior, producer Scott Rudin has announced that he will be "stepping back" from his Broadway projects including "The Music Man," as well as his film projects. Film distributor A24 has now said it will no longer work with him. There is also a petition circulating to remove Rudin from the Broadway League, as well as a protest in New York on April 22.
"I am stepping back from my film and streaming projects in addition to my work on Broadway," the producer said in a statement on April 20. "I am doing so to take the time to work on personal issues I should have long ago. When I commented over the weekend, I was focused on Broadway reopening successfully and not wanting my previous behavior to detract from everyone's efforts to return. It's clear to me I should take the same path in film and streaming. I am profoundly sorry for the pain my behavior has caused and I take this step with a commitment to grow and change."
Rudin's upcoming film projects include Netflix's "The Woman in the Window," starring Amy Adams, as well as five features with A24, including "The Tragedy of MacBeth," directed by Joel Cohen and starring Denzel Washington and Frances McDormand. Rudin didn't specify what "stepping back" entailed, but A24 sources told Deadline and the Washington Post that Rudin will no longer be producing the films and that the film studio will no longer work with him.
As for Broadway, where Rudin had three shows playing before the pandemic—including long-running money-maker "The Book of Mormon"—the producer will step back from "active participation." But it does appear that he will continue to be financially involved with and profit from the shows. "My roles will be filled by others from the Broadway community and in a number of cases, from the roster of participants already in place on those shows," said Rudin in a separate statement on April 17 to the Washington Post.
According to the Hollywood Reporter, Rudin's decision to step back from "The Music Man" was spurred in part by star Sutton Foster's threat to leave the production. "I just feel really, it's an unbelievably unfortunate situation, but the only positive outcome is the one that is happening," Foster said in an Instagram Live video on April 18. "I am so honored to be a part of 'The Music Man' and I can't wait to create an incredible, safe, inclusive, loving environment for everyone involved, and that is all I care about moving forward."
Foster's co-lead in the musical, Hugh Jackman, released his own statement on April 21. "I want to say how much I respect and applaud the people that have spoken up about their experience working with Scott Rudin," it reads. "This has started a conversation that is long overdue, not just on Broadway, and [in] the entertainment industry, but across all workforce. The most important voice we needed to hear from was Scott Rudin, he has now spoken up and stepped away from 'The Music Man'..."
In recent days, as news about Rudin's behavior has spread across the entertainment industry, there has been a groundswell of grassroots efforts to make sure that the producer is held accountable.
On April 22 at 1 p.m., there will be a March on Broadway, beginning at Columbus Circle. It's organized by actors Nattalyee Randall and Courtney Daniels. The march is partially focused on Rudin and demanding he be removed from the Broadway League. It's also focused on Actors' Equity Association, demanding the union take a proactive stance on ensuring work environments are diverse, safe, and free from harassment and racist incidents.
"We want to make it known that we are not against Equity, we stand with them," said Daniels in an interview. "But we want them to work with us. And we want to have these conversations with our union so we can come back together stronger and safer."
The march will include live remarks by Broadway for Racial Justice founder Brandon Michael Nase, actor Eden Espinosa (who co-founded the organization Artists for Economic Transparency with Karen Olivo), artist/activist Sis, and actors Jaime Cepero, Ryan Vasquez, James Pierce III, Diamond Essence White, and Ashley De La Rosa.
Separately, there is a petition circulating to pressure the Broadway League to remove Rudin from its membership, which will prevent him from producing on Broadway. The League bargains collectively with unions over the Broadway working contracts.
The petition so far has over 200 signatures. It reads: "Allowing Scott Rudin to continue as a member of your League signals to other harassers and abusers that their behavior comes without accountability. It is important that abusers in power be removed and not allowed to produce or operate within our industry. While Scott has signaled that he plans to 'step back' from Broadway, this is not enough. Your silence grants him continued access and profits. We are not his colleagues, we are his victims."
The petition signers include actors Mauricio Martínez, Timothy Hughes of "Hadestown," and Troy D. Wallace of the Black Theatre Caucus. The Broadway League has not responded to the petition, or the Rudin allegations.
Meanwhile, Equity has released its own statement calling Rudin out by name, and demanding the producer release his former employees from non-disclosure agreements, which prevented those employees from speaking up about abusive behavior and potentially reporting it to their union.
Said Equity President Kate Shindle and Executive Director Mary McColl in a joint statement: "Since news reports emerged about Scott Rudin, we have had many private conversations with our sibling unions and the Broadway League. We have heard from hundreds of members that these allegations are inexcusable, and everyone deserves a safe workplace whether they are a union member or not. We salute the courage of those who came forward. We hope that Scott Rudin will also release his staff from any nondisclosure agreements they may have signed as a condition of employment. This is an important step in creating truly safe and harassment-free theatrical workplaces on Broadway and beyond. It is not the end of our work to ensure a workplace safe for everyone in the industry as we work toward reopening."
The Time's Up Foundation also echoed Equity's call with their own statement.
For Daniels and Randall, preventing Rudin from producing on Broadway won't take away jobs. If anything, it'll let more producers, especially BIPOC producers, have access to producing on Broadway—because there's a limited amount of Broadway theaters, and many of them are taken up by the main industry players like Rudin.
"People have been commenting, saying, 'Oh, well, if Scott Rudin is not a producer, then you're blocking all these people from getting jobs,'" said Randall. "Did you ever think maybe Scott Rudin was blocking other people from getting production credits? I personally know a Black producer who had a good amount of money, just trying to help produce a show… and unfortunately, he wasn't let in."
The protest organizers are also calling on more players within the entertainment industry to speak up, and to join them in protest.
"I want to tell the people who have stayed silent because they are scared or they think there are repercussions: We are a strong unit standing behind you," said Randall. "We need Equity to be on our side—so when these people speak up, we cannot have them be labeled as blacklisted or difficult to work with. People are terrified of that, but we are here to stand behind them."