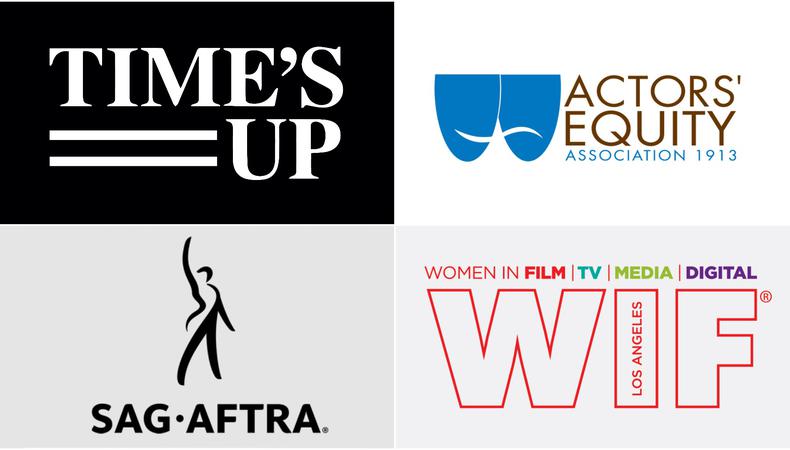 On April 7, the Hollywood Reporter published an exposé on Broadway and Hollywood producer Scott Rudin, detailing allegations of bullying and harassment from Rudin's employees—including an instance in which the producer allegedly smashed a computer monitor over an assistant's hand. Since the news broke, film studios and Broadway artists who have worked directly with Rudin have remained silent. But around them is a growing chorus of voices calling for change. There's also a March on Broadway planned for April 22.
According to THR, Rudin has an explosive temper and a history of throwing objects at employees and being verbally abusive. Vulture reported that Rudin kicked and punched holes in so many walls that assistants resorted to covering them with plants.
As the Rudin coverage has spread, there has been a noticeable lack of outcry from high-profile Hollywood and Broadway artists; those who have worked with the producer have also been mostly silent. The only film producer to comment on Rudin so far is Annapurna CEO Megan Ellison, who tweeted: "This [THR] piece barely scratches the surface of Scott Rudin's abusive, racist, and sexist behavior." Ellison was an executive producer on the 2010 film "True Grit," which Rudin produced.
But there is a movement brewing. Actors Courtney Daniels and Nattalyee Randall are organizing a March on Broadway now set for April 22 at 1 p.m. (the date was postponed due to inclement weather); it will begin at Columbus Circle and then make its way down to the Winter Garden Theater (where Rudin is producing the Broadway revival of "The Music Man"), and continue past Rudin's office. The actors have also launched a campaign to persuade Actors' Equity Association to add Rudin to the organization's Do Not Work List (which includes Tyler Perry). "We want to break ties with producers like Scott Rudin," said Randall in an Instagram post. "We want diversity on Broadway."
The movement has also been amplified by the Twitter account @wssprotest, which was created to protest Rudin's revival of "West Side Story" after the production hired an actor that had been credibly accused of sexual harassment.
SAG-AFTRA, Equity, and the American Federation of Musicians Local 802 have released a joint statement condemning workplace abuse and harassment, saying, "Every worker deserves to do their job in an environment free of harassment of any kind, whether that harassment creates a toxic workplace or, certainly in the case of sexual harassment, when that behavior is also against the law." The statement ended with: "We demand action on the part of our corporate counterparts to swiftly address credible allegations of harassment."
The unions did not mention Rudin, but they did include resources for their members to report abuse in the workplace. Equity members can call 833-550-0030 or visit actorsequity.org/safety. SAG-AFTRA members can call 844-SAFER-SET (844-723-3773) or 855-SAG-AFTRA (855-724-2387).
Time's Up released a statement condemning Rudin by name, saying, "We are in solidarity with the courageous individuals who have come forward with allegations of abusive behavior by Scott Rudin. This kind of abhorrent mistreatment, left unchecked, leads to the kinds of toxic workplaces we are trying to combat."
The organization, which was created in the wake of the #MeToo movement, has a legal defense fund that can connect anyone who has experienced harassment with a free consultation with an attorney, and, in some instances, will even help pay legal defense fees.
It also has resources for individuals working in the entertainment industry who are experiencing harassment, including information on how to document and report instances of harassment to an employer. Other resources include Voices in Action, which collects reports of abuse and sexual misconduct and will send you a notification if someone else has reported the same abuser.
Another place to turn is Women in Film, which has a help line for anyone who has experienced sexual harassment and misconduct. The organization provides resources including pro bono legal help, low-cost therapy, and support groups. Call 855-WIF-LINE (855-943-5463) or visit womeninfilm.org/help.
Why Hollywood and Broadway Need Additional Resources to Report Abuse
According to multiple studies from the Hollywood Commission, an anti-harassment nonprofit headed by Anita Hill, entertainment industry workers don't report abuse because they fear retaliation from HR departments, which are typically run by producers. In the coming months, the Hollywood Commission plans to launch a third-party reporting system in beta mode.
"Third-party reporting is crucial—to be able to have a company that's collecting all complaints, so there's an actual paper trail that isn't hidden by HR or ignored by studios and reps," says TV writer Liz Alper, who is the co-founder of #PayUpHollywood. "It's crucial to have that [in order] to provide a safer space for employees to report without fear of retribution."
As part of her work with #PayUpHollywood, Alper has advocated for assistants and other low-level staffers in Hollywood who, according to multiple studies from grassroots organizations, have to endure a disproportionate amount of abuse while also being underpaid. A recent study from #PayUpHollywood found that nearly 80% of assistants earned less than $50,000 a year—a meager sum for those living in Los Angeles. In another survey, a majority of assistants reported an increase in depression, while almost 24% reported an increase in substance abuse.
Alper says that third-party HR would also be helpful in remedying instances of abuse. "There are other industries, especially in the corporate world, that bring in an independent third-party HR company to investigate a situation, so the investigators are agnostic [toward] the situation. It's not a perfect situation," says Alper. But she says it's better than "the Hollywood HR that we have that is repeatedly shown to cover and look the other way when workers report their higher-ups, especially people that bring in lots of money for the company."
Indeed, according to THR, allegations against Rudin are usually settled quietly, and people are asked to sign non-disparagement agreements. Says Alper, "It's become more than clear that HR is there to protect the company and the company's assets, not the health and well-being of the employees they are supposed to be protecting."
Public denouncements of unacceptable behavior are not the norm. Tony-winning actor Karen Olivo said as much in an Instagram video: "The silence about Scott Rudin? Unacceptable. Unacceptable. That's the easy one, y'all! That's the monster. That should be a no-brainer. Those of you who say you're scared: What are you afraid of?"
Olivo called on more artists to speak out against Rudin. They also announced that in protest, they will not be returning to "Moulin Rouge! The Musical" on Broadway, for which they've been nominated for a Tony. (Rudin isn't a producer on that show.) "People are more important than your pocketbook," said Olivo. "I want a theater industry that matches my integrity." She then said this to her fellow Broadway artists: "Let's divest, and invest in ourselves. Let's put our money with people who value human life and respect human life."
Tony winner Audra McDonald seemingly responded to Olivo's video, saying, "Abuse is abhorrent and wrong. Shaming abuse victims to speak out about their trauma is not only wrong, but can traumatize the victim even further. The trauma is theirs, not yours. It is up to the victim, and not you, to decide when and if they speak about it." McDonald worked with Rudin on the 2016 Broadway revival of "Shuffle Along."
Rudin is again producing on Broadway; his newest investment is a revival of "The Music Man" starring Hugh Jackman and Sutton Foster. He is also producing the films "The Tragedy of Macbeth" with Denzel Washington and Frances McDormand, and "Red, White and Water" starring Jennifer Lawrence. None of those actors have made statements, nor has A24, which is working with Rudin on both films.
Alper says that the reason there's been relative silence in regards to Rudin, in comparison to the accusations against the likes of Harvey Weinstein and Joss Whedon, is because a majority of the Rudin accusations come from assistants. To date, no A-list celebrity has spoken out against the producer.
"It's acceptable abuse," Alper says. "We're taught to value abusive, horrendous bullies who physically assault other people. We're taught to revere that person as a monolith in Hollywood, and we're taught to view assistants as expendable."
According to Alper, if Rudin's abuse had been leveled at higher-profile people, there would have been more of an outcry. She thinks that it could make a difference if more big names in the industry follow Olivo's lead and condemn Rudin and his abuse against "the hardworking everyman." "If more people do that, I think something will actually happen," she says.