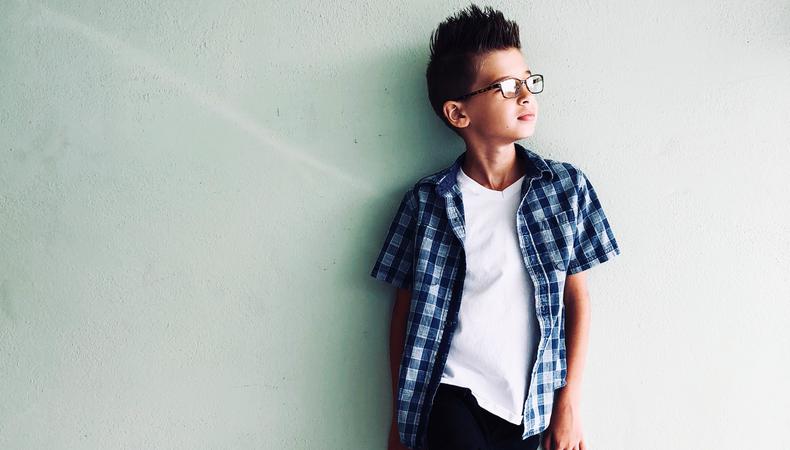 Kids have a natural sense of curiosity and wanting when it comes to play. It's fun to watch. You simply don't know what they're going to do next. You're engaged every moment because they're surprising and fascinating. If you notice, kids aren't focusing on the end result of their play. They're engaged in the process of exploring in each moment.
Of course, this process can also become stifled when you don't act on natural instinct, which kills your acting. Your instincts will always be more interesting to watch than your thoughts. Most young actors learn basic cookie-cutter concepts of acting, but never truly know what good acting is. Bad habits breed bad acting.
Here are a few secret acting tips that really shouldn't be.
1. Experience the scene.
Don't control the scene. Don't try to make it something, allow it to be something. Allow the moments to unfold naturally. Be open to a new version of the character or scene every time you do it. It's not about the presentation. It's about the experience with each other, so don't detach from the work. Take the focus off of yourself. Don't try to influence the audience. Allow them to form their own opinions on what they're seeing. You need to take the focus off of you and put it on a task, a scene partner, somewhere outside of yourself. It will get you out of your head and allow for a real moment.
2. Surprise yourself.
Actors want to perform scenes the way they feel they should be done. This doesn't allow for you to be vulnerable and surprise yourself with new moments. When you audition, if you only see copy in a generic way, it'll be hard to distinguish yourself from others. Ideally, you need to put your own sense of truth into the scene or audition. So, lose your wanting to control or predetermine the scene.
3. Distance yourself from the audience.
Your acting moments are not for presentation purposes. They are for you to personally experience. You must live with no audience, so don't focus on the end result. Be engaged in the moment and have a private moment, between you and your scene partner. The audience will form their own opinions. You don't need to influence them.
4. No emotional obligation.
You have no emotional obligation to feel a certain way or hurry a particular feeling. Take your time. Nobody is telling you what you need to feel or how quickly you need to feel it. Feel in the unique way you do. People experience and react to the world and all that's in it differently. You have the latitude to do the same. There is no right way to feel.
5. Find the truth.
Most young actors want to read a scene and attach an emotion to it quickly. Here's your warning. You'll become locked in emotionally and lose the ability to have a different experience. You're getting in your own way. Before you attach an emotion to a scene, just show up and read to someone, naturally. Only after you get a sense of truth, can you attach a style to it or a heightened sense of need at the beginning.
6. You are enough.
It's absolutely true. You don't need to manufacture a feeling or contort to a new way of being. You can't fake the need to feel something nor how long it takes you to feel something. Take the time you need in a scene. You can tighten it up later. Stop getting in your own way.
You can't yell at a flower to grow. It does when it does. Equally, old flowers are no less as beautiful or interesting than younger ones. They all are in their own time and equally as beautiful, in their own way. You are enough. Scenes aren't about getting it right, it's about exploring with your scene partner. So, continue to play. Continue to explore and have a real experience. It may be a very loud secret, but most young actors are still unaware.
Looking for remote work? Backstage has got you covered! Click here for auditions you can do from home!
The views expressed in this article are solely that of the individual(s) providing them,
and do not necessarily reflect the opinions of Backstage or its staff.