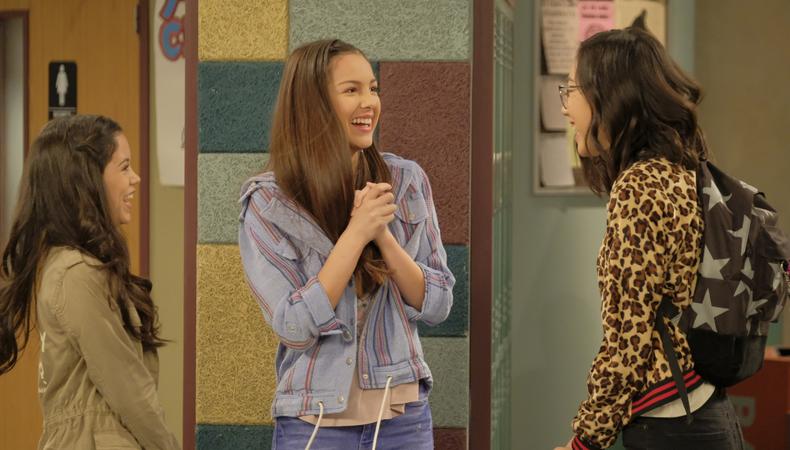 This is a question that I've been asked hundreds of times. It's the dream of many young actors to be a star on a Disney Channel show. Selena Gomez, Zac Efron, Miley Cyrus, Justin Timberlake, Demi Lovato, Ryan Gosling, and Christina Aguilera—many of today's stars got their start on the Disney Channel.
My experience with Disney ranges from casting the series, "The Suite Life of Zack and Cody" and a number of pilots including the hugely successful "Hannah Montana."
As a young performer, it's great to have this goal, but the last thing you want to do is sit idly by waiting for your "big break" with Disney. You need to be constantly working hard at your acting craft, and expanding your skills and talent to be at the top of your game when the opportunity to audition for Disney arises.
When casting for the Disney Channel or any other kids network, we're looking for young talent who can act, sing, and dance. But of all these talents, acting is the most important.
You need to understand comedy and know how to make the moments in a scene. We loved finding kids who knew how to hit the "comedic beats" and could make us laugh, but then also knew how to make those moments that were real and honest.
Here is what I recommend you do to prepare when the opportunity arises:
1. Take acting classes, improvisation classes, musical theater classes, etc., and continue to work on your craft.
When you're starting out as an actor, you don't usually have a lot of credits. Being in a class teaches you different techniques and skills. Classes also give you the opportunity to perform and practice those skills.
2. If you're a singer, have 30–60 seconds of a song prepared that really showcases your voice.
It should also be a song that a person your age would sing. If you sing a song that is not age-appropriate, it usually doesn't showcase your voice well and the audience can feel uncomfortable. Same with dancing, have 30–60 seconds of a routine prepared that you're ready to perform if asked.
What It's Like to Audition for Disney Channel, According to 'Andi Mack' Creator Terri Minsky
3. We are also looking at your personality.
When I ask questions in an audition, I want to hear the person respond like they're talking to their friends. Do not give one-word answers! This is an opportunity to let the casting directors see your personality.
When I was casting the pilot of "Hannah Montana," over 1,200 girls from all over the country auditioned for the title role. The ones that stood out the most were the girls who were not only talented, but they also showed us their charisma! This is exactly what Miley Cyrus did.
4. Most of the kids who get cast on the Disney Channel have been working diligently on their craft.
Many have been in local theater, commercials, or played small parts in films or on television shows. For example, Adam Irigoyen had been working hard on his craft for years and was ready when he got his opportunity. He got cast in a guest-starring role on "Wizards of Waverly Place," which eventually led to an audition and him being cast as Deuce on Disney's "Shake It Up!"
Adam told me that he had the dream of being on the Disney Channel. He wrote his goal down on a piece of paper and pasted it around his house. Every day he would see it and remind himself of his dream. He said this helped him stay focused and continue to work diligently on his craft.
5. Occasionally, the Disney Channel will do an open call in different cities around the country.
Watch your local newspaper or monitor the DisneyChannel.com to see when these might occur. Sometimes, casting directors will search across the country for new talent. When I was casting "Hannah Montana," we looked across the U.S. and the UK for the role of Hannah.
6. To be proactive, research the current casting directors for the current Disney Channel shows.
Send them a short note with your picture and résumé. Tell them that you would love to audition for them. Just be sure to be prepared if this opportunity arises!
Making your dream of being on the Disney Channel into a reality takes hard work and persistence. Be ready to show your personality, talent, charisma, and your confidence when you step into the audition room!
Best of luck!
*This post was originally published on April 26, 2016. It has since been updated.
The views expressed in this article are solely that of the individual(s) providing them,
and do not necessarily reflect the opinions of Backstage or its staff.