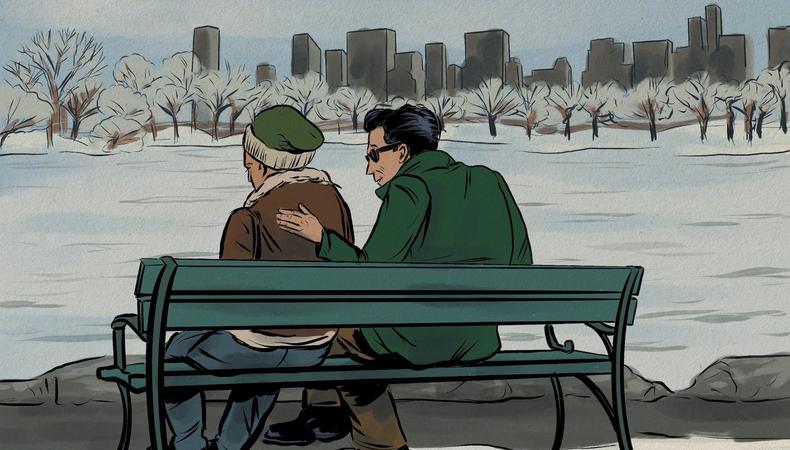 This is a story about remembering that you're never alone, even when you feel like giving up.
I became an agent in 2007. That was the year "Mad Men" and "Gossip Girl" premiered on television. It was also the year a young actor I met at a workshop died by suicide.
Looking back, I couldn't possibly tell you the guy's name; it's been too long. He was in his late 20s, attractive in a quiet way. The scene he performed that night was from the film "Good Will Hunting," but the rest of the details of the evening are lost to time.
READ: Self-Care for Actors: Leave the Drama on Stage and Set
The next day, I got a call from the woman who ran the workshop, and she broke the news of what had happened. I won't go into any of the personal details in his note, but part of it expressed frustration about his lack of success as an actor.
After she hung up, my mind went to unexpected places. Why was she telling me? How was this my problem? Was she worried I might have wanted to bring him in for a meeting?
And, worst of all, did I say something that pushed this guy over the edge?
My emotions were all over the place that day, and I found it difficult to focus. The workshop had gone well. My comments were positive. And the actor had done a decent job, no better or worse than anyone else.
When I look back at my first year as an agent, this is just something that happened. I only knew the deceased for an insanely short time, and I have no idea what was going on in his life outside of that room. But he still pops up in my memory palace when I least expect it.
READ: How to Practice Self-Care While Visiting Your Hometown This Holiday
Writing about him now brings to mind a time a few years ago when I was dating a social worker, and she explained that people don't kill themselves because they want to be dead. They kill themselves because they don't want to live in pain.
I'm not trying to bring you down. Far from it. The holidays are a time to rejoice and celebrate. But at this time of year, you might want to give some extra thought to your actor friends. Are any of them going through a tough time? Is anyone going to be alone for the holidays? If that's the case, you might want to offer a helping hand or a kind word.
Consider this the next time you look in the mirror at the end of a rough day: Acting is your love, your profession, your dream; it's not you. You're a human being with unlimited choices. Don't allow a professional failure to make you feel like a human failure. They're two separate things.
I've never been on the edge of self-destruction, but there have been times when I've glimpsed the path that leads to that dark place. It's scary. And if you ever find yourself on that line, fighting those demons, just remember this: I'm right there with you.
You are not alone.
Have a safe and wonderful holiday season! And for those who need it, the National Suicide Prevention Lifeline can be reached at 800-273-8255. Trained counselors are available 24 hours a day, seven days a week.
This story originally appeared in the Dec. 19 issue of Backstage Magazine. Subscribe here.