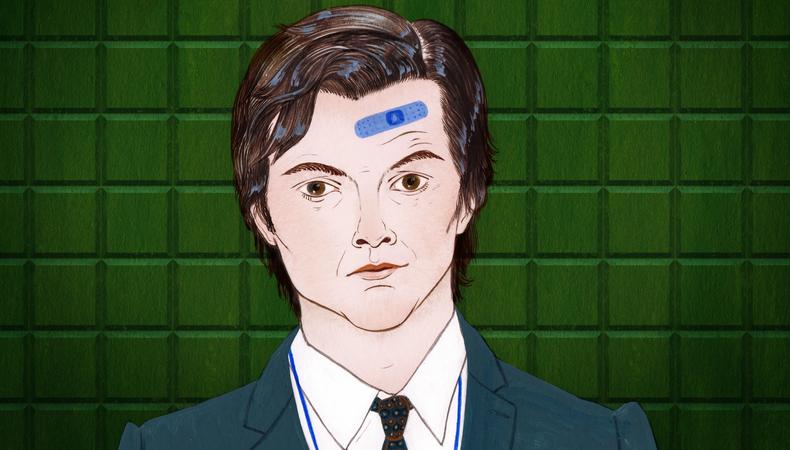 Rachel Tenner has found real-life ex-cons to recreate prison life on "Escape at Dannemora" and made new additions to star-studded blockbusters like "F9: The Fast Saga." An Emmy Award winner for FX's anthology series "Fargo," Tenner's diverse projects have landed her two 2022 Casting Society of America Artios Awards nominations, for "Fargo" Season 4 and Amazon Studios' "The Tender Bar" from director George Clooney. Among her recent projects are Ben Stiller's Apple TV+ drama "Severance" and Molly Smith Metzler's Netflix series "Maid," starring Margaret Qualley.
"[Actors should] come in with a real, specific point of view. Whether it's the right point of view is one thing, but that's why we're there, right?"
What do you generally look for from auditioning actors?
From my end, what makes it exciting to watch is when people come in with a real, specific point of view. Whether it's the right point of view is one thing, but that's why we're there, right? That's what we do, because I've read the whole script, and you haven't. I can help you with the tone; I can help you understand the character a little bit more and guide you to what I think is the right place to ultimately land. But I think it always comes from somebody making these really specific choices and letting me react to that, then trying to find it in the room, in the moment.
Where do you look for actors outside of agent submissions?
We certainly read the newspaper—you're always going to be in the art sections for the Times for Chicago or Los Angeles. You see reviews of plays and things like that. I'm in L.A., and, obviously, we haven't been able to go to New York to go to the theater for so long, but I've certainly cast shows [that way]. I also do a lot of word-of-mouth.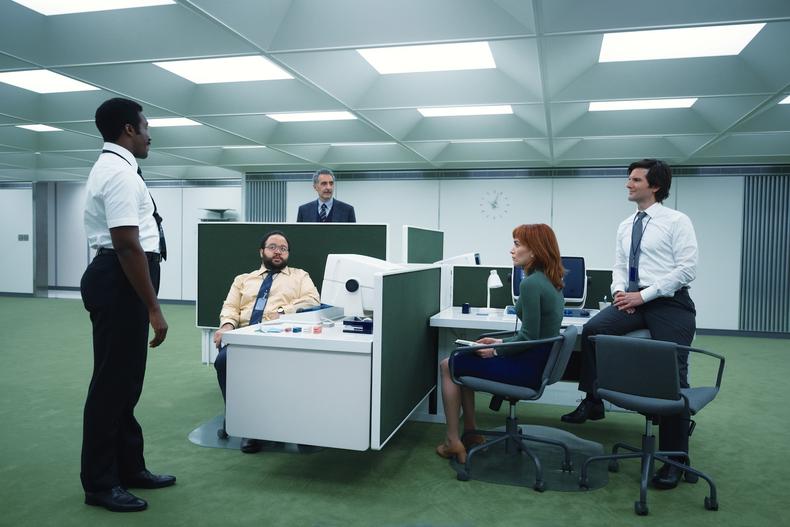 Tramell Tillman, Zach Cherry, John Turturro, Britt Lower and Adam Scott in "Severance," Courtesy Apple TV+
How do virtual chemistry reads work? What should actors know?
You set it up that there are two actors on the screen. Create an environment for yourself so you can lose yourself in the audition. Yes, it's not the same as being in person, but it can work.
Think about the big picture: What are the important pieces that need to be in place? You have to have good lighting; you have to have good sound. The rest of it is about making your choices and being prepared and being as off-book as you'd like to be. But I think in order for us to really get a good sense of you, you have to have those mechanical pieces in place.
"Maid" happened right at the beginning of the pandemic. [Director] John Wells was like, "You know what? Let's just keep going. We can figure out how to do this." And we were able to cast the entire show, from soup to nuts, just doing it all through Zoom. And it worked! We've done so many shows since then all through Zoom, but that was the first one.
Do filmmakers who have acted, like Ben Stiller and George Clooney, tend to take a different approach to casting?
Yes, I feel like when I work with George and Grant Heslov, his partner, I think they're very sensitive to not wanting to put actors through a lot of paces. Like, "Oh, we don't need to make them do that; we understand." And they're very good about booking off a tape. They trust themselves as filmmakers. They know it when they see it, and they just are good to go. There's not a lot of steps or a lot of hoopla to the whole thing. And I think for Ben, absolutely. Ben loves actors. He loves it when he's in the room with them.
What can you tell us about your tastes—something that distinguishes you from other CDs?
It's subjective, right? Even in my own office, we're not always in sync. Everyone brings their own set of creative instincts to their job. I'm sure every casting director sees a movie and is like, "If it was my movie, would we have landed in the same place with the same actors?"
What words of wisdom do you have for actors?
Find the joy in it, and keep honing your craft in the ways that you can.
This story originally appeared in the Mar. 17 issue of Backstage Magazine. Subscribe here.