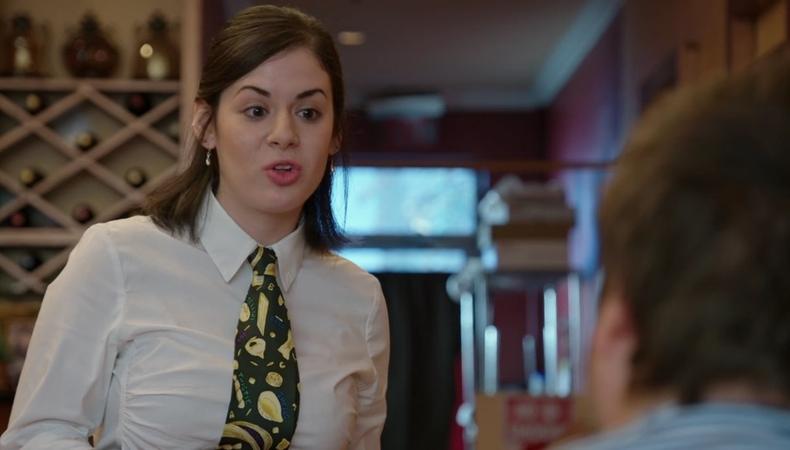 Welcome to another weekly edition of Side Hustle Spotlight where I interview actors and filmmakers at different levels of their career who have used their other passions to capitalize on a fulfilling side hustle. These folks no longer or have never had to do serving work that drained their energy and made them miserable. Be sure to check out the original article for inspiration on discovering your side hustle. This week's actor proves that a full-time job can give you more than just great healthcare benefits (like trusting that you're going to come back after your national commercial shoot and investing in your artistic success.)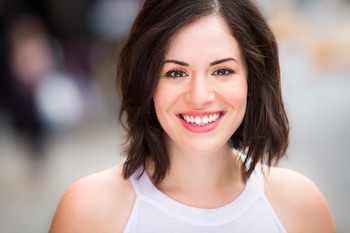 Name: Amy Lynne Berger
Side hustle: Full-time (plus benefits) customer service ninja at Bonobos
Years acting: 23 (if you count playing an extra in "The Untouchables" when I was four)
Favorite acting credits/opportunities: Danimals Momfidence commercial campaign, "En El Septimo Dia" (first feature), "Dreyfus The Musical" (co-written by and co-starring my creative partner Maddie Nehlen)
What do you do when an audition or shoot comes up?
I'm incredibly fortunate to have found a side hustle that encourages and supports my artistic endeavors! That being said, I think open communication is key. I try to give as much notice as I can and offer alternatives to my absence, whether it be finding a cover or making up the time missed so at the end of the day, the work is still getting done.
Have you ever felt like your side hustle was in jeopardy because of acting? How long did it take you to feel like you had security at this side hustle, even if you took time off for an acting project?
I think because I'm so used to side hustle jobs not actually being as flexible as they claim to be, I assumed that every ask I had would certainly lead to my ultimate firing. I had to leave in the middle of training for a callback and then again for a week to shoot Danimals about a month after starting. In my head, that would be the final straw. However, I was constantly being reassured that wasn't the case, which turned out to be true! Proving that when I am at work, I'm 100 percent there makes when I do need to leave less stressful.
What skills or talents did you need for this side hustle? How long did it take you to qualify or complete training for your side hustle?
Years of working in restaurants and bars gave me the empathy and positive energy constantly required within customer service.
Need a side hustle? Check out Backstage's brand ambassador listings!
How does this side hustle fulfill you? Do you feel like you're helping people/society/humanity in a tangible way?
I like it when people are happy, so being in customer service gives me the opportunity to facilitate that by providing a positive experience. Also, this is the first time I know how much I'm making every week, which has been a huge relief for my brain after relying on tips for so many years!
Has your side hustle made you better at acting or achieving your acting goals?
It has definitely taught me how to prioritize my time and use my days off to focus on my "actor side work" (taking workshops, self-submissions, writing, etc) more efficiently.
Why did you choose to do this side hustle instead of more stereotypical acting side hustles like serving?
After many traditional side hustles, I found that they were never really that flexible, just easy to give up. You can't leave in the middle of a restaurant shift without having a cover and expect it to not be a problem but because you know that's not your dream job, you can quit without the fear of burning a bridge and find another job just like it. That constant search for covers, needing to quit and retrain at new restaurants became too frustrating and time consuming for me. I like the stability and flexibility I have found at Bonobos, which I didn't realize could exist in an office job.
If you produce your own work, do you feel like this current side hustle allows you the freedom/resources to do that?
Absolutely! Many people within the company are artists themselves and it's been exciting to follow each other's careers, as well as provide feedback and support to everyone's endeavors. I also have a long list of characters and premises inspired by this new environment that I wouldn't have necessarily had if I continued in my usual routine.
Do you have any advice for actors that aren't sure what path to take while they are waiting for acting to pay all the bills?
Trust that even if things aren't on the exact timeline you believed they would be, it doesn't mean they aren't going to happen. Side hustles give you life experience and acting is about portraying life so learn from everything you do and use it to be better!
The views expressed in this article are solely that of the individual(s) providing them,
and do not necessarily reflect the opinions of Backstage or its staff.