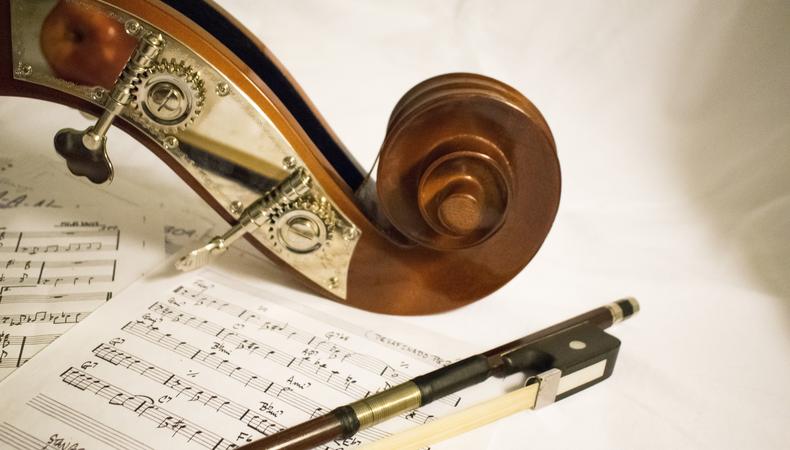 Welcome to another edition of Side Hustle Spotlight where I interview actors and filmmakers at different levels of their career who have used their other passions to capitalize on a fulfilling side hustle. These folks no longer or have never had to do serving work that drained their energy and made them miserable. Be sure to check out the original article for inspiration on discovering your side hustle.
This week we turn the tables slightly and interview two classical musicians who grew their joint side hustle of creating musical shows for their own children into their ever-expanding full-time passion and career!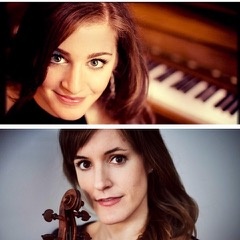 Names: Sara Leila Sherman and Hilary Castle Green
Years working as musicians: We have been immersed in the world of music as students and performers for nearly 30 years and have made careers in music performance and education for 15 years in New York City.
Favorite music credits/opportunities outside of your current gig:
Sherman: I've been featured at the Franklin Institute in the national museum exhibit "Dead Sea Scrolls." My compositions and performances have been recognized around the world on my solo album of original works and arrangements entitled "Sounds of the Scrolls."
Green: I recently made my Broadway debut on stage next to Steve Martin in his production "Bright Star" and have performed and recorded with American violinist and composer Mark O'Connor.
What is Mozart for Munchkins?
Mozart for Munchkins creates a relaxed, interactive and engaging environment where children and their families can experience and enjoy the wonders of classical music with a hint of jazz and bluegrass. Children of all ages are welcome to observe, explore, discover, crawl, sing, and dance to their hearts' content while parents, grandparents, and caregivers sit back, relax, and enjoy the concert. While our concert setting is informal, the programming remains first-rate. From Bach to Bernstein, Beethoven to bluegrass and Tchaikovsky to Thelonious Monk, Mozart for Munchkins features outstanding repertoire performed by world-class musicians for an unforgettable experience for the whole family!
How did Mozart for Munchkins start?
Both of us have spent all of our lives training and performing as classical musicians. We met at a music festival in Italy in 2008, performed, climbed mountains, and drank wine together in France in 2009, and have been close friends ever since. When we both became moms in 2017, we struggled with how to bring together our long-standing love of music with our new adoration for our babies. Mozart for Munchkins is our way of bringing our two loves together. We first talked about this concept in October 2017, had a website up one month later, sold out our first concert in two weeks, and sometimes we wonder what's growing faster, our now non-stop toddlers or our thriving business!
What were your original goals as musicians and how did that transform over the course of your lives?
Throughout our musical careers, our first priority has been to share our passion with audiences around the world through performance. We both strive to share this love with our ever-growing private teaching studios as well. Through the early stages of parenthood, it has become clear to us that part of our mission in this life is to make the largest impact possible with the musical and personal tools we've acquired. We've asked ourselves the question, "What is success?" This definition has been transformed from a straightforward career as musicians and teachers to a more creative, impactful and entrepreneurial endeavor. It's important to us that we consistently reassess our short and long-term goals as they are constantly evolving while our business grows.
READ: Survival Jobs 101
How long did it take you to feel like you had job security with Mozart for Munchkins?
Mozart for Munchkins began and continues to be a passion project. The passion persists unabated and the response has been such that we now see this as a lifetime project with endless potential for growth and fulfillment.
What skills or talents did you need to create this? What skills or talents have you learned along the way?
Both of us have spent decades learning how to play and master our instruments, that's the "easy" part for us! Being mothers has taught us much more about the ability to connect with children of various ages and learn the ins and outs of building and running a start-up in addition to multi-tasking (you can push a stroller and sometimes be on a business call!) As parents, business owners, and self-starters, we have much less time than we've ever had in our lives, but through this endeavor, we're better able to manage that precious time.
Along the way, our audience has taught us there is a hunger for interactive performances as well as the importance of connecting with individuals and breaking down the barrier wall between the audience and performers.
How does Mozart for Munchkins fulfill you? Do you feel like you're helping people/society/humanity in a tangible way?
Our work with Mozart for Munchkins has been our most fulfilling project. There is no greater feeling than watching our young audience try out the instruments, dance to Bach, shake maracas to bluegrass, and chase bubbles with smiles and shining eyes. There is continual research on the positive impact of introducing young kids to music. Exposing kids to live music helps with language development, math, social, and cognitive skills. For the first time in our professional lives, both of us can witness ourselves contributing to a greater cause through preserving and securing a place for classical music in our world today and tomorrow.
Do you still have other musical goals? Do you feel Mozart for Munchkins can help you get there?
We often speak about the satisfaction that our careers give us at the moment. Down the road, we hope to become a better, stronger, and more impactful version of ourselves today. This vision includes expanding throughout the country, creating a space for world-class musicians to connect with and inspire our young audiences through our guidance, therefore creating a generation of new music lovers and musicians.
Why did you choose to develop this instead of holding more stereotypical musician side hustles like serving?
This question has prompted us to revisit the topic, "What is success?" Right out of graduate school, we both worked various side hustle jobs and wanted to find something meaningful to help support ourselves. We believe strongly in our mission to make a difference in the lives of those around us through music. Through the challenges, we remind ourselves daily that we are investing our time and energy in this enterprise for a cause. By connecting with children, we hope to create a stronger, more meaningful, culturally-connected future.
Do you have any advice for musicians that aren't sure what path to take while they are waiting for music to pay all the bills?
We've recently been inspired by the idea that suggests children avoid deciding "what they want to be when they grow up" and instead choosing "what five things could I be when I grow up?" This idea resonates with us as we've had to be creative to reinvent our professional identities several times to see what "sticks." Both of us have journeyed through a variety of musical endeavors, some which have been more successful than others. In Mozart for Munchkins, we've taken into account our training and professional backgrounds but have also considered what we love and the things for which we have a "knack." We've found ourselves in this "sweet spot" with Mozart for Munchkins as we continue to nurture and develop our business.
The views expressed in this article are solely that of the individual(s) providing them,
and do not necessarily reflect the opinions of Backstage or its staff.