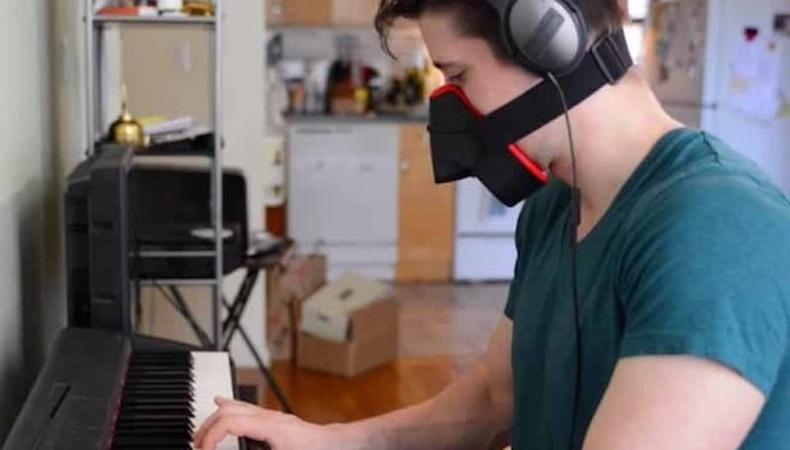 Welcome to another week of Side Hustle Spotlight where I interview actors and filmmakers at different levels of their career who have used their other passions to capitalize on a fulfilling side hustle. These folks no longer or have never had to do serving work that drained their energy and made them miserable. Be sure to check out the original article for inspiration on discovering your side hustle. This week's actor sang and danced his way around the nation in tours, films, and your favorite TV shows! Along the way, he disrupted the marketplace by quieting everyone.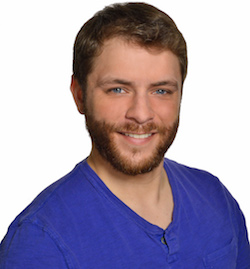 Name: Alex Pepper
Side hustle: Inventor of BELTBOX
Years acting: 7
Favorite acting credits/opportunities: While I was on the "South Pacific" national tour, I came up with the idea for this product so it seems appropriate this was one of my favorite contracts!
What do you do when an audition or shoot comes up?
I own the company so I can rearrange my schedule as needed.
Have you ever felt like your side hustle was in jeopardy because of acting? How long did it take you to feel like you had security at this side hustle, even if you took time off for an acting project?
In September 2013, when I came up with the first prototype for BELTBOX, I decided to start with a hand-made version to keep my manufacturing costs low and pay for the redesign so it could be mass produced. This was incredibly time-consuming, making it hard to audition and sew/cut each unit. It meant a lot of late nights and bringing work on holidays so I did not fall behind. After three years of redesign, over 13 prototypes, and another nine months working with the actual manufacturer, in June of 2016, I had a product that could be massed produced. It would be another six months before I was starting to feel security from this venture.
What skills or talents did you need for this side hustle? How long did it take you to qualify or complete training for your side hustle?
I was a double major in musical theatre and dance from Elon University, which apparently doesn't prepare you for product development, trademarks, patents, running an E-commerce business, etc. I spent a great deal of time googling and reading books to catch up on the business side of things. I also worked with many singers, teachers and studied acoustics to help with the product development side. I also found a great product design firm who helped me to CAD model the product, evaluate manufacturers and provide guidance.
Find your side hustle in Backstage's brand ambassador listings!
How does this side hustle fulfill you? Do you feel like you're helping people/society/humanity in a tangible way?
Absolutely! It is so rewarding to see or hear about people using BELTBOX to further their careers! I hope this product has saved some relationships between couples, roommates, and families!
Has your side hustle made you better at acting or achieving your acting goals?
After the years of struggling, I now have an almost automated income source that allows me to audition and produce my own work without too much worry where my next paycheck is coming from.
Why did you choose to do this side hustle instead of more stereotypical acting side hustles like serving?
I never anticipated this product to get this far. It started as something just for me since I was always shy about warming up, but when other people responded so well to it, it was worth investing the full-time work hours to develop it. There were years where working in fast food would have paid more but instead of a just a salary, I got an investment in my future.
If you produce your own work, do you feel like this current side hustle allows you the freedom/resources to do that?
This is a great side hustle now that I am starting to have more freedom and incorporate more automation into the business. There were several years where this business was very draining emotionally, financially and creatively.
Do you have any advice for actors that aren't sure what path to take while they are waiting for acting to pay all the bills?
If you have an idea for a product, go for it! Don't let your comfort zone and training dictate what you are capable of. Actors may not always have money but they do have time to learn what they need to know to achieve their goals. All that time spent waiting at an ECC or EPA can be extremely productive and you can always "crowdfund" your first launch!
The views expressed in this article are solely that of the individual(s) providing them,
and do not necessarily reflect the opinions of Backstage or its staff.