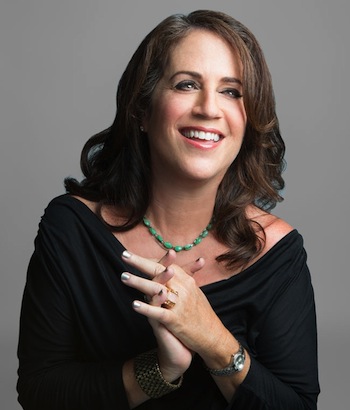 In my May 22 and June 5 columns, I spoke to some acting teachers and coaches about some of the horror stories I've been hearing from actors about their classes. But what happens to these actors when they finally come to the realization that those classes are hurting them? How would other teachers describe these walking wounded?
Acting coach Jeffrey Marcus responded, "For me, the walking wounded are the people who come to me depleted of all their self-esteem and confidence from, sometimes, a word said or a hope or dream dashed by their last teacher. Actors are sensitive. When they put their trust in a teacher, pay them their hard-earned dollars, pour their heart and soul into the work, and then get trashed because the teacher taught a famous actor who became a star...they must know. There is a teacher in town…and I can always tell from the dead look in their ex-students' eyes where they just studied when they come to me."
With so much bad behavior running rampant among teachers, what kinds of relationships are healthy? Marcus gave a thoughtful reply, saying, "It is my job to be of service. I am there to challenge, support, encourage, enlighten, and expand limitations. I am there to send them out with more joy and confidence with which to face the travails of the industry. Hollywood is tough. Class should be a safe haven from which to drink from the well and get replenished for the week ahead."
"Acting can be a brutally difficult craft," actor and licensed marriage and family therapist Julie Carmen told me. "Coddling students can set them up for a crash when the business rejects them, but abusing, humiliating, ridiculing, and insulting an acting student is totally unethical, dangerous, and counterproductive. Ideally, actors grow when they join companies, attend class daily, and do their inner work to discover the range of their personal palette. The most valuable trait is courage. Nurturing, attunement, and secure relationships breed courage."
As for his part, actor and teacher Jack Plotnick thinks teachers and therapists aren't that different. "I believe that an acting teacher should have the same relationship that therapists have with their clients," he says. "I try to create a safe space where they never feel judged. I make sure that no one but me comments on their performance. I am always sharing with them that it doesn't matter what I think about their performance. What matters is what they think. Acting runs on 'empathy,' which means that an audience can only experience what you experience. That's why I tell actors they must be selfish and only interested in their own experience in the scene. Because any part of them that is trying to impress the teacher or deliver a good product is a part of them that is not having a rich emotional experience, thereby giving the audience a rich emotional experience."
What about you, Backstagers? Have you ever experienced what you'd call inappropriate or cult leader behavior from your acting teacher? Why did you stay in the class?
Like this advice? Check out more of Marci Liroff's articles!
Known for her work in film and television, producer and casting director Marci Liroff has worked with some of the most successful directors in the world such as Steven Spielberg, Ridley Scott, Mark Waters, Christopher Nolan, Brad Bird, and Herbert Ross. While working at Fenton-Feinberg Casting, she, along with Mike Fenton, cast such films as "A Christmas Story," "Poltergeist," "E.T. – The Extra Terrestrial," "Indiana Jones and the Temple of Doom," and "Blade Runner." After establishing her own casting company in 1983, Liroff cast "Footloose," "St. Elmo's Fire," "Pretty in Pink," "The Iron Giant," "The Spitfire Grill," "Untamed Heart," "Freaky Friday," "Mean Girls," "Ghosts of Girlfriends Past," "Mr. Popper's Penguins," "Vampire Academy," and the upcoming "The Sublime and Beautiful," which she produced as well.
Liroff is also an acting coach, and her three-night Audition Bootcamp has empowered actors to view the audition process in a new light. The class spawned an an online course available at Udemy entitled "How To Audition For Film and Television: Audition Bootcamp".
Visit Liroff online at marciliroff.com, follow her on Twitter @marciliroff and Facebook, and watch her advice videos on YouTube. You can also read her blog.
Photo by Doug Hac.