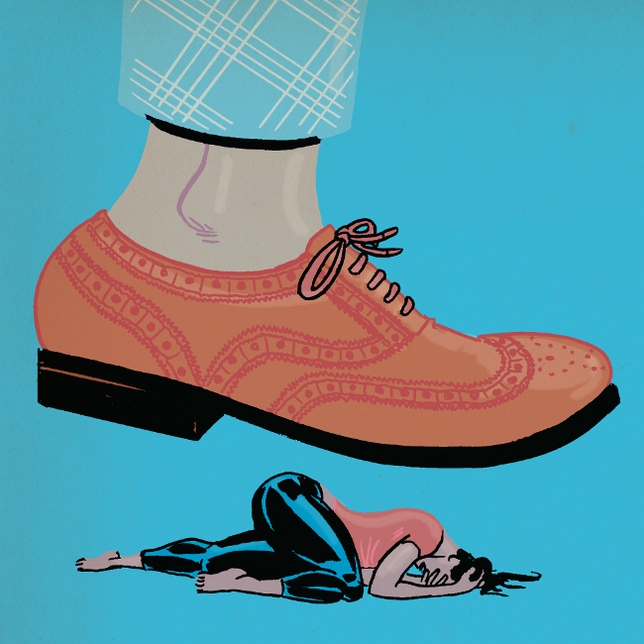 In the May 22 issue of Backstage, I wrote about the cult of acting teachers and how actors can sometimes be swept up in their bad behavior. I'm gathering these stories to shine a light on this culpable behavior and to clarify what is healthy and what is abuse. I know this goes on in every industry, but it's particularly heartbreaking when it's in a situation like an acting class, which should be a safe place to learn and make mistakes. Actor and acting coach Jack Plotnick has another story.
"One actor did a scene and the teacher said the girl could not train with her until she got some therapy from the teacher's sister, who is a therapist!" he says. "She said that the teacher keeps the students coming by instilling the idea in them that they are not ready and are not good enough yet. She felt that this played into her subconscious gluttony for punishment, which I think a lot of actors have because they are unconsciously punishing themselves for being artists in a world that does not respect artists and instead worships business."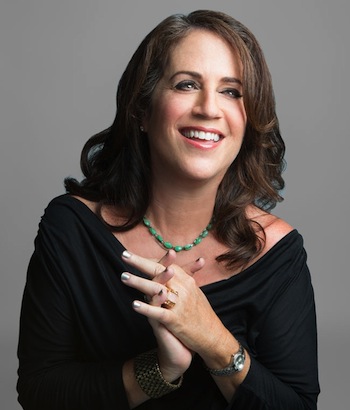 Plotnick has also heard of a gay actor being told that if he wanted to work he would need to drop all of his gay friends and only hang out with straight men. And according to Plotnick, one teacher "allows her students to comment on other students' work, and even leaves them alone to run the scene in front of their peers and lets their peers give them feedback. These actors are paying out the nose and she isn't even at the class! As soon as I began coaching actors I started hearing horror stories of the bad training and abuse that can happen in acting classes. And the sad thing is that most of the worst stories came from the students of the most prominent teachers."
I'm mystified by this. Why would actors continue to attend classes with—and pay great sums of money to—these kinds of teachers? Plotnick had a thought-provoking take on this.
"The issue is that actors usually leave an abusive or unhelpful class feeling like the problem is them and not the teacher," he says. "Actors want to feel that they are 'working' at their craft. Perhaps they want to prove to their family that they are not 'lazy' or 'irresponsible,' or perhaps they have bought into the belief that classes lead to bookings. I believe in working at my craft as well, but for me, that always meant to be acting as much and as often as I could. And since I love acting, it never felt like work. And the best part is that whenever I would put up a play or a sketch show, some wonderful job would be delivered to me. I became a magnet for the work instead of chasing after it."
Acting teacher and coach Jeffrey Marcus had an interesting response. "The only reasons I can think of are that some people want to recreate the abusive relationships that they had with their mentors-parents. The 'no pain, no gain' mentality: If it ain't hurtin', it isn't making you grow. It's very sad to me. In this town, the buzz is everything. When a teacher gets hot, they start believing their press, too. What started out as a calling to assist becomes an ego-driven vehicle to build up their own crumbling self-esteem. Any teacher who uses their power to seduce their students, whether sexually or to create a social network, is out of integrity."
Check out Part 3 of this exposé June 19, when I talk about the healthy relationship you should seek from your acting teacher.
What about you, Backstagers? Why do you stay in class if it isn't helping you?
Like this advice? Check out more of Marci Liroff's articles!
Known for her work in film and television, producer and casting director Marci Liroff has worked with some of the most successful directors in the world such as Steven Spielberg, Ridley Scott, Mark Waters, Christopher Nolan, Brad Bird, and Herbert Ross. While working at Fenton-Feinberg Casting, she, along with Mike Fenton, cast such films as "A Christmas Story," "Poltergeist," "E.T. – The Extra Terrestrial," "Indiana Jones and the Temple of Doom," and "Blade Runner." After establishing her own casting company in 1983, Liroff cast "Footloose," "St. Elmo's Fire," "Pretty in Pink," "The Iron Giant," "The Spitfire Grill," "Untamed Heart," "Freaky Friday," "Mean Girls," "Ghosts of Girlfriends Past," "Mr. Popper's Penguins," "Vampire Academy," and the upcoming "The Sublime and Beautiful," which she produced as well.
Liroff is also an acting coach, and her three-night Audition Bootcamp has empowered actors to view the audition process in a new light. The class spawned an an online course available at Udemy entitled "How To Audition For Film and Television: Audition Bootcamp".
Visit Liroff online at marciliroff.com, follow her on Twitter @marciliroff and Facebook, and watch her advice videos on YouTube. You can also read her blog.
Photo by Doug Hac.