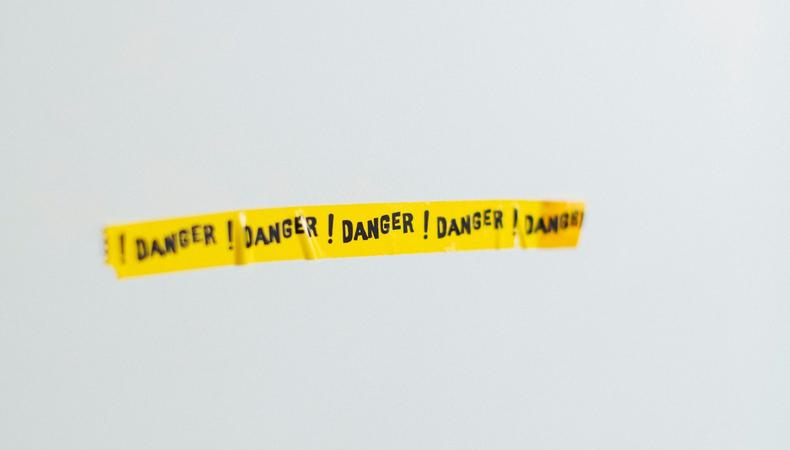 Acting has been your dream from the time you saw "Annie" when you were five years old. You know you would be great in a sitcom if only someone would give you the chance! Now you get your big break. This morning, you spoke with a representative from the website of a casting agency who scheduled you for an audition this afternoon.
Wait just a minute, movie star. Scammers are waiting behind the cover of some very legitimate-looking advertisements, web pages, business cards, and flyers. Don't fall prey to these unscrupulous hucksters. Be suspicious when an advertisement, webpage, or person claiming to represent a casting agency uses one of these telltale strategies to lure you in and take your money.
1. "I can make you a star. "
Legitimate agencies see promise and potential in their clients, but do not make grand promises of stardom, especially on the first or second meeting. Their websites also do not glamorize the life of an actor. Real agencies know that acting is a tough business. There are no guarantees, even when the actor is talented and has great looks.
2. "Earn up to $300 per day as an extra, no experience necessary."
If it sounds too good to be true, it probably is. Promises of high pay are another red flag. According to the Screen Actors Guild Digest on Background Actors—also known as "extras"—the SAG rate for extras in Los Angeles County is $148 per day. That's the rate for dues-paying members of SAG. Non-union jobs typically pay much less.
3. Don't stop believing.
Chase your dreams, follow your heart, and other inspirational messages are meant to lure in people who are desperate for success and have little experience in the acting industry. Legitimate agencies look for confident, successful, and poised talent. Sure, they want actors with big dreams, but they don't specifically advertise for actors who are down and out.
READ: How to Avoid an Acting Scam
4. Rush casting calls and immediate auditions.
Representatives that are in a rush are often trying to close the deal. They know that people tend to make poor decisions under pressure and are more likely to make a payment for some legitimate sounding purpose. Legitimate agencies occasionally cast last minute; however, they generally require you to submit a headshot and resume well before they invite you to an interview or audition.
5. Casting call ads on Craigslist.
A recent Craigslist advertisement in the New York City area displayed the NBC logo and claimed to be casting for extras on a new TV series. Don't believe it! Established production companies in urban areas use established casting agencies to provide extras for their upcoming shows. Those agencies do not advertise on Craigslist, in classified ads, or through representatives stopping people in a shopping mall.
6. All types, ages, and ethnicities wanted.
Specific roles generally require a specific look, age, ethnicity, or type. Be suspicious when almost anyone could fit into the advertised opportunity.
7. Major casting agency accepting calls until 10:00 PM.
If that's all you know, let it go! Major casting agencies never hide their identities. Neither do they have operators standing by to take your call late into the night. Sketchy and suspect contact information is a big tip-off to a scam. Do not call agencies that provide a telephone number with no other identifying information.
What's a new actor to do and who should they trust? Before plunking down your hard-earned cash, follow the tips above and do a little research. Legitimate agencies have legitimate websites. Try entering the website address at whoishostingthis.com. You'll be able to see when, where, and by whom the site was created. Search the individuals listed. If they are a successful casting agency, you will not have any trouble linking the people behind the website to real people in the industry. Don't stop there. Search the company name for complaints with reputable reporting agencies such as the Better Business Bureau at bbb.org and your state's division of consumer affairs. Be wary of comments on commercial websites, either positive or negative. Those comments, while sometimes helpful, are generally unverifiable and often misleading.
There are plenty of reputable agencies working with real directors on exciting projects. Reputable casting agencies accept new talent every day—often through websites—for a wide variety of projects. Continue to develop your acting skills and post your resume, headshot and audition reel with a legitimate agency, and you could soon find yourself in the movies.
Master your craft, empower yourself, and enjoy the journey.