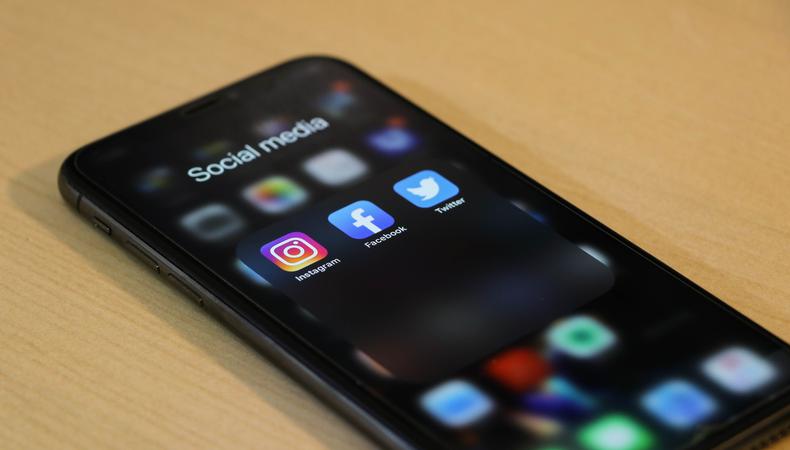 Let's start by crushing the myth that building a following is a waste of time. A following on social media is much more than numbers on a screen—it's an audience! As an actor, I'm sure you understand how important an audience is to your success. There are so many reasons to build your audience (none of which are a waste of time). Here are just a few:
Share something you're proud of.
Share your friends' and fellow cast members' achievements.
Get eyes on your crowdfunding campaigns.
Spread the word about the content you're creating.
Bring awareness to a cause you care deeply about.
If you have a side business or teach acting or voice, you'll have an audience for that, too.
Increase visibility, influence, and buzz for your career.
It can help increase your castability.
What social media does an actor need?
Now that you know why building a following is important, here are three simple steps to get people to click that follow button.
STEP 1: Create an awesome first impression.
Followers must be earned. Before you do anything to build your audience, you need to optimize your account. Make sure your profile photo, cover photo (when necessary), bio, and posts are compelling, accurate, high quality, and make you seem professional. A great first impression makes people want to follow you. If you skip this step you won't get the results you want.
STEP 2: Find your existing fans.
Before expanding your network to include people you don't know, find the friends and colleagues you've already worked with. Connect your email to your accounts and see who you might like to reconnect with. You can also search for friends by looking up profiles specific to your acting studio, alma mater, theater company, etc. Most of your work will come from people you've already worked with so why not connect with all of them online as well as off?
How to build a digital brand as an actor?
STEP 3: Find new "fans."
If you're an actor, you'll want to spend a few minutes every day finding like-minded people in the business to connect with. See who your friends are connected to or connect with fellow actors in your discipline. Follow interesting people who follow the same resources as you (like @Backstage!). If you're an actor who also creates content, your goal is to get your web series or film content in front of an audience that's already inclined to like it. Figure out what other TV shows, web series or films your audience would enjoy and engage with their existing fans. You can retweet, reply, react to their posts or even follow them. Your audience will grow organically by doing this a little bit every day.
Invest a little time every day into growing your audience using these three steps, but make sure you also invest time in your craft and the quality of the content you create. Because if you can't deliver in the audition room or at the box office (if you're creating your own content), building a following can be a waste of time.
It's clear that building a social media following is an important part of an actor's career success strategy. But building one without a plan can be frustrating. To make it easy for you, I created a free web class, 21 Ways To Grow a (Real) Following on Twitter, that shows you how!
The views expressed in this article are solely that of the individual(s) providing them,
and do not necessarily reflect the opinions of Backstage or its staff.