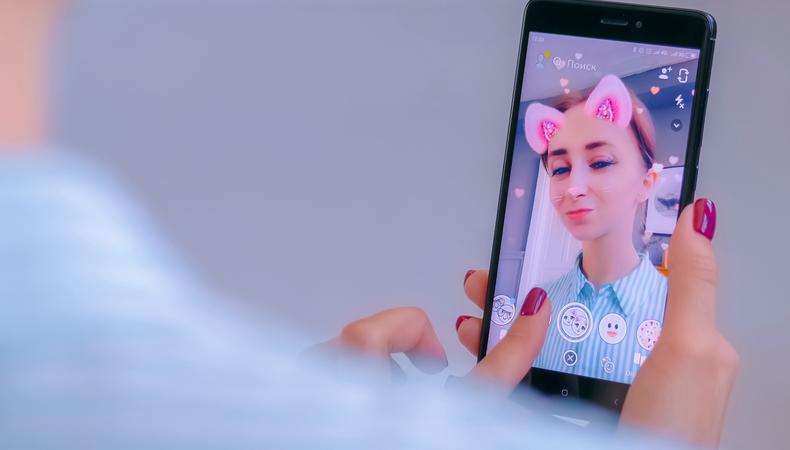 With 347 million daily users and more than half a billion monthly users, Snapchat is one of the most popular social media platforms in the world. For marketers, Snapchat can amplify your brand presence to millions of people, giving you the ability to connect with audiences in real time, drive awareness, and increase brand engagement. But with all those users comes a lot of noise. How can you ensure your brand cuts through that noise to reach the right people at the right time? The answer: Snapchat influencers.
Snapchat influencers make the platform a potentially valuable asset for marketers and brands. So, what is the best way to leverage these creators to improve your marketing strategy?
David A. Yovanno, CEO of impact.com, says that a successful influencer strategy on any platform "starts with finding the right creator with which to partner."
His recommendation is to "determine if they share your organization's mission, [if] their audience aligns with your ideal customer profile, [if] they reach the geographies where your brand sells, [if] the quality of their content aligns with your brand, and [if] they drive high levels of engagement with their audience."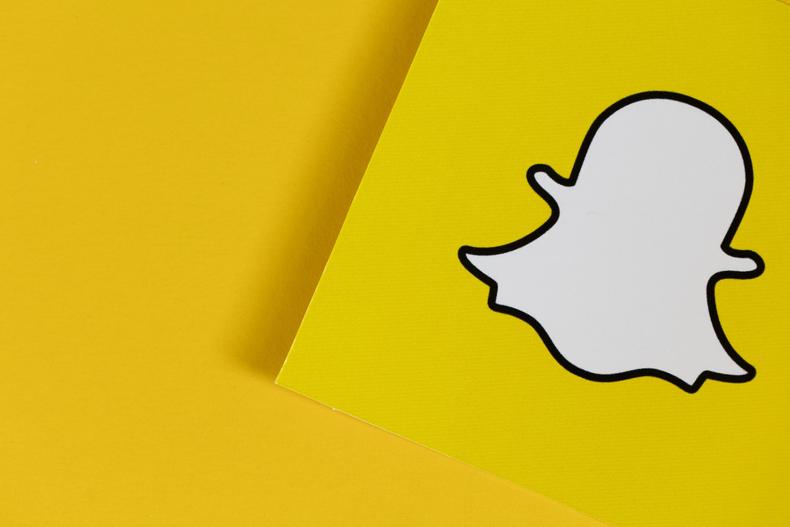 Ink Drop/Shutterstock
A Snapchat influencer has a dedicated, engaged following on the video-sharing platform. While anyone can call themselves an influencer, those who are successful have already established themselves within a niche and have sway with their target audience.
Top Snapchat influencers
Some of the most successful Snapchat influencers include:
Naomi Davis (@love.taza)

, who was named by Forbes as one of 2017's top parenting influencers. She uses Snapchat as an extension of her lifestyle and parenting blog, Love Taza.

Cyrene Quiamco (@cyreneq),

who is also a full-time Snapchat Storyteller and creates engaging content for brands such as Samsung, Burger King, and Disney.

Shaun McBride (@shonduras),

an artist with more than 340,000 subscribers who has partnered with brands Taco Bell and Red Bull.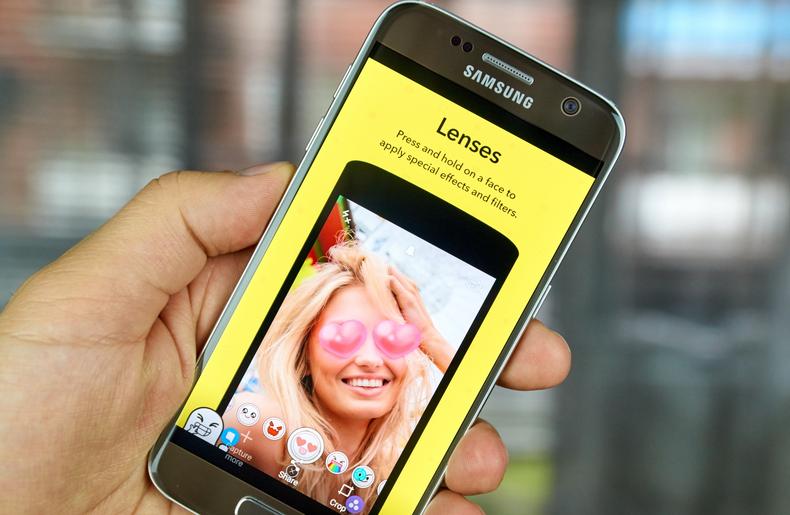 dennizn/Shutterstock
Snapchat is changing the way brands and marketers approach their campaigns—giving them the freedom to get creative and move away from using boring ads such as pre-rolls. Many big brands and business-to-business (B2B) companies are making use of the ephemeral, fun nature of Snapchat content to connect with new consumers.
So, why should you build a brand presence on Snapchat and work with their influencers? Here are the benefits of marketing on the social media platform:
Build community with the Snapchat Creator Marketplace
Snapchat's Creator Marketplace is essentially a branded content tool that makes it easier for businesses to find Snapchat creators and collaborate with the platform's community. This feature lets you easily connect with Snap Stars and learn more about them for future partnerships. Brands with a business account on Snapchat can access this feature via the platform's "Business" tab.
Boost traffic and engagement
Snaps vanish within 24 hours—while this may seem counterintuitive, they can actually help increase your traffic and engagement. Snaps create a sense of urgency and make audiences feel like they shouldn't miss out on seeing the content. In fact, Snapchat lends itself well to a variety of marketing uses, from integrated campaigns to behind-the-scenes looks. You can use Snapchat's geofilters to create custom filters that your audience can use on their own Snaps.
Cultivate brand awareness
Whether you're a small business or a large enterprise, you can use Snapchat to promote your brand to the platform's hundreds of millions of active users. Subway, for example, used Snapchat Stories to raise awareness about its new sandwich. Their campaign resulted in a 25.2% increase in reach.
Taco Bell also used Snapchat to help build brand awareness. The fast-food chain created a sponsored custom Snapchat filter to celebrate Cinco de Mayo, transforming users' faces into tacos. As one of Snapchat's biggest campaigns, it garnered over 224 million views in a single day.
Connect with a new demographic
Snapchat appeals to a younger audience, particularly millennials and Gen Z users, who boast a massive combined purchasing power of $165 billion. The platform's key audiences are between 13 and 29 years old. According to Snapchat, the platform reaches 75% of millennials and Gen Z youth.
Showcase your brand and build trust
Snapchat gives you the opportunity to let your audience know that, behind the name and the brand image, you're also human. You can use Snapchat to highlight your brand story and company culture, give a behind-the-scenes look at operations, or feature the people who've helped grow your brand into what it is today. Snapchat lets you communicate with your followers via direct messages, showing that you genuinely care about them and are listening to them—which can help build a positive relationship and a foundation of trust.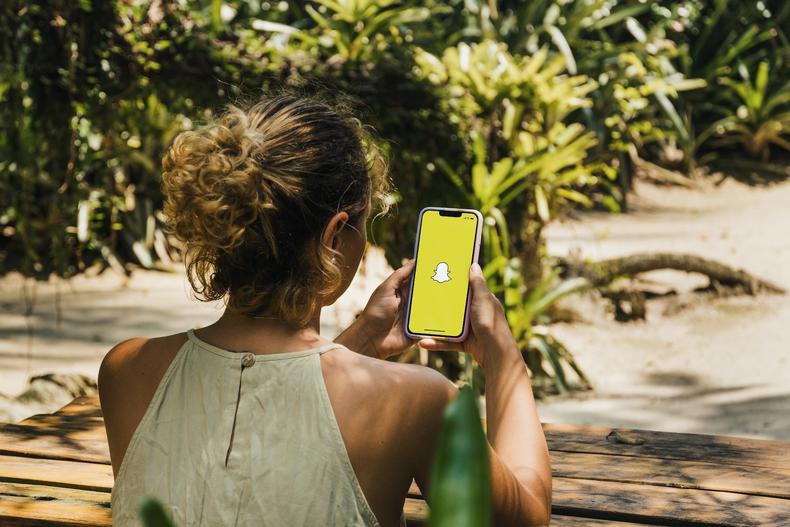 Diego Thomazini/Shutterstock
Landing the right Snapchat content creator for your brand may feel challenging—there are more than 12,000 Snapchat users who identify as a "creator"—but it's not impossible.
According to Noah Malin, chief of brand strategy at IMGN Media, "The best way to look at influencers on Snapchat is to focus on what's unique on the platform that influencers can bring to their audience on behalf of a brand. There are Snap Stars who are verified influencers, for instance, who specialize in creating things like Sponsored Lenses, which have the potential to engage Snapchatters much more than another piece of video content."
Here are additional tips to help you identify the right Snapchat creator for your brand:
Start with what you know
At this point in your marketing journey, you should have a solid understanding of your brand's niche and audience. Start there. What's your target demographic, and what are they interested in?
But knowing your niche doesn't mean that you'll have immediate success. You must determine what your goals are. Are you aiming for brand awareness? Do you want to increase audience engagement? Do you want to generate more leads and boost sales?
Search for influencers with the same audience as your brand
Use Snapchat Trends to start your search. Look for trends relevant to your brand and find hashtags that align with your audience. You can also do a competitor analysis by checking which influencers are already partnering with similar brands.
Be sure to consider the scale of the influencer. Do you want to engage macro-influencers, or do you want to work with nano- or micro-influencers? While some influencers have a larger following, nano- and micro-influencers often have a very loyal and engaged audience. If you want to promote a new product, micro-influencers may be a good place to start because they have a highly engaged following who value their recommendations.
Do your research
Get specific. For example, if you work on a sustainable sneaker brand, try searching for keywords such as "sustainable fashion" and "influencer," or "sneaker influencer" and "Snapchat." Then, dig into the results. Do you like the content these influencers are producing? Is their tone of voice or "vibe" what you're going for? Do you think their messaging and style will resonate with your audience? Can you see yourself working with them? Research influencers on other platforms, as well, and see if they resonate the same way as they do on Snapchat.
Consider Snapchat's Creator Marketplace
Snapchat's Creator Marketplace is a nifty feature that lets influencers promote themselves and showcase their skills in front of an audience. According to Snapchat's parent company, Snap, the Creator Marketplace empowers collaboration between creators and brands. Businesses can use filters such as "budget" and "language" to search for creators who fit their requirements. For example, you can use the marketplace to connect with the platform's AR lens creators in order to launch your own AR lens for marketing and promotion. Additionally, the marketplace lets you view creators' audience metrics and determine whether they can help you reach your business goals.
Engage the pros
Not confident in your ability to find the right Snapchat influencer for your brand? Consider onboarding an influencer agency. An experienced influencer agency helps businesses find the right influencers faster, and they can also help you build strategies that align with your business goals.
"After finding the right creator, what happens next is even more vital," says Yovanno. "These relationships must be authentic, not just for show. When authenticity is at the center of your influencer strategy, they pass the test of time, because the focus is where it should be—on the customer, and both of you become invested in each other's success. As a brand, this means your organization needs to be fully engaged, and communicate transparently, consistently, and frequently with the creator, ensuring you're working together toward the same goals in a collaborative and mutually rewarding way."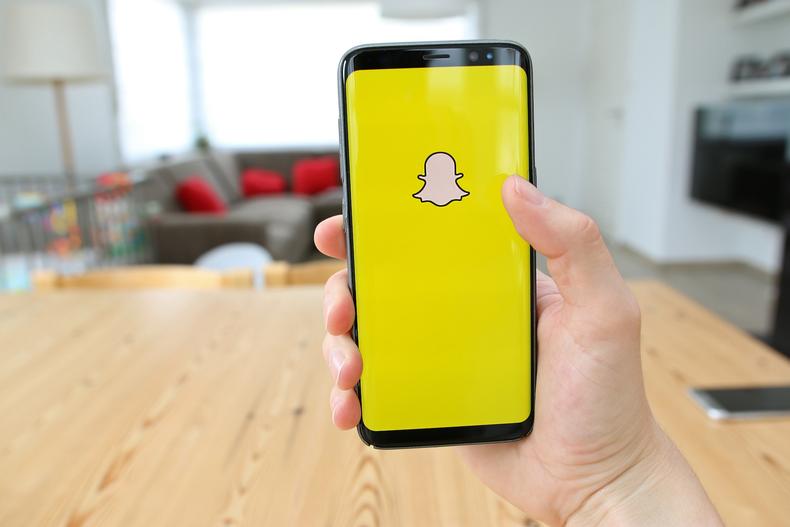 ThomasDeco/Shutterstock
You've found a Snapchat content creator who you think would make a great brand partner. Now what?
Craft a pitch
Personalize your pitch to each influencer. It helps to be specific, but keep it simple. Introduce your brand, then share how you discovered them and why you think their content would be a great fit for your proposed project. Briefly state how this collaboration could help their audience and their reach. Give them a reason to want to partner with you.
Reach out
Send them your pitch, but don't discuss rewards or payouts yet. Give them the option to contact you if they're interested and, from there, you can start discussing your project in detail.
Be respectful
When reaching out to a Snap creator, check their social media to confirm their preferred form of communication. Do they want to be contacted via their other social media pages, in a DM, by phone, or by email? You can also approach them organically by interacting with their posts—and after you've built a relationship, try sending a direct message.
Be open to collaborations
Refrain from being too controlling when it comes to your influencer campaigns. These influencers know what content works and what doesn't, and they know how to add value to your audience. Be flexible and open to collaboration—but that doesn't mean you should give influencers total control of the project. Make sure to retain crucial elements in your campaign, such as brand messaging, but give them room to exercise their creativity and avoid micromanaging every little detail. Co-creating with influencers enables more authentic campaigns that allow your brand messaging to shine through.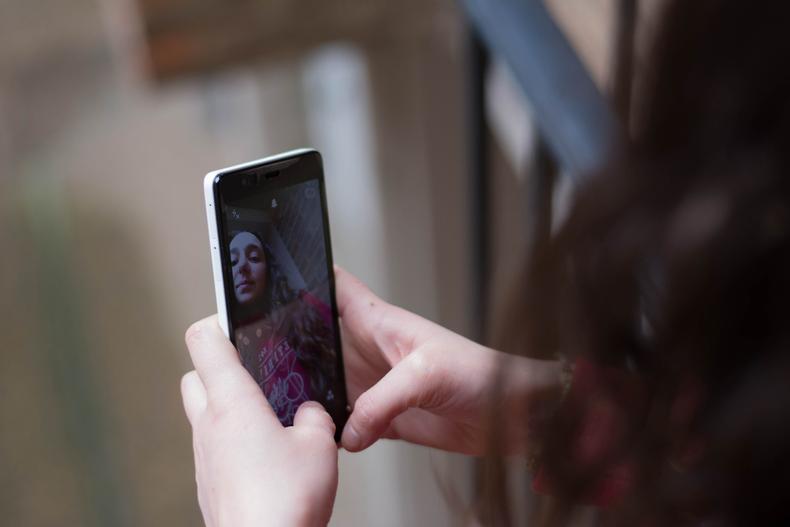 franviser/Shutterstock
AR lenses:

Snapchat's AR lenses average more than

180 million users

daily. By creating your own branded AR lens with the help of Snapchat creators, you can create novel digital experiences for your followers. With over

3.5 trillion views

, AR lenses help increase purchase intent and promote brand recall. For example,

62% of users

who engaged with beauty company Coty's Snapchat AR ultimately made a purchase. Using AR also lets you connect with a younger demographic who have hundreds of billions of dollars in purchasing power.

Custom geofilters:

Geofilters are location-specific filters you can add to your content. Snapchat lets you create custom versions that are best suited to your brand. For example, if you're opening a new store, you can use geofilters to promote your new location. To create your own filter:

Visit Snapchat's

Filters and Lenses page

and click "Create Filter." You can use pre-made templates, create your own, or upload a pre-made filter.

Select the date you want it to appear. You can also choose the option to "Run indefinitely, renewing annually." Then, select the area where you want your filter to appear.

Click "Checkout" and make sure to specify that you're using the filter for business.

Create a filter name and a business name before hitting the "Submit" button. Note: You'll have to pay for a geofilter. Costs can vary depending on factors such as location and time, as well as the size of your geofilter fence and the duration of its run.

Product tutorials:

Getting your product shown in the hands of an influencer can do wonders for your business and your reputation. Once you've built a relationship, offer creators the chance to use your product for free in exchange for content in which they use it or explain it to their audience.

Social takeover:

Approach a Snap creator and invite them to do a social takeover of your account. In addition to garnering brand exposure, you're able to surprise your followers with content from their favorite Snapchat creators.