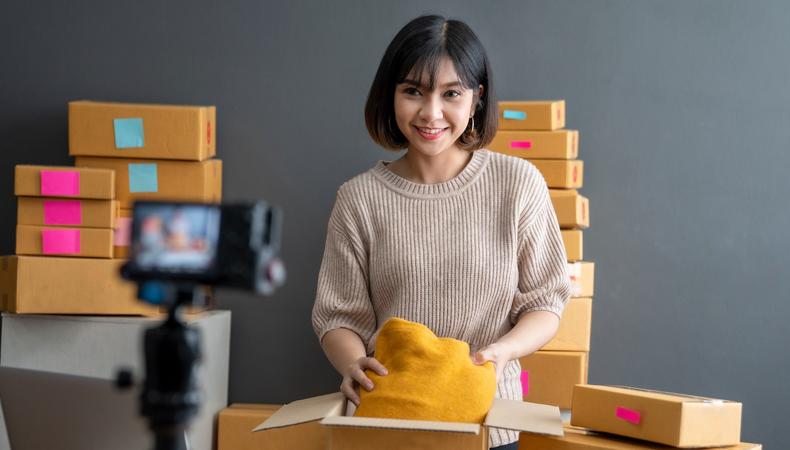 Brand ambassadors and influencers make for exciting, effective word-of-mouth marketing partners for both new ventures and OG brands. Finding the right voice and targeting the demographic your brand needs to succeed is key. So which partner type will spread the word for your brand best?
Weighing the pros and cons to both relationships can make all the difference in getting the eyes you want on your product or mission. Start here to see whether a brand ambassador or influencer (or both!) will help your brand put its best foot forward.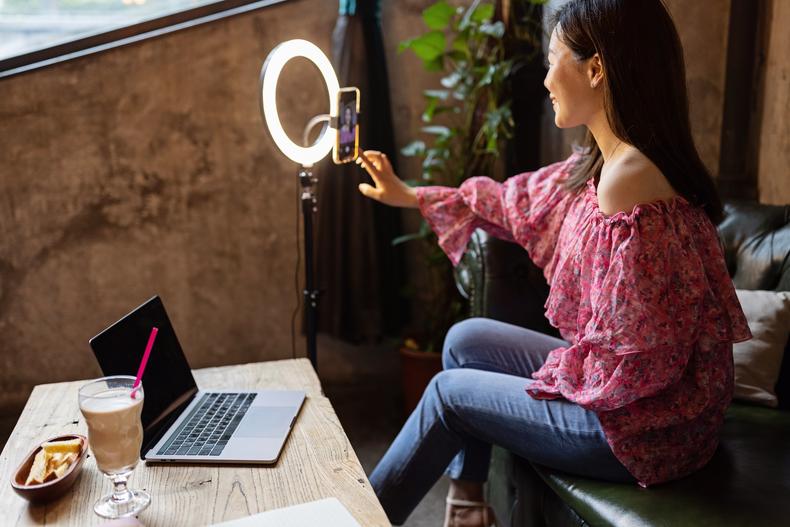 alinabuphoto/Shutterstock
A brand ambassador is someone a company hires to promote their products, services, and overall mission. While not an official employee, a brand ambassador acts as an extension of the brand's marketing efforts by delivering authentic, personalized content to their own network. This can be done at special events, via social media, or through face-to-face interactions in their everyday life.
What sets brand ambassadors apart from other word-of-mouth marketing partners is an existing passion for your product or service. Typically, brand ambassadors already know and love everything about your brand and have a history of sharing enthusiastic testimonials, firsthand user guides, and more.
Brand ambassadors can come from all walks of life, ranging from stay-at-home moms to social media mega stars. They may or may not have a significant social following—what matters more is their connection to your industry and a passion for your brand. For example, an athletic trainer is a great ambassador for a fitness drink, a product they would use and share with their clients and network. Finding someone who is already a part of your target audience helps ensure a good fit.
Good brand ambassadors excel at:
Communication (written and verbal):

Whether they're creating social content or appearing at events, brand ambassadors need strong communication skills to hype up your brand.

Networking:

Brand ambassadors should be

people magnets who are skilled at attracting interested customers in your industry.

Insider expertise:

Being a member of your brand's demographic gives brand ambassadors an advantage. They can easily praise your product on how it's made a difference in their job, hobby, or lifestyle.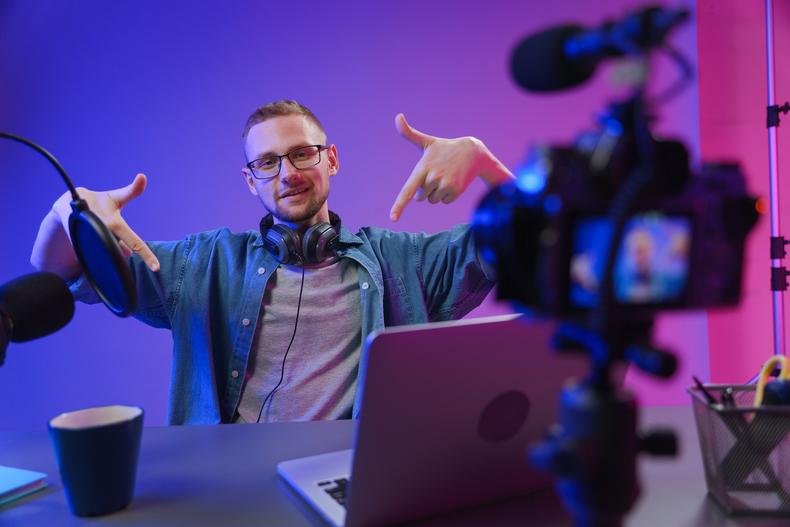 Ignatiev Alexandr/Shutterstock
An influencer is someone who built a social media following based on a niche interest. There's an influencer for everything, and audiences look to them for expert recommendations and advice on everything from video games and dairy-free diets to eco-friendly cleaning and makeup tutorials. Influencers create content around their personal opinions and experiences, making them relatable guides through their particular specialty.
Influencers are extremely knowledgeable about their niche industry, and in turn, likely have experience with at least one of your competitors' products. For example, a beauty influencer that speaks passionately about their favorite brands would welcome a chance to try your skincare line and share their thoughts with followers.
Influencers range from celebrities to average people, and can have anywhere from millions of followers to a few thousand. Beyond follower count, it's important to be mindful of audience engagement. Smaller influencers, known as nano (100 to 10,000 followers) or microinfluencers (10,000 to 50,000 followers), have more frequent and personalized interactions with their audiences (audience engagement) than larger influencers. This is beneficial to a brand because your content is more likely to be acknowledged by a smaller influencer's followers in an authentic, engaging way.
Good influencers excel at:
Audience engagement:

An influencer's livelihood depends on giving audiences what they want, so they go to great lengths to stay relevant.

Content creation:

Photography, video, and graphic design skills are all part of an influencer's skill set. They spend a significant amount of time learning how to beat the algorithms to get their content seen.

Aesthetics: Influencers cultivate an aspirational look to their content, so they'll frame your product in its best, most flattering light.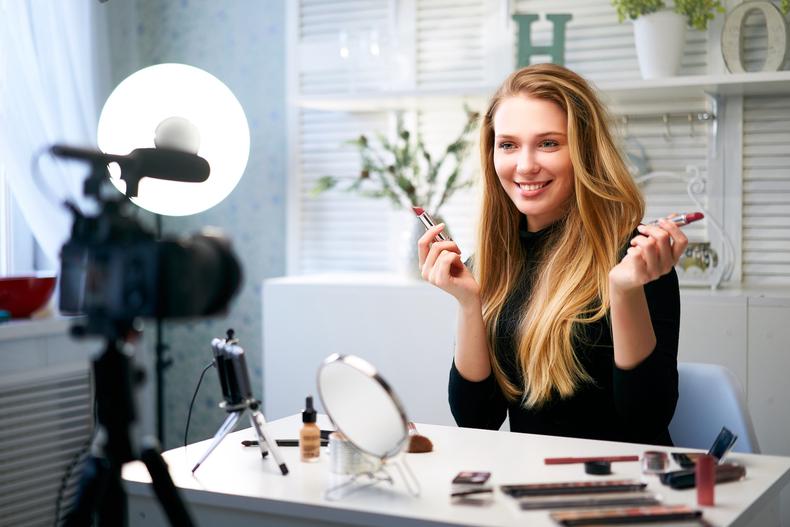 Artie Medvedev/Shutterstock
Brand ambassadors and influencers share many similarities in that they're all working toward the same goal—generating excitement for your brand. These partnerships do have some significant differences to consider, though:
Brand ambassadors
Longer partnerships:

Working with a brand ambassador is generally a longer-term commitment. In many arrangements, ambassadors will agree to promote the brand multiple times within a set time period.

Little to no compensation:

Brand ambassadors are already fans, so the excitement of working directly with your brand may be compensation enough. However, many ambassadors do receive free products to help create their content.

Varying content quality:

Brand ambassadors are not professional content creators, so there's no guarantee their content will be in line with your brand guideline and aesthetic.
Influencers
Shorter partnerships:

One-time or short-term content commitments are more common with influencers. Their job is to find new content for their niche, so they likely can't commit to just one brand for a significant amount of time.

Compensation is generally required:

Social media is a full-time job for established influencers, so they will expect payment to work with you. Most charge per post and rates can vary from $10–$10,000, depending on follower count.

Professional content quality:

Influencers create professional, polished content with a personalized touch, producing photos and videos you'll likely be proud to share on your own social channels.
Can a person be both a brand ambassador and an influencer? Yes! It is possible to find an influencer who also already knows and loves your product. Negotiating the terms of a brand ambassador partnership in this case will likely involve some form of payment, which may be different than when reaching out to non-influencers.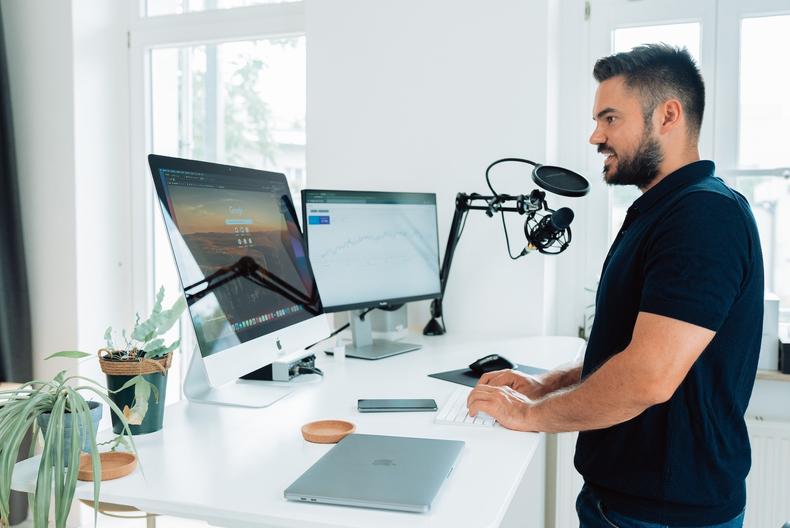 Malte Helmhold/Unsplash
There are many different ways to partner with brand ambassadors and influencers. When starting a new relationship, ask the marketer about their strengths and how they'd be best suited to promote your brand. They may have talents beyond their Instagram feed, so don't be afraid to ask.
Content opportunities include:
Social media posts:

Creating a social feed post, story, or reel/Tik Tok is one of the most straightforward partnership agreements. Ambassadors and influencers will showcase your brand through their own style directly to their followers.

Affiliate partnerships:

An affiliate program gives the marketer an opportunity to earn profits. Ambassadors or influencers receive a special link or discount code to share with followers and then receive a small percentage of their generated sales.

Podcasts:

Talking about your product via podcasts is another way to gain exposure. Marketers can agree to discuss your brand on their own podcasts, or you can invite them to yours to gain new listeners.

Events:

Special events such as trade shows, product launches, or media previews are a great opportunity to bring in outside talent for a fresh perspective. Ambassadors and influencers can give in-person testimonials and illustrate the unique ways they use your product.

Giveaways:

Sending free products to a brand ambassador or influencer to give away to their followers helps generate excitement and interest. You can help set the terms of the giveaway, which could include having users follow your social platforms to enter.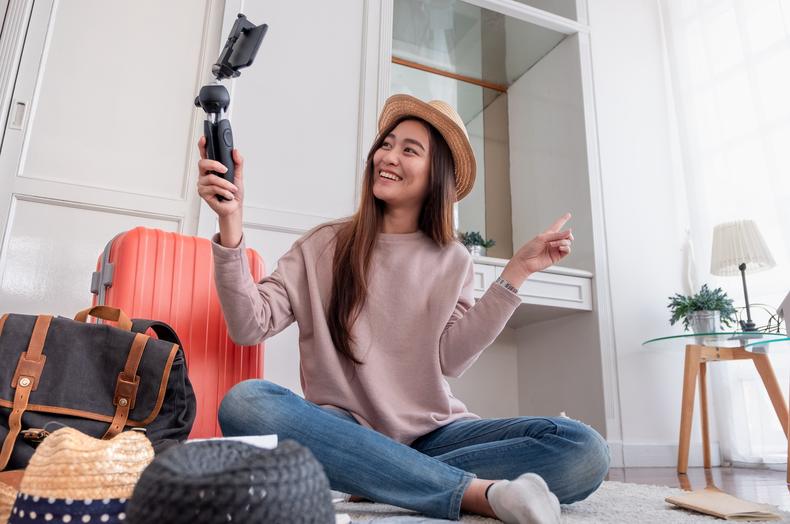 wee dezign/Shutterstock
Choosing between brand ambassadors versus influencers comes down to what is most important for your brand at the time. Consider what makes most sense for your budget and campaign goals.
Choose a brand ambassador if:
You are on a tight budget.

You want an impassioned partner eager to sing your praises.

You prefer a deep familiarity with your product.
Choose an influencer if:
You want to boost exposure to new audiences.

You're looking to produce shareable content, particularly on social media.

You are targeting a specific niche.