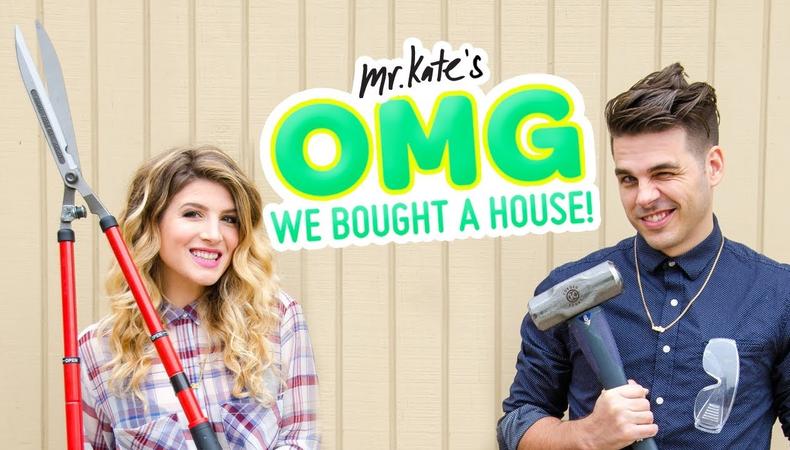 As an agent in the Alternative Programming, Licensing and Digital Media Department at Abrams Artists, Melissa DeMarco has seen the evolution and expansion of the types of entertainment that actually encompasses. What was once simply anything unscripted, alternative programming has exploded in the last few years to include everything from YouTube vlogs to TikTok accounts.
With a client list that includes Adrienne Bailon (4.5 million Instagram followers), Niki and Gabi DeMartino (9 million YouTube subscribers), and Andrea Russett (7.4 million Twitter followers), DeMarco knows what it takes to succeed as an influencer in the ultra-competitive, ever-changing world of alternative programming.
Interested in finding how a prospective client can catch her eye? What about an agent's perspective on the next big platform to focus your energy? How to get brands to notice you? Read on!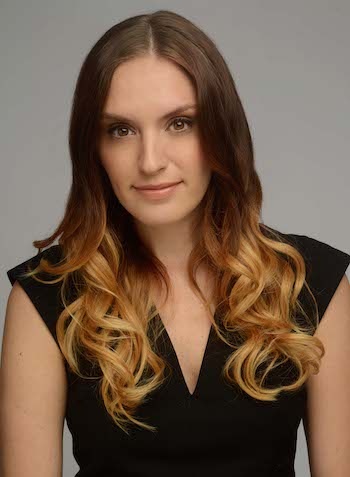 What's considered "alternative programming"?
When I first started working in entertainment, my understanding of the term was that it was essentially an umbrella for anything "unscripted", i.e. documentaries, reality TV, broadcasting, hosting, etc. While the key ingredient to [alternative] programming is still "unscripted," the category itself has evolved and expanded further. A vlog series would be a great example of that.
What's your primary focus when it comes to your clients?
My primary focus when it comes to my clients is setting them up for long-term success. It takes strategy to maintain relevancy and longevity in this business.
How does representing digital talent/influencers differ from a more traditional actor/agent relationship?
The opportunities you can bring to talent are endless. Figuratively, your magical wand needs to be able to cast a lot more spells. When I worked with actors, it was very specific. Your entire roster shared the same goal which was to act.
With digital-first talent, it's extremely entrepreneurial and creative. Each client on your roster has their own unique business that comes with a different set of goals spanning various categories. You definitely have to have a stronger understanding of contracts. Because this form of entertainment is still so new, we're establishing a precedent for future opportunities and pushing boundaries in ways no one thought was possible.
One client alone may be working on a handful of brand deals in addition to writing a book, starting a joint venture for their dream product line, creating an app, etc. You not only have to be resourceful in order to get it all done; it's imperative that you're smart enough not to put any of those ancillary businesses in conflict with one another. It's quite the dance...and then multiply that by 15 more clients.
How has the industry changed in terms of digital talent and influencers now having/needing representation?
It's completely challenged the way the industry defines and recognizes talent. Traditional Hollywood is still trying to figure it out. Some embrace it and some are still very uncomfortable but won't hesitate to ask influencers to promote their latest project.
This is so embarrassing to admit now but I remember during my first year as an assistant, I joined a meeting with a client's wife who started a YouTube channel and was seeking representation. There were four of us in that meeting and we walked out thinking it was an absurd idea. We were utterly confused. How would we represent someone's YouTube channel and make money? Who would we even call to pitch a stay-at-home mom with DIYs on her YouTube channel and what in the world would we be selling? What a joke. But over time I realized the joke was really on us. That reaction would never happen in today's industry. I love that the tables turned so quickly.
READ: 6 Questions to Ask Your Next Agent Meeting That Will Get You Signed
What do you look for in a client? How do you find your clients?
I used to answer this question so differently. Originally it was solely based on if I was passionate about the content they were creating and if I thought I could help them expand and bring value to their business.
Then audience engagement became the buzz word everyone was using. Now, while those things are still important factors, the decision to sign talent runs deeper. I know that my passion and ideas alone won't amount to anything if the talent isn't ready to take their influence seriously and turn what may have started as a hobby into a long-term business.
Almost all of our clients are referred by brands, attorneys, managers, or other clients. However, it's still fun to discover hidden gems online on our own.
Do you look at prospective clients' social media/digital presence to determine if they'd be a good fit? Any red flags you'd suggest avoiding? What about some "yes! Definitely do this!" suggestions
Definitely. It's so important for you to do your homework and understand a prospective client's brand and their audience before approaching them. You want to know if they have a voice and how they are using it, especially from platform to platform. If you are talent coming from the scripted or unscripted side, it's not enough to just be famous on a show anymore. If you want to work with brands or curate your own product line, you have to run your social media strategically and prove you have an engaged audience. It's a second job.
A red flag? Twitter fights. Just don't do it. It's not a good look for either party and no one will want to work with you for a while.
Definitely don't be afraid to tag your favorite brands if you want to be in business with them. They do pay attention to who's really using their products.
Definitely build boundaries for yourself and keep some things private. It will keep you sane.
READ: How to Get Your First 100 YouTube Subscribers
What do you think is the next big platform for digital/alternative talent?
Tik Tok and IGTV.
Any advice for how become influencers/digital stars?
It's not as easy as it may look. Be prepared to work and be open to collaboration if you want to be successful.
Tips for influencers/digital talent on where to start the search for representation?
A lot of your favorite influencers will have their representation listed on their social media platforms as their point of contact. My true advice though would be to let representation come to you or ask a friend to refer you. You don't want to pay someone a portion of your business if they aren't excited and ready to prioritize you.