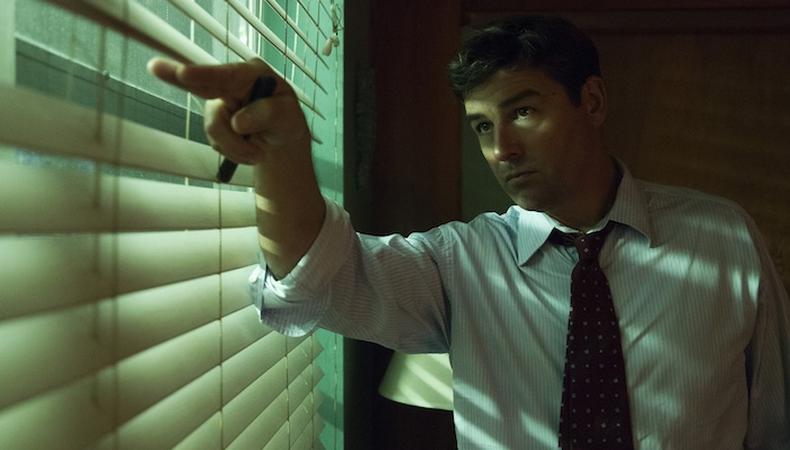 Considering Season 2 of "Bloodline" dropped May 27, and the Netflix original is beyond binge-able, you've probably already watched the entire thing, loved every minute of it, and started it a second time by now. And it's clear why. As Head of Talent and Casting for Sony Television Dawn Steinberg points out, the drama is filled with Emmy-worthy performances from the first episode to the last.
At the helm is Kyle Chandler, who plays John Rayburn "with a simplicity. He doesn't overdo it. He doesn't get big. He doesn't have to get blustery," says Steinberg. "He keeps it simple. He keeps it right here. He connects to the other actors." Of course the show is nothing without Ben Mendelsohn as Danny Rayburn, the black sheep brother. "He's such a precise actor. There's a cadence to his dialogue. There's a pause, there's a look to his eyes. He's really intense," Steinberg says. One look at him and you're sure to get chills.
For more on the award-worthy "Bloodline" performances," watch the exclusive clip below. And be sure to check back for more new advice from Steinberg, only on Backstage.com.
Inspired by this post? Check out our audition listings!