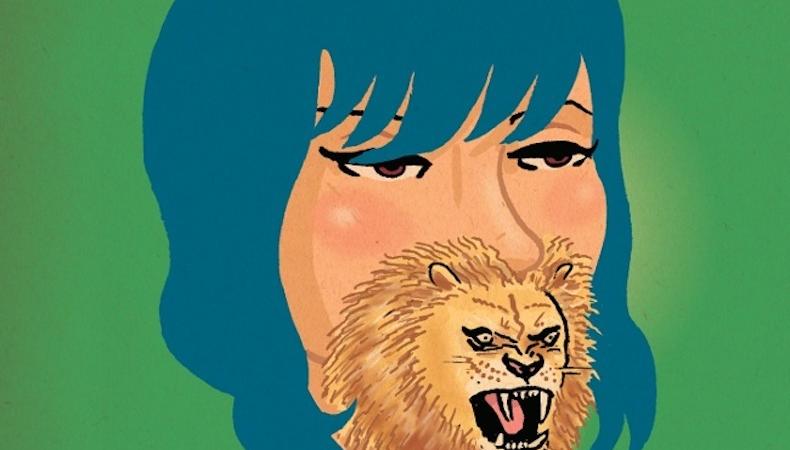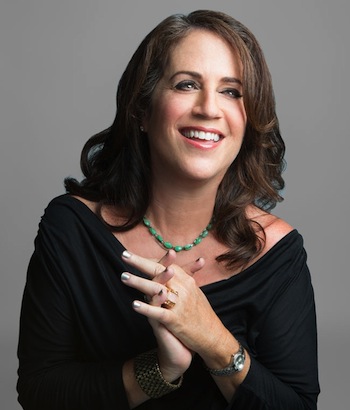 There's an epidemic going on and I had no idea it actually had a name. The culprit is "vocal fry." Not only is it annoying but it's ruining your chances of getting hired—not just as an actor, but for any job.
Vocal fry is the result of pushing the end of words and sentences into the lowest register, where the vocal folds in the throat vibrate irregularly and allow air to slip through. The result is a low, sizzling rattle underneath. (Kim Kardashian is the queen of vocal fry, but now that I've pointed it out you'll probably hear it everywhere.) For a great example, look up actor and national public radio host Faith Salie's vocal fry video on YouTube.
Sociologists say women and girls pick up this bizarre vocal pattern because it makes them feel like part of a macroculture. Recent studies have documented its growing popularity among educated and successful young women in the United States, but this learned behavior might be frying their job prospects. According to researcher Ikuko Yuasa, vocal fry may be the result of young women striving to reach the male register by imbuing their speech with gravitas.
Not only is it irritating to listen to, but you may be permanently ruining your vocal cords. As an actor, your voice is gold and it must be protected at all costs. YouTube star Abby Normal reports in her video: "This sort of vocalization can cause more harm to your throat because your vocal chords aren't smoothly rubbing together; they're more clapping…it's like whispering. Instead of a nice, even flow, you're creating more friction on your vocal chords."
And there's another vocalization that, while not harmful to your voice, is harmful to how people perceive you: "Uptalking," also picked up from friends, is a way of ending your sentences with a vocal inflection that turns up at the end like a question. I tell my coaching clients and those who are auditioning for me that uptalk results in the listener not taking them or their content seriously. I vocally show them through mimicry the importance of ending their sentences definitively, rather than sounding as if they want to communicate a point without being too decisive or potentially ruffling feathers. Uptalk is very passive-aggressive and it isn't helping anyone in an audition, a business setting, or a personal setting, for that matter.
This passive-aggressive tone is said to have origins in California "Valley Girl" culture, but D.C.-based vocal coach and speech pathologist Susan Miller says the uncertain, youthful tone has moved across states and genders—despite the assumption that women are the prime culprits. "I would say that the majority of employers come to me because people sound young," says the coach, who trains employees to sound more professional. "And it's the uptalk, the uncertainty, more than fry.
"Voice is important to show authority, to show that you're confident and you know your subject matter," Miller adds. "It can be the deciding factor between getting a call for a second interview or being passed over for someone else."
Take a moment and listen to your vocal patterns by recording yourself having a casual conversation with a friend. Are you guilty? If so, stop it! Ask your friends, coach, or acting teacher to call you on it so you can be stronger in your auditions.
Like this advice? Check out more of Marci Liroff's articles!
Known for her work in film and television, producer and casting director Marci Liroff has worked with some of the most successful directors in the world such as Steven Spielberg, Ridley Scott, Mark Waters, Christopher Nolan, Brad Bird, and Herbert Ross. While working at Fenton-Feinberg Casting, she, along with Mike Fenton, cast such films as "A Christmas Story," "Poltergeist," "E.T. – The Extra Terrestrial," "Indiana Jones and the Temple of Doom," and "Blade Runner." After establishing her own casting company in 1983, Liroff cast "Footloose," "St. Elmo's Fire," "Pretty in Pink," "The Iron Giant," "The Spitfire Grill," "Untamed Heart," "Freaky Friday," "Mean Girls," "Ghosts of Girlfriends Past," "Mr. Popper's Penguins," "Vampire Academy," and the upcoming "The Sublime and Beautiful," which she produced as well.
Liroff is also an acting coach, and her three-night Audition Bootcamp has empowered actors to view the audition process in a new light. The class spawned an an online course available at Udemy entitled "How To Audition For Film and Television: Audition Bootcamp".
Visit Liroff online at marciliroff.com, follow her on Twitter @marciliroff and Facebook, and watch her advice videos on YouTube. You can also read her blog.
Photo by Doug Hac.