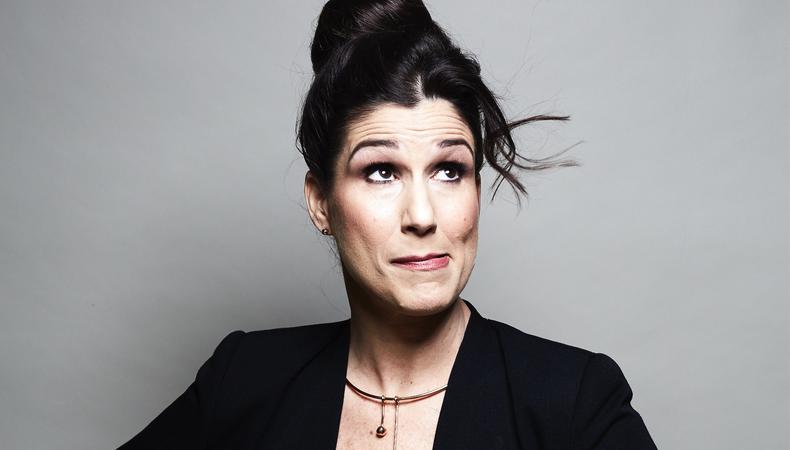 Just hours after landing in New York to present at this year's Tony Awards, Stephanie J. Block—who won the 2019 leading actress in a musical trophy for her role in "The Cher Show"—took over our Instagram account to answer your questions. The Broadway veteran, known for her performances as Trina in "Falsettos" and Elphaba in "Wicked," covered everything from her best headshot advice to her latest venture, Stages Podcast.
What made you decide to start a podcast, and how did you arrive upon a theme?
Thank you so much for asking about my podcast! My friend Marylee Fairbanks and I came up with a podcast, Stages Podcast. And we started the podcast because the world shut down. Marylee asked, "How are you coping? How are you dealing with all of this? How are you staying inspired and creative?" And so Stages Podcast shows that: how we deal with every stage of our life as an artist. Great interviews, and this weekend, on Sunday, it's me, talking about my Tony experience.
You have such a powerful voice. How do you take care of it?
So I was born with a powerful voice. Thank you, God. But the caring is real, and I really don't smoke, I drink a little, don't go out a whole lot. I always warm up, I always cool down after I sing, I have all my many potions: entertainer's secret, singer's saving grace, and then my homeopathic stuff. Just take care of yourself.
How do I start building my résumé? What's the best first step for aspiring actors?
You do it by saying yes. You do it by doing community theater, dinner theater, regional theater. It truly doesn't matter if the theater holds 15 seats or 99 seats. You show up, you meet people, you continue to work. But you have to just keep saying yes to projects. Because when you're first starting, it's all about the experience; it's all about meeting someone else who can tell you about another audition along the way or someone else who might be putting together a project. You just gotta get in there and keep moving.
What's your No. 1 piece of musical theater audition advice?
Here's the deal: There are tons of talented people; there's only one you. So when you walk through that door, you have to be confident, you have to be grounded, and you have to be you—not desperate you, not needy you, not pleading you, just comfortable you.
Do you have tips for narrowing down your types to three? I'm getting headshots soon?
[It's] less about the hair [and] more about the eyes. Your eyes have to tell a story. The eyes have to stay soft and alive. Wear a denim shirt, wear a crisp white shirt, and wear something else that shows your personality. Make it clean.
What was going through your head when you won your Tony?
I was so lucky that when Audra [McDonald] called my name, I was actually in my body. I am an old workhorse, and I've been around this block for a while. So I was able to breathe in, take it all in, and really be in the moment. [I'm] very lucky for that.
Looking for remote work? Backstage has got you covered! Click here for auditions you can do from home!