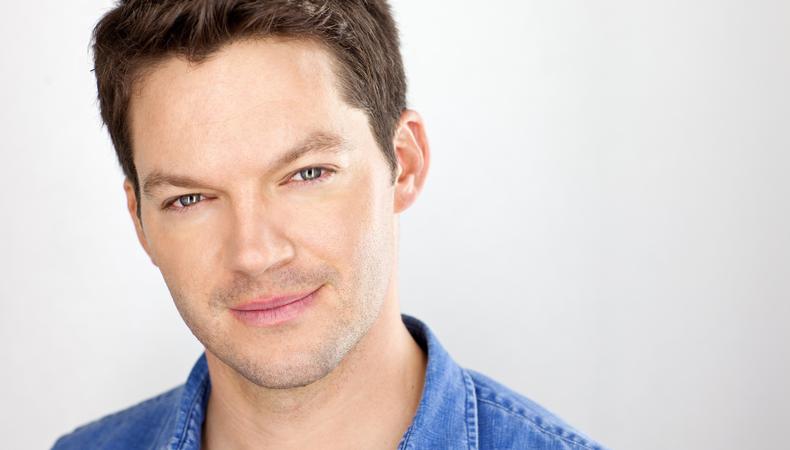 We have all been there—in the sitting area, waiting to go in for the big audition, mind racing, hands sweating, obsessively reading over our sides, hoping and praying that we don't totally mess up, pass out, get bad feedback, get dropped by our agents, and give up on the business. No? Just me?
Here's the thing. Everyone gets nervous. Even experienced actors get nervous. Let's face it: auditioning is inherently awkward, but it's all about how you handle nerves that allows you to deliver a good audition.
Here are some techniques I use for myself and with my students, to get relaxed before an audition.
1. Make an audition playlist. Put 20 songs on your phone that make you feel calm and relaxed. Listen to them from the moment you step out your door until the moment they call your name. Stay focused—avoid email, Instagram and Facebook. Allow the music to simply quiet the mind.
2. Take 10 deep breaths. It's not weird. Just close your eyes, for four seconds each: inhale, hold, and exhale. With every inhale, repeat "relax" to yourself in your mind (or out loud, if you want to be weird). When you exhale, imagine all the stress leaving your body. If people think you are crazy, good. Let them be intimidated.
3. Be prepared. Memorize the lines so well, in so many different ways, that they become second nature to you. It's muscle memory, just like practicing a routine in dance. Practice with a friend or with an app (my favorite is "Rehearsal 2"). You don't want the audition to be the first time you hear the words out loud.
4. Visualize the audition. This one works wonders for people. After rehearsing the scene many times, close your eyes and visualize the audition from start to finish. Imagine walking in the door, fully prepared, slating your name, and then disappearing into the scene, completely forgetting about the fact that it's an audition. Then imagine walking away and feeling great about it. This can be a powerful tool if used effectively.
5. Walk in with confidence. You are an actor, right? Act like a confident person. It's all about body language. Hold your head high, make eye contact, bring your shoulders back, and act like you already have the job. Even if you are nervous, you will make the casting director feel comfortable, and your nerves will dissolve.
6. Simply listen. A lot of actors forget this. In the audition room it's your job to fully immerse yourself in the scene and really listen as if you are hearing the words for the first time. In your mind, you should be thinking "What did that character just say to me? How do I feel about that?" instead of "God, I hope I don't mess up. Did I put enough pomade in my hair?"
You can only act, take direction, and do well in an audition if you are able to manage your nerves so you can feel comfortable and relaxed.
GOOD LUCK!
Matt Newton is one of the most highly sought after film and tv acting coaches in New York City. He is the author of the book "10 Steps to Breaking Into Acting," and has a well established career acting in tv and film. Matt has coached Golden Globe nominees, Emmy award winners, has worked as an on set coach on feature films and tv shows, and has been a guest talent judge on several reality shows.
Matt's students have booked roles on ORANGE IS THE NEW BLACK, HOSTAGES, UNFORGETTABLE, BLACKLIST, ROYAL PAINS, GOSSIP GIRL, THE FOLLOWING, DO NO HARM, REVOLUTION, HOW I MET YOUR MOTHER, UGLY BETTY, , BOARDWALK EMPIRE, CONFESSIONS OF A SHOPAHOLIC, SKELETON TWINS, HAPPY BABY, DELIVERY MAN, and countless other films and TV shows.
Over the course of his acting career, Matt has worked alongside top industry veterans, including Oscar winner Jeff Bridges, Oscar nominees Jeremy Renner and Michael Lerner, Karen Allen, Ryan Reynolds, Amy Sedaris, and countless others. Matt has guest starred on dozens of television shows, most recently THE AMERICANS, ROYAL PAINS, and UGLY BETTY. Visit his IMDB link here.
For more information on his classes and coaching, visit www.mnactingstudio.com. Follow @mnactingstudio on Twitter.
Inspired by this post? Check out our audition listings!
Want more audition advice? Check out this video: