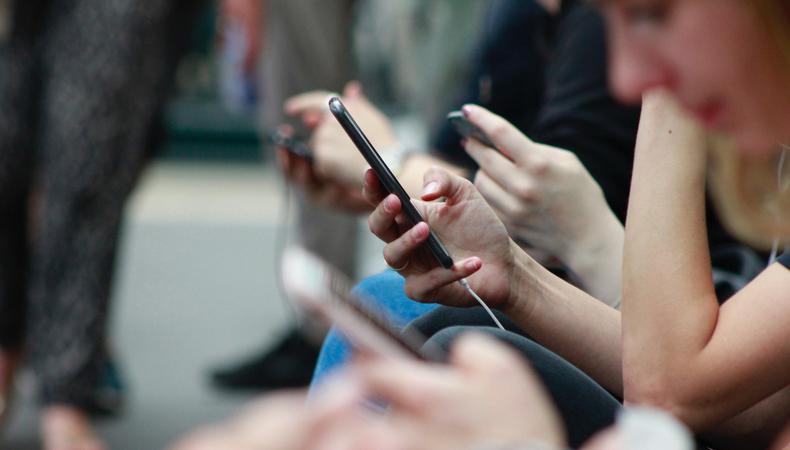 It's one of the most common (and clichè) questions an actor gets: "How did you learn all those lines?" Of course, there is more to the intricate craft of acting than committing lines to memory, but there's also no denying that memorization can be one of the most labor-intensive parts of being an actor.
Many tricks and hints are passed down from actor to actor—create a mnemonic device, focus on the story of what the character is communicating, commit the lines to muscle memory, use a voice recorder.
Your New Favorite Line-Learning Technique
But thanks to technology, you might not need to deploy homespun mental tricks or commission your roommate to run lines. There are plenty of apps living on your phone that are great for memorizing those lines that are stressing you out. Below, a roundup of the ones that are the most-used and highest-ranked. Because every actor's approach to learning is different, each app has a different approach to adapting the dialogue and giving your brain a workout.
coldRead
This app records you speaking lines into your device then acts as a reading partner. Once you input the script, their algorithm detects when you're finished speaking and triggers your "partner's" line. Users can manipulate the pace of the reading and the app also has a functionality that allows actors to self-tape auditions and readings to send to casting directors and producers. According to one glowing review, coldRead "has finally replaced the need to have a reading partner."
Even better, coldRead has a teleprompter function so you can have the text scroll as you're recording your audition. When it comes to cost, this app gives you a week free before a yearly ($83.99), tri-monthly ($26.99), or monthly ($10.99) subscription models kick in. The app is currently available for Apple users.
Learn Your Lines!
Like most of the apps on this list, this one turns your script into a game via three modes of memorization: The "read" mode, which allows you to interact with the app by listening and repeating back lines; the "memorize" mode, which uses flashcards that blur out the text; and "test" mode, where you can perform the lines on your own with the app assessing retention. While some users complain about having to redo their progression if they accidentally enter a typo or the app crashes, Learn Your Lines! is well-ranked and—perhaps, one the best components—free! What's more, reviewers consistently report the app helped them learn their lines in "record time."
LineLearner
This app allows multiple users to record their individual lines and share them so everyone can rehearse "together." What's more, users can upload PDF or Word documents of a script, and LineLearner will convert the dialogue into a line-item playlist of text chunks. Though it's pretty bare-bones in terms of fancy features, the consistently good reviews indicate it gets the job done. "Feels like it was designed by actors brainstorming the perfect way to use handheld technology to help them to do one thing, and then get out of the way," says a reviewer. And at just $3.99, this app sticks out for its affordability and enabling scene partners to connect seamlessly.
Memorize Lines by Heart (Memy)
If you find games are a better approach to line memorization, this could be a good fit for you. This app takes your lines and slowly blacks words out until you know the whole piece off the top of your head. This incremental approach challenges your brain to figure out the text like a puzzle. All you have to do is import the text from a PDF or HTML file (among some other options); from there, the app will convert your script into a puzzle of hidden words. You can set how many words are hidden—and you can even set a pace for the app to scroll through a scene on its own. Memy is highly-rated by users but does require some in-app purchases if downloaded.
MemoryPie
MemoryPie imports text files and gradually hides individual letters from each word. For example, if you're line is "to be or not to be," MemoryPie will turn it into "t_ b_ o_ n__ t_ b_"—similar to a mnemonics or acronym approach. If you need a hint, you can hover over a specific word, and the app will provide a lifeline. You can store an unlimited amount of materials on the app—a definite plus. While it's simple, many actors attest that the "Wheel of Fortune" method of testing your brain is effective. MemoryPie has in-app fees.
Rehearsal Pro
One of the original and best-known memorization apps, Rehearsal Pro is one of the more multifaceted line-learning options out there. According to one professional working actor, the app is "exactly what I'd been looking for for a very long time," thanks to its several options for manipulating a script. For line-learning, the app offers highlighting, blackout, and teleprompter features. Further, Rehearsal Pro lets users alter the pacing of the scene, repeat or playback, and mark internal beats. While it seems some internal bugs have driven down the app's ranking in the App Store, many actors claim a download is worth the $19.99 investment for all of Rehearsal Pro's functions.
Run Lines with Me
Run Lines With Me relies on audio recordings that you can organize into different folders. Once you record your scene, you can repeat the recording and add in pauses or gaps before and after your lines are played. While this program does require some in-app purchases, users can have up to 10 recordings at a max of 15 minutes each for free. Users comment that the audio-emphasized functionality allows them to review lines while multitasking: "Great for running lines in your car during traffic on your way to an audition or scene study class."
Scene Study
One bad habit that drives directors nuts is when actors know their lines but not their cues. Scene Study encourages you to record cue lines as well as your own, so you not only memorize what you're supposed to say but when you're supposed to say it. This app sets up recordings for each character—you can record your partner's full lines or just the cue words. Once you think you have your lines memorized, the app will mute your lines and only play your cues. "This app solves my problem of not having someone to run lines with," writes a satisfied user. At just $2.99 and with functions like drag and drop and autosave, Scene Study consistently earns solid reviews from users.
These eight apps—in their variety of costs and styles—might be the tools you need to get your lines down. The only trick will be not checking social media during your study sessions.