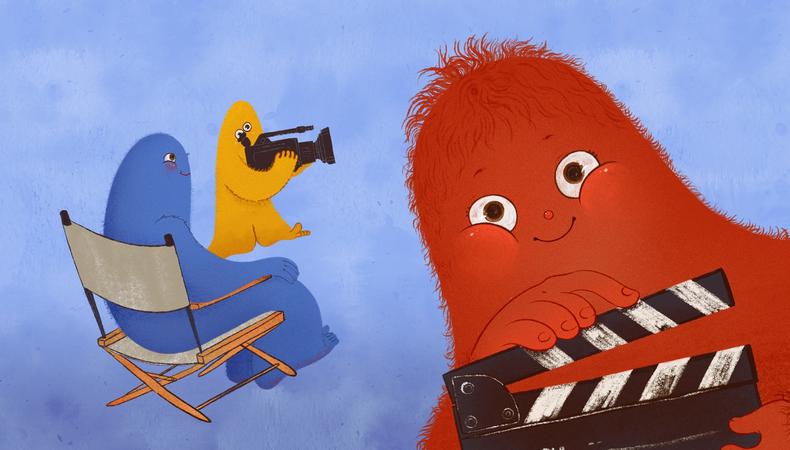 Anne Chapman admits that a teaching position like hers is rare, "but it makes so much sense." As an adjunct professor and the resident casting director for the cinema program at the Virginia Commonwealth University School of the Arts (VCUarts), the longtime independent CD helps cast paid professional actors for student films. She also teaches undergrads how to write character breakdowns, host auditions, hold callbacks, and more. Before she begins working on the seven student films she's casting with the program this spring and summer, she breaks down what filmmakers and actors alike should know.
What attracted you to VCUarts?
When VCUarts started its cinema program, students were always going to have the opportunity to work with professional actors on their films. The students don't have to pay for their films; that is part of their tuition. I happened to be working as a casting director independently in Richmond, and I have also worked at the Virginia Film Office. That first semester, we made seven 35 mm short films and paid every actor who speaks—and we still do that. A lot of times, actors don't get to work on a set until it's a major motion picture, so this gives actors the opportunity to get their feet underneath them with all that equipment and understand that process. We regularly have actors submit from across the nation for student films, which is amazing.
For student filmmakers, what are the benefits of working with a CD on their films?
Having a professional casting director teaches students the entire process, from writing a character description and getting your breakdown together to posting your breakdown and going through submissions. Now, we've moved into self-tapes as well. For the students who are interested in casting, it's great, because they have a résumé when they graduate. For the students from the program who are directors and writers and producers, they have had real experience with professional actors doing deal memos. The minute they graduate, they appreciate the importance of actors, not just your roommate or whomever you can get. It gives them the ability to write scripts that are more interesting in terms of who they can bring in as actors.
Do you find that student film is a training ground for actors, as well?
It is. In Virginia, we have a lot of period pieces, so we meet a lot of actors who start out as extras on these period pieces. They're on set for a certain amount of time, and then they reach out to me and are like, "I think I'm ready to move beyond extra work." I love watching an actor from the beginning, from the first time we meet them on a student film to when I'm working as a casting director on other projects and I'm able to bring them in. I worked on [the movie] "Loving" with Jeff Nichols—a lot of the actors we brought in for that, I had initially met through student films.
How do VCUarts film students tend to find actors for their movies?
I have definitely had actors in callbacks very recently from meeting them on Backstage and them doing a self-tape. The way we ask questions in our breakdowns is specific to trying to figure out if we can work with you, even if you're not living in Virginia. Backstage helps with that.
What's the first lesson you share with your student filmmakers who are new to casting?
Go with the best actor available. Even if they are not very specific to how you envision the role, it makes it easier for you to have a stronger actor. So many times, the student filmmakers are in their heads about what a role is going to look like. I require them to write their character descriptions, and it's literally all visual. Then we go back and say, "Alright, tell us about what this actor is going to need to embody this character," as opposed to "brunette" or "freckles" or whatever—that usually goes out of the room immediately when they start meeting actors.
What do you look for from actors who audition for you?
I want to make sure that their tools are in place, meaning their headshot and résumé. I always ask for a reel, because I love to be able to show the students other projects they've worked on. I want to see an actor acting at me fast—like, a close-up camera-forward [scene] right away, so that we can get a sense of them immediately. We don't have a lot of time to look at the materials. I tend to spend around 11 seconds on each actor.I also think your résumé should be a living document. It's never going to be finished. If you're auditioning for a commercial, your commercial work should be on top. If it's a film, your film work should be on top. If it's theater, your theater work should be on top. I get nervous when you're a couple of years or longer out of school and your résumé is mostly training. That's a red flag to me that, yes, they're a diligent student, but are they not available to work on projects? Are they not being cast in projects? I love to see special skills, because those are pretty much required in every script.
This story originally appeared in the Apr. 21 issue of Backstage Magazine.