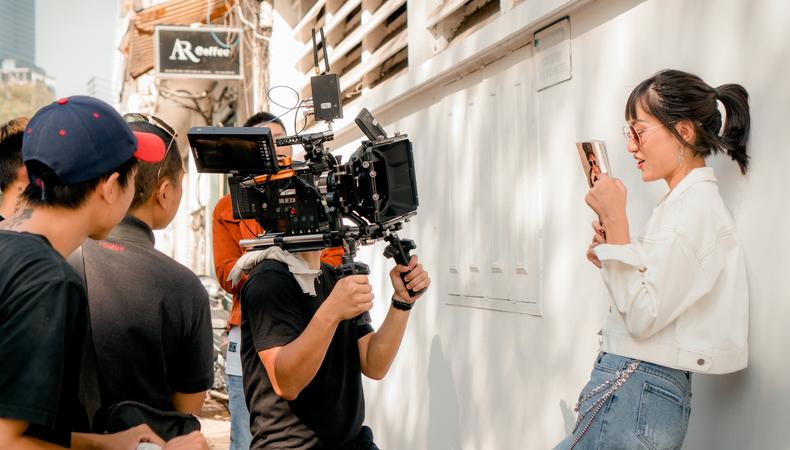 They might not be Hollywood blockbusters, but student films give writers, directors, actors, and others the chance to hone their craft and make something great together. Backstage posts countless student film casting notices each year and helps connect creatives with the onscreen talent that bring their stories to life.
Not sure where to get started? Here's how to use Backstage to cast your student film.
Post a thorough and detailed casting notice.
If you're looking for top-notch talent, you'll surely find it on Backstage. After determining what subscription is right for you, make sure your casting notice is clear, well-written, and clearly speaks to what you need from the actor. Along with what the project and role are about, spell out any specifics: are you looking for a three-month-long commitment? Need someone with a beard? That way, neither you nor the actors applying are wasting valuable time.
Offer some incentive.
If you can, pay your actors. Even a small stipend gives actors meaningful incentive. On Backstage, you can sort casting notices by whether or not they're paid, so don't get sorted out of the bunch. On top of that, a great way to thank your talent is to offer footage for demo reels—and deliver it in a timely matter. Just like you're working to further your career, so are your actors.
Manage your submissions and message actors.
One huge perk of being a Backstage subscriber is that you can sort through the actors who've applied to your student film casting notice and message them right away using the Backstage platform. From there, you can schedule auditions, ask for a self-tape, and more.
Browse the talent database.
Still haven't found what you're looking for? Using your subscription, browse Backstage's talent database and reach out to actors directly. Since 1960, Backstage has served as the number one platform for filmmakers and casting directors to find top-notch talent. Now, it's your turn.