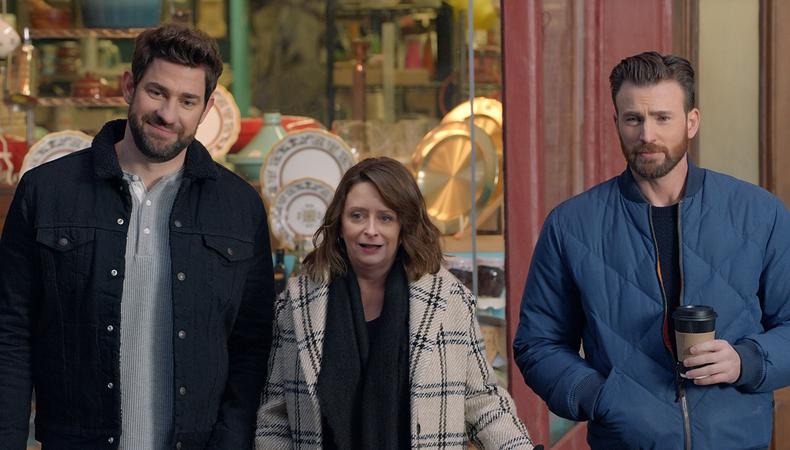 They didn't coin him "King of the Super Bowl" for nothing: For more than a decade, Bryan Buckley has been at the helm of some of the most instantly infamous spots you've ever seen (Monster.com's "When I Grow Up"? That was him). But the filmmaker is a filmmaker, even when his work is just 30 seconds long—perhaps even more so, in fact. Here's how he tells a full story in every commercial and, crucially, how he finds the actors to help him do so.
How was it that you began directing commercials?
Out of school, I started an ad agency. This was back in the late '80s, and rather than build the agency with print, we'd go around and convince clients that we could do television for nothing, basically. Snapple is a really good example; they were all radio on "Howard Stern" at the time. We said, 'No, no, we can get you on TV. We'll get a director. Shoot it for nothing.' So then we'd have to go out, find a director, and shoot it for nothing. We ultimately found really bad directors and desperate directors, just disastrous people that would show up to set and you were like, 'Oh, my God, we'd be better off doing this ourselves.' But we weren't there yet. Later, Hank Perlman, who's now my partner at Hungry Man [Productions], said, 'You guys can direct these spots and just say that you're the directors.' And we're like, 'Let's figure this out.' I've never gone to film school or anything, but that was that. ESPN took off, "SportsCenter," [and] all the rest of it is sort of history.
APPLY: Check out Backstage's commercial auditions right here!
You've now directed some of the most well-known commercials of this century. How do you decide which you want to do?
Obviously, we're in a very crazy point in time right now. Virus aside, we have put ourselves in this position. With the president we have, it's this partisan sort of world that we're in, and we are a product of that. We create that. We, directors and agencies, I think we contributed to that greatly, unfortunately. So, to me as a filmmaker and a commercial filmmaker, I'm kind of looking at: How do you knock down some of the very things that maybe we contributed to building in the first place? I've done a lot more serious work in the last couple of years than I did before, but bringing some levity to that serious work, too. And then, in all honesty, [I seek projects that are] diverse. I know it sounds clichéd, but you just have to push so hard for diversity. Now it's so accepted, which is one of the more exciting things. It opens up more interesting work, period, because your humor, expressions—all the stuff suddenly gets a different spin. It's exciting to me when we can tell those stories and you're not doing the same old stuff. To me, it's the best time ever for casting. It's really interesting right now. The work that you can create, and with casting being such a cornerstone of that, I just find it really exciting.
"I sit through every tape. I take it really seriously, mainly because I feel like that person has spent the time, they changed their whole day to show up. My wife's an actor, so I know how much work goes into these little parts."
Speaking of casting, how do you go about finding the perfect actor for a pivotal commercial role?
I see too many people. It's crazy how many people I see. I sit through every tape. I take it really seriously, mainly because I feel like that person has spent the time, they changed their whole day to show up. My wife's an actor, so I know how much work goes into these little parts. There are two different types of casting: Film casting is very different from commercial casting, [where] you've also got to deal with the client, sometimes sitting with the client and talking them through why this person's the person. Now, sometimes clients will ask for three or four potential actors. There is no such thing as three or four; there's one or two if you're lucky. There is no three. When I look for somebody, I'm always gonna look for two people. One person I'm gonna take a risk on and that's "the one," and then [the other] is probably a safer choice that I know can perform well and deliver. But to me, "the one" is who you're going to get something from, you don't even know what you're gonna get. A lot of the time it is not what I envisioned at all, and that's why I like them, because it's completely counter to what I thought. The reactions are completely different than what I would think it could be, but then it opens up a world of possibilities I wasn't thinking about. I need them to add to the equation.
You've also directed features; how different is it to direct actors in a film versus in a commercial?
When a film comes along, obviously, there is complete commitment to the project. They might be a nightmare in negotiations, but when they show up, they show up. They depend on you as director. When a star shows up in a commercial, it depends on the star. Someone like Tina Fey is completely immersed in the commercial and is working with a script writer and she has a million ideas. She's going to do everything she can to make it great. But a lot of people don't see that script until they show up on set—and then they don't want to do it. "I never saw this," and you're like, "What do you mean never saw this?" You've gone from director to mediating with the agency. You're getting producers, going back and forth, the agents, trying to mediate a shoot to start. Also, depending on who that talent is, they might not even be an actor. They could be an athlete, they could be a musician, and they might have no talent in that [acting] area.
I really like when an actor challenges me on commercials. If they come in like, "What's my thing, what's my motivation?," I feel like that's an actor not trying to give me a hard time. Alec Baldwin, I remember, was intense, and that was part of why we hit it off because someone actually showed up and asked you to stop and think through this. I'll be happy to take you through my thinking.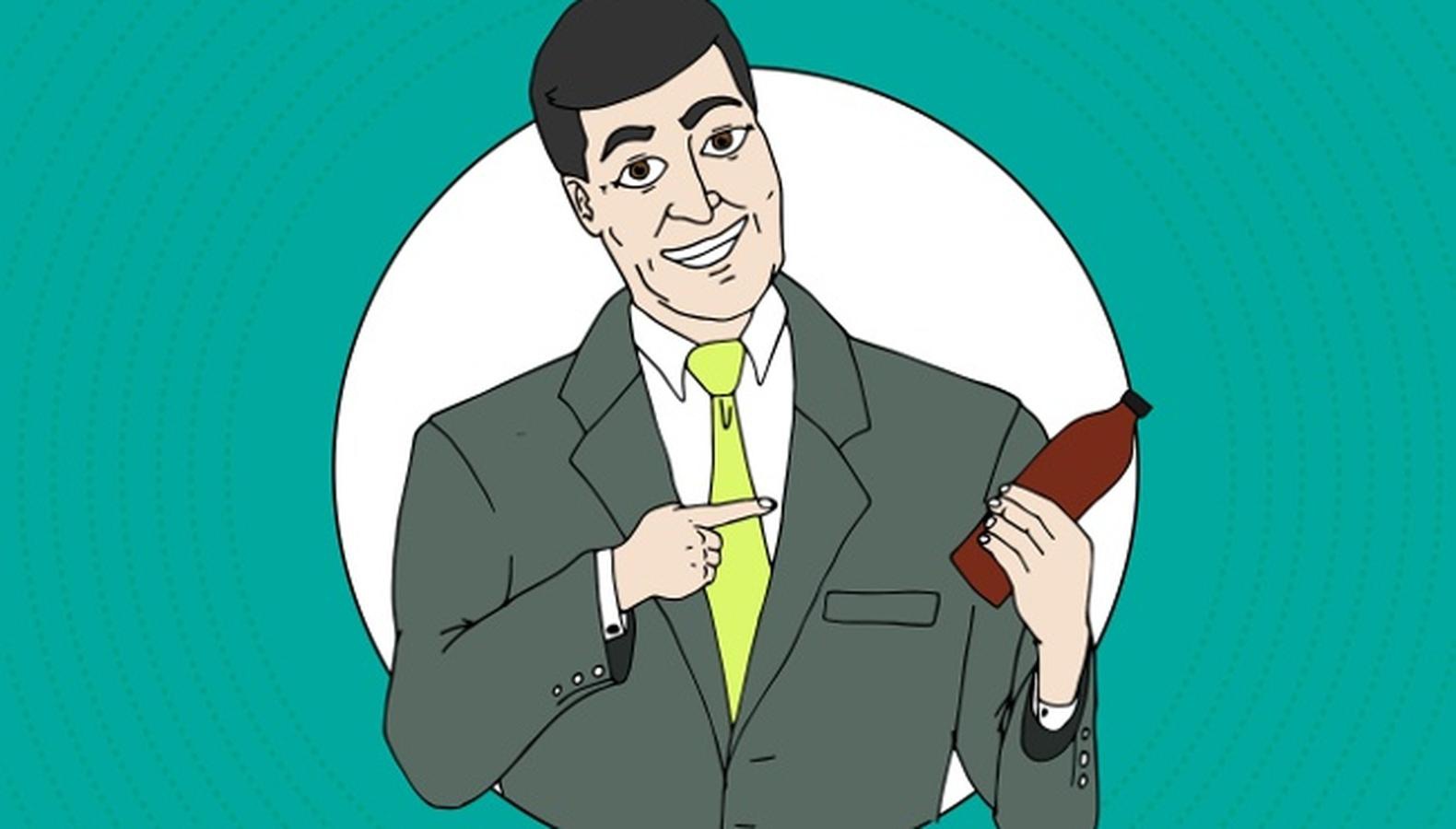 How to Get Cast in a Commercial
How did you learn to actually direct a commercial?
One thing that was extremely helpful was I was a big cartoonist in college. I used to draw a different strip every day. That was sort of that discipline of storytelling in frames, in a sure amount of time, the visualization of something. The first stuff I got was hockey stuff. We shot about 180 hockey spots, and they were with non-actors—they were hockey players— and we had to write them on the spot. They were all documentary-style and that was the school. And once the "SportsCenter" stuff blew up, everything sort of fell into place. But that was directing school. It was just handheld, and you figured it out. And then you just surround yourself with enough people who know the technical side of it. It's interesting, because directing is about ego. Yet, you can't have so much ego that you know it all, because everyone always looks at you like you have the answer. Of course, most of the time you don't, but you gotta act like you do and figure it out. It's all problem solving. The more you shoot, the better, inarguably, you get. But also the more set in your ways you get. You have to keep trying to reinvent yourself. That's the true challenge: not following the old tricks and constantly feeling uncomfortable on set. Push yourself.
This story originally appeared in the May 21 issue of Backstage Magazine. Subscribe here.
Looking for remote work? Backstage has got you covered! Click here for auditions you can do from home!