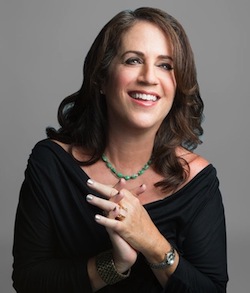 In case you don't know the lengths that casting directors will go to to get an actor a job, check out this amazing story from CSA treasurer and Artios nominee Amanda Lenker Doyle. This kind of devotion to our jobs is what makes it worthwhile. Below is her firsthand account of how she got one actor in the right place at the right time:
"When Chrissy Fiorilli-Ellington and I signed on to the pilot 'Wayne' for YouTube Red earlier this year, we had no idea what a wild ride it would be.
"One of our initial suggestions on the project was Irish actor Mark McKenna ('Sing Street') for the lead role. After receiving an incredible self-tape from Mark, everyone agreed that we should test him, so we set the wheels in motion to bring him to L.A.
"We tested at the YouTube stages on a Thursday. I had my cinematographer husband, Devin, shoot the test for us. I wanted it to look as beautiful as possible! Devin captured gorgeous footage for us and we sent it off to YTR. On Friday at 4:30 p.m., however, we got a call that they wanted to see a little more.
"Mark's flight back to Dublin was scheduled for 8 p.m., so we knew we had to act fast. Chrissy suggested that we intercept him before his car (which was scheduled for 5 p.m.) picked him up. Perhaps Devin could shoot a few more takes for us before his flight! After a frantic call to the car service, they agreed to reroute him to my house, as I'm not far from LAX. I stood on my front lawn waiting for him, watching the clock, but they never showed. Calls to his Irish number hadn't yielded results. It became clear that he was already at the airport. We had missed him, but we weren't giving up yet.
"When Chrissy shouted, 'Get in your car! Go to LAX!' I was already in my car!
"As I circled the horrifying LAX loop, our team desperately continued calling him to come out of the terminal. No luck on that, so I parked and sprinted in. Breathless, I approached the ticket counter and asked that they page him over the speaker and ask him to come back through security. The ticket agents stared at me as if I had lost my mind. 'That would be a security risk, ma'am,' I was sternly reminded. 'Right. Of course it would be.' Chrissy looped in our line producer, who suggested they buy a one-way ticket for me to New York and I go through security to find him. As I was giving my date of birth, Chrissy screamed, 'Wait! I know! I'll tweet at him from Tate's verified Twitter account!'
"If you haven't figured it out, Tate is Chrissy's husband. He's an actor.
"This finally got Mark's attention! He walked out from the terminal and I took him back to my house, where Devin had set up a ministudio in our garage. We taped a few more takes that evening and sent them off to YTR.
"The next morning, Devin and I took him out for waffles and then put a slightly bewildered actor on a flight back to Dublin. Right before he boarded, he got the job!"
Check out Backstage's Los Angeles audition listings!