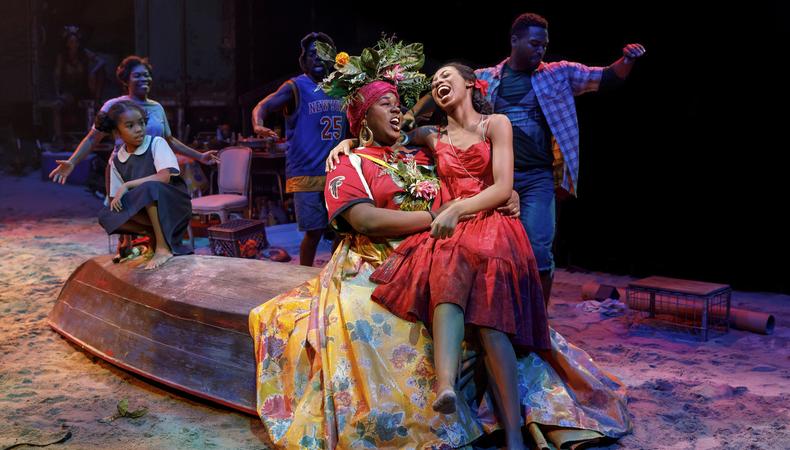 Acting, like so many jobs in the performing arts, is feast or famine. When you're not cast in a show, you have downtime. You can rest and recuperate, exercise and eat healthy, and generally take the time to take care of yourself and listen to your body.
But during the times when you're part of a cast, acting is one of the most stressful, physically demanding jobs there is. It's not just that it's exhausting—it's that you can get out of sync with yourself. So much of your day is scheduled by your contract that taking time for yourself can feel like a clandestine operation.
As the song "8 Times a Week" from the 2018 Tony Awards put it: "Broadway folk can't get hurt / Can't feel anything if you want to work / You'll push it down, you'll push it down… / You'll see your friends again… / When the contract ends! / Who designed this schedule /Without a weekend?"
I've worked with a lot of actors who've been under this kind of stress from working in a show, film, or a demanding recurring TV role. What I've noticed is that this kind of work is psychophysical: demanding of the whole person. Demanding not the just physical exertion of your body, but also of your emotions, sense of yourself, and sense of privacy.
READ: How to Cope with 'Show Shock' After a Project Ends
The exhilaration of performance elevates your nervous system so you feel a high when you're on stage but drops to a low of exhaustion the next morning. That kind of exhaustion—when you're that tired and overwrought—can feel like depression. It can lead to a sense of being out of sync with yourself with your tired body wanting one thing and your amped-up mind wanting another. Feeling like you're split is exhausting in itself. Constant stress interferes with creativity and makes it hard to be alive and vulnerable every night in a role.
Everyone needs a chance to rebound from stress. The good news is that you can build in a regular practice such that the more you work, the more resilient you become. To take care of yourself during these crunch times, start by dropping more small breaks for rest and stress release into your day right now. This means taking advantage of small spaces of time so your regular life as an actor includes moments for recovery.
This is where Alexander Technique comes in. The Alexander Technique gives actors tools for taking ownership of their time, starting by learning to pause. Allowing for moments to reset and drop in can free you from leaking too much of your energy over the day. Efficient use of energy is not just a body question, it's the way we think into our body that can help us reduce stress and exhaustion, increase stamina, increase energy. To do this, we just need to pause.
Pausing doesn't mean freezing in time, repressing, or withholding. We need to pause to make a change, more like a comma than a period. We pause so we can be present and breathe in our actions. When we stop rushing ahead, we have a better sense of what is actually happening in the moment. Pausing opens up our attention to the choices we may be missing out on, including finding a moment of rest.
Pauses are already part of your day. As you begin to notice them, you can use them to your advantage. For example, when you pause at the crosswalk, you have a built-in opportunity to rest and decompress. Can you pause the forward momentum of walking? Can you sense the ground under your feet? Can you release inner pressure by exhaling on a slow sigh and lightening up on your next inhale? How about looking up from your phone, seeing far and wide while letting your breath move your back? Taking these moments for rest and recovery will add up over time.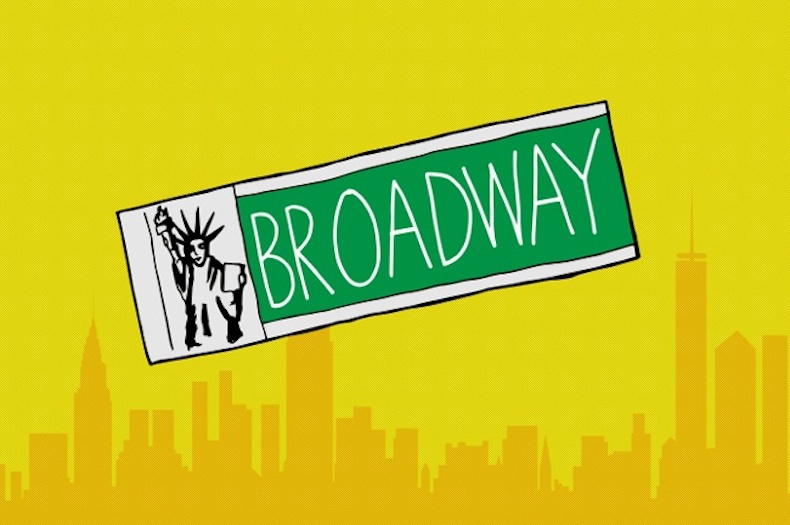 How to Get Cast on Broadway
Pausing is a tool for getting unstuck from predictable behavior. When someone asks you a question, try not to respond automatically. Instead, pause and lightly close your lips. Let the next inhale come in through your nose. Think of what you want to say before you speak. You will have given yourself a moment to breathe. You may also be surprised by how much calmer you feel in just a small moment of pause. Here's a phrase you can carry with you through your day: "I have time."
For a busy actor, using some of that precious time for one-on-one Alexander Technique lessons can be a lifeline. When you're preparing a role—both during a show and afterward—spending time on an Alexander Technique table is often enough to unravel the residue of tension and patterns of stress that accumulates when you're doing eight shows a week. That unraveling time lets you really reconnect with your body and breathe. In an ideal world, there would be an Alexander specialist assigned to every show and a place to meet with actors backstage.
Reconnection and unraveling can be practiced on your own when you set aside just a few minutes a day to lie down in active rest (also known as constructive rest). As you give yourself a break from the demands of your daily expenditure of energy, you'll also become more conversant with your body. You will become more aware of sensations and develop more efficiency with letting go. Regular practice helps build in a habit of finding time for recovery. And recovery time, in turn, leads to resilience—a survival skill every actor needs.
Looking for remote work? Backstage has got you covered! Click here for auditions you can do from home!