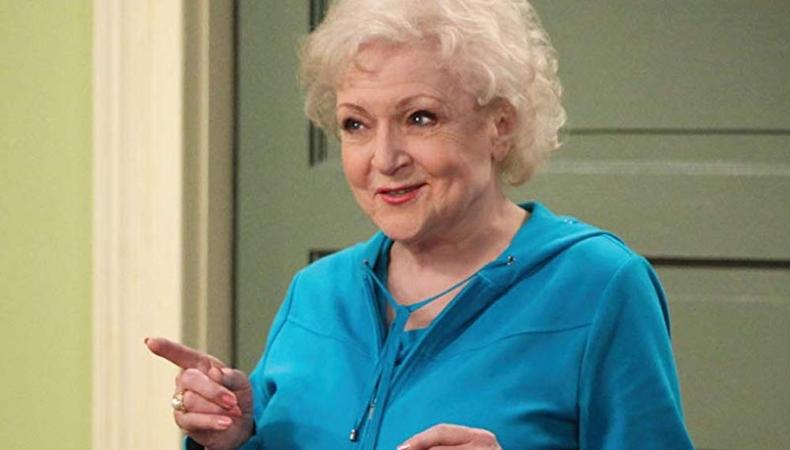 I call it the Betty White factor. It was not so long ago that actors over a certain age, and particularly women actors over a certain age, were tough to represent and difficult to find audition and work opportunities for. Then came Betty White.
Betty's success and her popularity were and are undeniable. Both the industry and fans came to know her and love her from the myriad of roles she created on several successful television series over her many decades in the business, including the notable roles of Sue Ann Nivens on "The Mary Tyler Moore Show" and Rose Nylund on "The Golden Girls." As the popularity of those shows among a TV Land and nostalgia-loving audience has continued to grow, those multiple-times-a-day reruns have created a demand to see older actors in shows that trend to wider generational viewers. In the process, the iconic actor has breathed life back into once vibrant careers of now older, formerly working actors and, perhaps more importantly, created a cottage industry for many talent reps to seek and to sign new-to-the-business actors who are in their 60s, 70s, and even 80s and beyond.
We often think of "new-to-the-business" as a term that applies just to young people entering the industry, but an acting career journey that is launched later in life can be tremendously enriching, fulfilling and a lot of fun. That is what second, third or even fourth careers are all about: discovery, reinvention, fresh opportunities for artistic expression and a chance to pursue something life commitments previously might not have allowed you the luxury to pursue before. The breakdowns are filled with roles for older actors for productions on all kinds of platforms. Whether theatrical, commercial, stage, digital, new media or otherwise, the inclusion of roles in these projects that only older actors can play gives a much-needed authenticity to storylines and presentations.
We all have to start somewhere. I haven't yet met anyone who was born with a SAG-AFTRA card. We all start at the beginning. We were all new once with résumés that were blank canvases to create on. Legitimate and respected classes that abound in New York, Los Angeles, and elsewhere are about professional training, not about age. So take those classes!
READ: How to Become an Actor Later in Life
For older, new arrivals there are a few specific "musts." You must take an audition technique class. You must take an entry-level improv class or course. You must take a voice acting class, and I would urge all new, older actors to sign up for a commercial class (or preferably a commercial course) as one of the first steps taken in a later in life acting career launch. Commercials are more about a look than they are about the résumés of the actors hired. Experience is not as crucial to getting signed by a commercial agent as is the uniqueness of your brand and type. This is a great way into the industry. However, in lieu of not having the experience to help define your potential, you must have appropriate training before seeking representation. Thus the commercial class or course.
There is one additional note to add to this conversation. Commercial casting often relies heavily on the special skills an actor has learned, earned or otherwise accumulated. An older actor brings with her a lifetime of acquired skills that can help enhance both their added value in both seeking representation and a talent rep's ability to secure an audition because of the special skills you will bring to the job that can make you more castable than an actor with less behind her.
We talk a lot about diversity in this new business of acting landscape, but when we have those conversations we need to remember that diversity is not just about race and gender. Leveling the getting representation and casting opportunity playing fields need to be about age diversity as well. Besides, during the long waiting periods that occur on sets, those older actors will, no doubt, have some great stories to share. And if you're both new to the business, there could also be good opportunities for the sharing of great tips and advice all around.
Thank you, Betty White, for mentoring all of us in the right direction.
The views expressed in this article are solely that of the individual(s) providing them,
and do not necessarily reflect the opinions of Backstage or its staff.