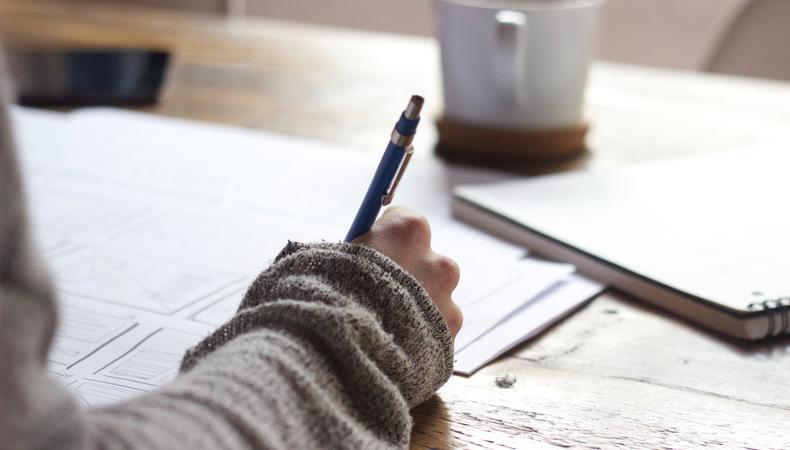 It's spring cleaning time which presents a great opportunity for you to clean out both your literal and figurative closets. We all have some unexpected time at home social distancing due to the coronavirus pandemic, so this year spring cleaning is an opportunity to not only go through the items in your business of acting closet and assess whether it's time for some tossing and some replacement, but to make sure you're ready for when business restarts.
As a talent manager, I embrace this time each year to work with clients in refreshing the materials they give me to work with when pursuing audition opportunities for them. In most cases, it's not a difficult task. Often, it can be as easy as tossing out all the headshot images we've been using for pilot season and replacing them with new images from the session those previous shots were taken at or thinking about moving ahead with a completely new session when we're able to in the future. All headshots have a use-by date, after which time they become stale on the digital shelf. A new set of images for submissions can make a surprising difference in your submission-to-audition rate.
You should also review all the elements and career support materials you've uploaded to and created for all of the online submission services you use. Don't clutter those profile pages with images and video clips that you no longer use or that don't serve you well. Like clothes in your closet, what was in style not so long ago might not work anymore. Delete it. It's far better to have fewer choices that are stronger submission options than it is to have too much to review, assess, and consider each time a submission is made. Don't forget, what you upload to and create for your submission service profiles is exactly the same materials we who rep you have access to and use when making our submissions on your behalf.
Part of your spring cleaning regimen should also include some dusting around your website if you have one (and you should have one!) Take the same approach you use when going through your other career support and promotion materials. Old images should be replaced with fresh ones. Make sure that your bio page is current and that your résumé page is up to date. If you don't yet have a website, this is a great opportunity to learn how to build and launch a site from one of the many easy-to-use website builder tools. Even if you're not quite ready for this construction project, if you don't already own a domain name to call your own when you're ready to build it, buy yours now. YourName.com will be the perfect destination for your brand. If it's available, grab it. If it isn't available, get creative to get as close as you can with options like YourNameWithYourMiddleInitial.com or YourName-Actor.com.
Lastly, this is a good time to review, assess, and update as needed your IMDb profile page. If there is a credit you've earned that isn't there, submit it yourself. Be sure that what is there is correct. Add some new photos and add a link to your website.
Springtime is, for me, about refreshing the page for the next phase of both your career and life journeys. This spring, in particular, we have an opportunity to turn the unexpected downtime we all have into glorious moments of proactivity that will serve us well moving forward.
Looking for remote work? Backstage has got you covered! Click here for auditions you can do from home!
The views expressed in this article are solely that of the individual(s) providing them,
and do not necessarily reflect the opinions of Backstage or its staff.