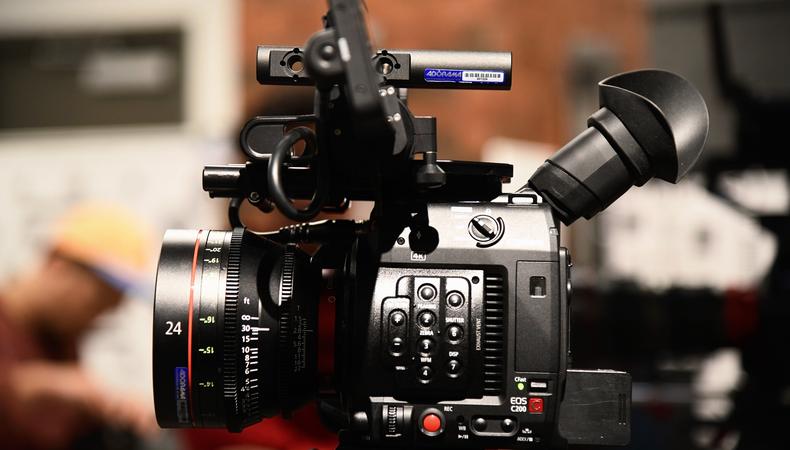 The performance was spectacular. There was roaring laughter and a standing ovation. You hit every mark and nailed every line. You were a star that night.
Then the production was over and it became a bullet point on your résumé. You tell friends, family, potential agents and managers how great the show was. They nod politely. Their eyes glaze over. You went from the star of the show to the sad person talking about their glory days.
It's not that they're not proud of your accomplishments. It's that no one wants to hear you talk about yourself. They want to see it; you have to show, not tell.
When you're starting out and building a reputation, you have to go out of your way to record every performance you do. Every new show, project, or production you're in must be documented to show others.
Yes, it's annoying and logistically complicated, and there will be plenty of people who don't actually care about your work, but if you're trying to get anywhere in the social media and internet age, tape or it doesn't exist.
That footage becomes a part of your reel. It will get you your next job. It may entice professionals in the business to actually see you in person. Producers don't aimlessly wander into black box theaters and agents are not coming to your Improv 201 graduation show. You have to build your street credentials first. This is one way of doing it.
READ: 60+ Theater Terms Every Actor Should Know
Yet, many actors don't bother. Despite the deluge of content we consume every day, there is a fear and laziness that prevents us from putting a solid, professional performance of our own on tape. We cite cost, time constraints, lack of space, personal insecurity, copyright, union rules, venue restrictions, and exactly forty thousand other reasons for why a performance is not on tape.
I'm not suggesting you recreate "Cats" in your living room and sell the bootleg on 42nd Street. What I am suggesting is that you put at least one great scene from any given show on tape and use it for the explicit purpose of getting the next gig.
You will run into obstacles. You will be told countless times that you cannot record your performance. That makes sense for Broadway—but you're probably not on Broadway. More likely you're performing on a sticky floor with a broken microphone at Broadway and 135th. You probably have the latitude to push back.
If you absolutely cannot record your live performance then find a space, gather your scene partners, and put it on tape later. It may even be an opportunity to hire a coach and get it perfect.
Quality is important. Read up on self-taping. Bad light and sound means instant garbage. (If it hurts your eyes and ears, it hurts mine too!) Consider hiring a professional filmmaker or recruiting someone who knows what they're doing. I have faith that you can find someone. Talk to that friend-of-a-friend who works at that film festival. Put a call on social media. No more excuses.
It won't cost you a fortune. I had a 10-minute piece filmed and the raw footage sent to me the next day for $50. I sent the friend who connected us some beer money as a thank you. The filmmaker was thrilled to make the extra cash and the friend who connected us, well, he was was already drunk, but it worked out for everyone.
That tape got me my next gig and believe it or not, even the one after that (and the one after that). The venue had told me I couldn't record. I did it anyway. Figure it out. Your career depends on it.
*This post was originally published on Sep. 21, 2018. It has since been updated.