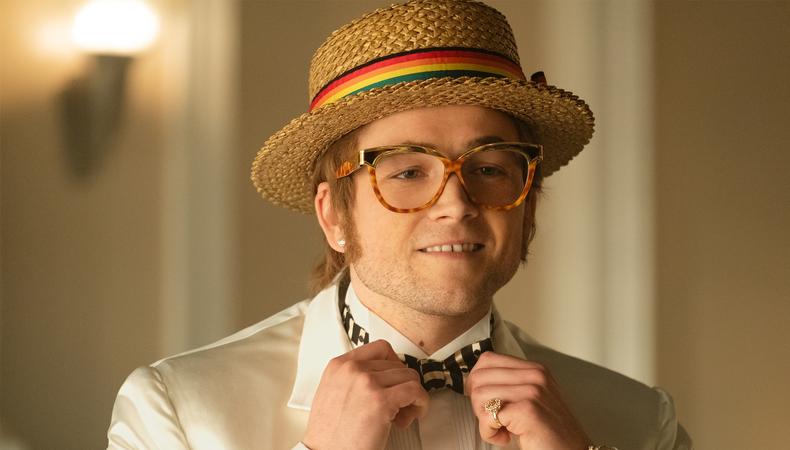 "In the Envelope: An Awards Podcast" features intimate interviews with award-winning actors and other creatives. Join host and awards editor Jack Smart for a front row seat to the industry's most exciting awards races, and valuable acting and career advice from contenders!
For his performance as the titular "Rocketman"—a '70s-era rock-and-rolling, drug-tripping, rehab attending Sir Elton John—Taron Egerton has been nominated for a SAG Award and just this week won a Golden Globe for lead actor in a comedy or musical feature film. The Welsh actor, whose breakout in "Eddie the Eagle" and the "Kingsman" films led to this collaboration with director Dexter Fletcher, writer Lee Hall, and John himself, joined our "In the Envelope" awards podcast to discuss playing the pop icon. "It's a scary, intimidating thing to take on someone who's not only such a legend, but such a big personality," Egerton tells Backstage. "But you've got to do the things that frighten you, because they're the ones that reward you."
READ: 'Rocketman' Star Taron Egerton on Why He Loves Auditioning
Befriending Elton John made this role intimately personal.
"I think we got on in a way that you can't quite predict…. What [my] relationship with Elton did was it made it feel very, very personal and very real and very important. You fall in love with all the characters you play and they always feel very important, but it happened in a very, very charged way with Elton."
When it comes to auditioning, there's no such thing as overpreparing.
"I had a very weird relationship with auditions 'cause I really enjoyed them. The only times I didn't enjoy them was when I hadn't prepared enough. [It's] far better to look at something for 45 minutes over five nights than for two hours on one night. And I think you have to do whatever you can…. Own the space a bit. I think those prospective employers want to see an assuredness and a calmness in you that makes them believe you're a good candidate for the job—as well as what you can do with it interpretively. But I just think it's about preparation and confidence."
Worry less about others' judgments—especially in your teenage years.
"I wish that I had been less concerned with what other people thought of me. It's really important to remember, particularly when you're in your teens and it's a horrible, tough time, that if you feel self-conscious, you've just got to remember that absolutely everybody around you feels exactly the same way…. I remember feeling slightly on edge and slightly self-aware and it was just such a waste of energy. Because everyone's busy worrying about their own thing."
The No. 1 pair of acting tools: both thick and thin skins.
"To be an actor, and to do it well, I think you've got to have a thin skin; you've got to show things about yourself, you've got to reveal things about yourself through a character. The trouble is then you're scrutinized and often judged for it, so then you've got to have a very thick skin. Which is tough!"
This story originally appeared in the Jan. 9 issue of Backstage Magazine. Subscribe here.