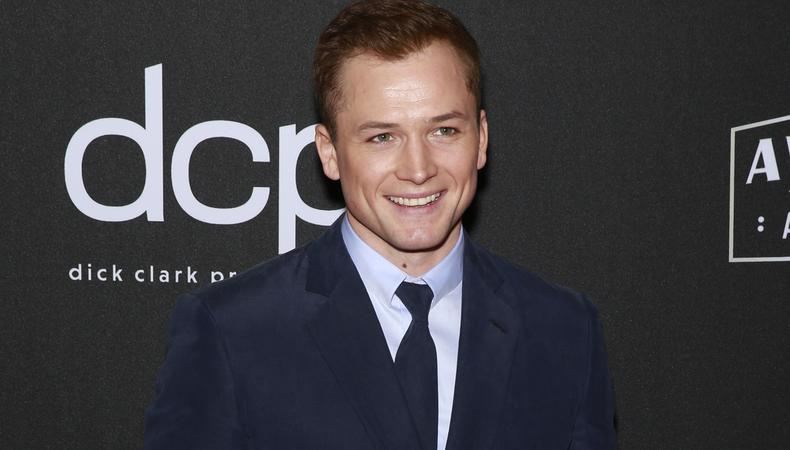 "In the Envelope: An Awards Podcast" features intimate interviews with award-winning actors and other creatives. Join host and Awards Editor Jack Smart for a front row seat to the industry's most exciting awards races, and valuable acting and career advice from contenders! This episode is brought to you by Universal Pictures.
Taron Egerton jokes that the net must have been cast pretty wide when "Kingsman: The Secret Service" called him in for an audition. The hit 2014 action comedy plucked Egerton out of relative obscurity not long after he completed training at the Royal Academy of Dramatic Art in London, putting him through the ringer to get the leading role—a task Egerton relished, since he secretly loves auditioning.
Raised in Wales and bit by the acting bug as a teenaged Flute and Thisbe in "A Midsummer Night's Dream," Egerton appeared in plays and TV series before the big break of "Kingsman" and its sequel. He's since become a rising star on the big screen, particularly when it comes to playing real-life figures, as in "The Testament of Youth," "Legend," and "Eddie the Eagle." That trend continues with 2019's "Rocketman," the Paramount Pictures musical with Egerton as a young Elton John, in all his flashy finery. Directed by Dexter Fletcher, written by Lee Hall, and co-starring Jamie Bell, Richard Madden, and Bryce Dallas Howard, the story of John's rise to superstardom challenged Egerton like no other role. Luckily, Egerton tells Backstage, he had the blessing of the pop legend himself.
Listen to his fabulous interview at any of the links below. And subscribe for more "In the Envelope" episodes, arriving every Tuesday and Thursday during this first leg of the 2019–20 film awards season!
Listen now on: