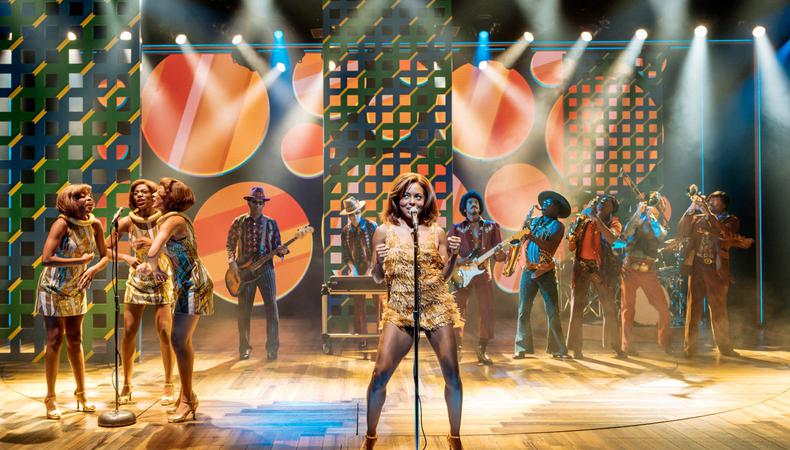 Five years ago, in the pre-pandemic times of 2016, a group of actors met at City Bakery to figure out how they, as theater artists, could be better advocates for social justice. The organization they created, the Broadway Advocacy Coalition, is about to receive a special Tony Award on Sept. 26. The whole thing is surreal for BAC president Britton Smith, who will be accepting the award.
"I hope I don't look into the sea of all [those] that are in front of me and go off the rails for five minutes, because I can talk," says Smith.
What is the Broadway Advocacy Coalition?
The BAC was originally founded to address police brutality and to connect artists with activists and experts to help enact social change. The organization also held public events around topics including immigration, education equity, and criminal justice reform. It partnered with the Center for Popular Democracy and Columbia Law School on ambitious multiday programs.
Then last year, the BAC turned its sights closer to home, hosting a three-day event called #BwayForBLM, to explore how the theater industry itself has perpetuated white supremacy and made it harder for BIPOC voices to get a foothold. Now, BAC is working with Broadway productions such as "The Lion King," "Company," and "Tina—The Tina Turner Musical" to help create work environments that are diverse, equitable, safe, and respectful.
"It's always easy for us to point the finger at the nation's violence, but I think it's harder for the industry to look at our violence, because we spent a lot of time in make-believe," remarks Smith, whose past Broadway credits include "Be More Chill" and "Shuffle Along." "If Broadway wants to say [that] Black Lives Matter, if they want to be inclusive, then there's a set of things that they have to do to deserve that statement that we're helping and challenging them to do."
What is the BAC doing to make Broadway more equitable?
As part of its Reimagining Equitable Productions (REP) program, the BAC is working with Broadway shows and their touring productions to set down a code of ethics on the first day of rehearsals, jointly agreed upon by the creators and the company. There is a designated person who handles any complaints and conflicts that come up backstage. The BAC is also checking in with shows throughout their runs to make sure everyone is upholding the values they set for themselves.
"Let's make this a process, not just about the show; let's make this a process about us all reaching a new standard of how we want to work together," says Smith.
Though he admits there will be an adjustment period before people, especially actors, feel safe voicing their complaints, he also believes having creators and producers who invite their company members to speak up about issues—and to even "call out" those in positions of power—can make a difference.
"It's gonna take time, I think, for our industry to rid itself of the 'leave yourself at the door' mentality, because we're trained more so to leave ourselves than to bring ourselves," he admits. "Everyone needs to feel like they have permission to speak up when something is wrong."
The BAC has also been advocating with Actors' Equity Association and other theater unions to create a way for union members to file their complaints and have their union protect them as they do so.
"There are many moments where something happens and you call the union, and all they can do is suggest to your employers that someone is harmed. But they can't mandate much," says Smith. "So we're asking them to look at those policies, and find a better way of protecting us." He adds, "They're working on that. That's a long process."
What's next for BAC and Smith?
While change isn't necessarily coming overnight, Smith does have reasons to feel cautiously optimistic. For one, this Broadway season, there are a record seven new plays written by Black writers. Smith sees the BAC receiving a Tony Award as a sign that the industry is aware of its shortcomings and its history of exclusion and is invested in doing better.
"We're challenging the systems of racism on Broadway," he says. "We're seeing [this award] as a symbol…that the industry is going to sustain us. We're here to challenge, but we're also here to work together."
And just because he's president of the BAC doesn't mean Smith has abandoned his own artistic dreams. From an initial group of six artists, the BAC has grown to include nine staff members, a board of directors, and a board of advisors.
Smith credits the collaborative nature of BAC with giving him the ability to balance his advocacy with his love of performing. Smith has his own band called Britton & the Sting; and when he feels overwhelmed, he can take a step back from BAC and recharge. He feels being a part of BAC has made his artistry better. To Smith, the days of artists separating their art from their politics are long gone.
"I think artists naturally have a vision of the world that we're not afraid of actualizing," says Smith. "I don't think that God created me just to create music or to create art. I'm a creator. So I can create new systems; I can create a life for myself; I can create a new neighborhood; I can create a lot."
Looking for remote work? Backstage has got you covered! Click here for auditions you can do from home!